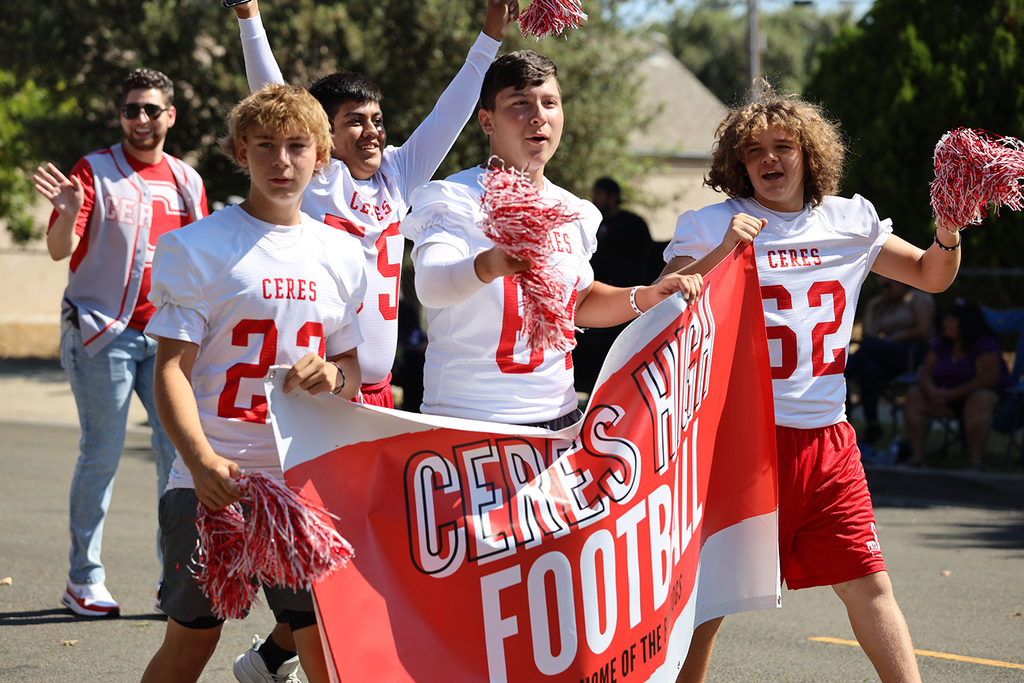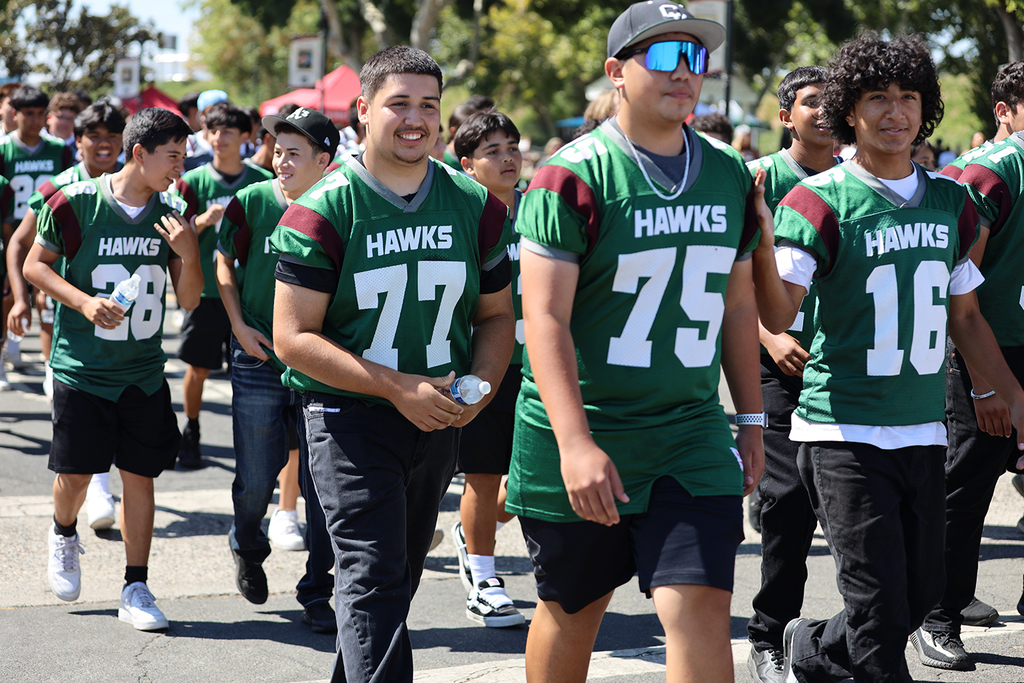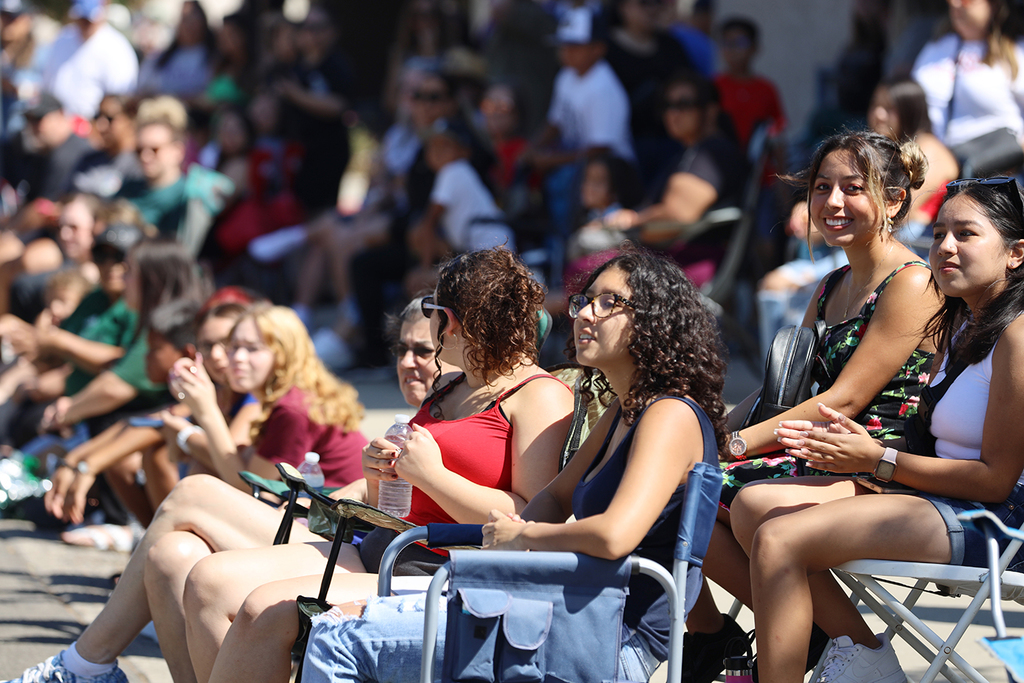 To be an effective school board member takes not only a heart for service, but many hours of professional development. Trustees, Ruiz, Molina, and McConnell attend a Saturday session of California School Boards Association Masters in Governance training with Dr. Wickham! #Leadership #TheCeresWay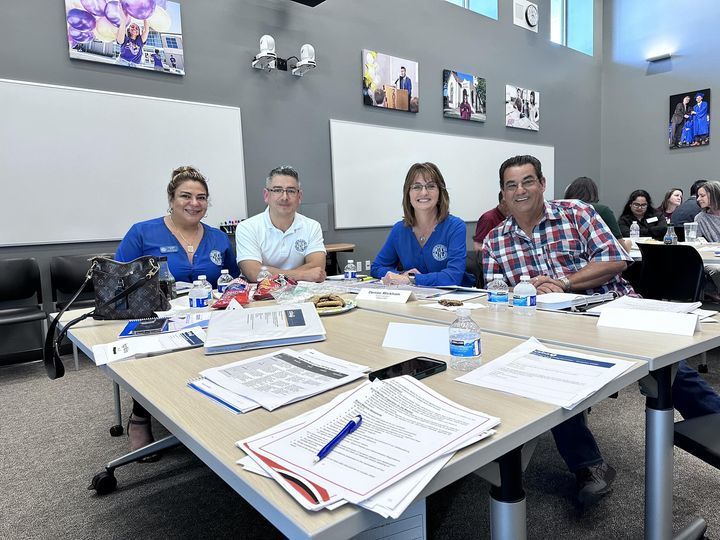 Wishing our students, staff, families and community a happy Labor Day, with special thanks to our CUSD staff for your hard work and dedication! 👊👏✨ #TeamCUSD #TheCeresWay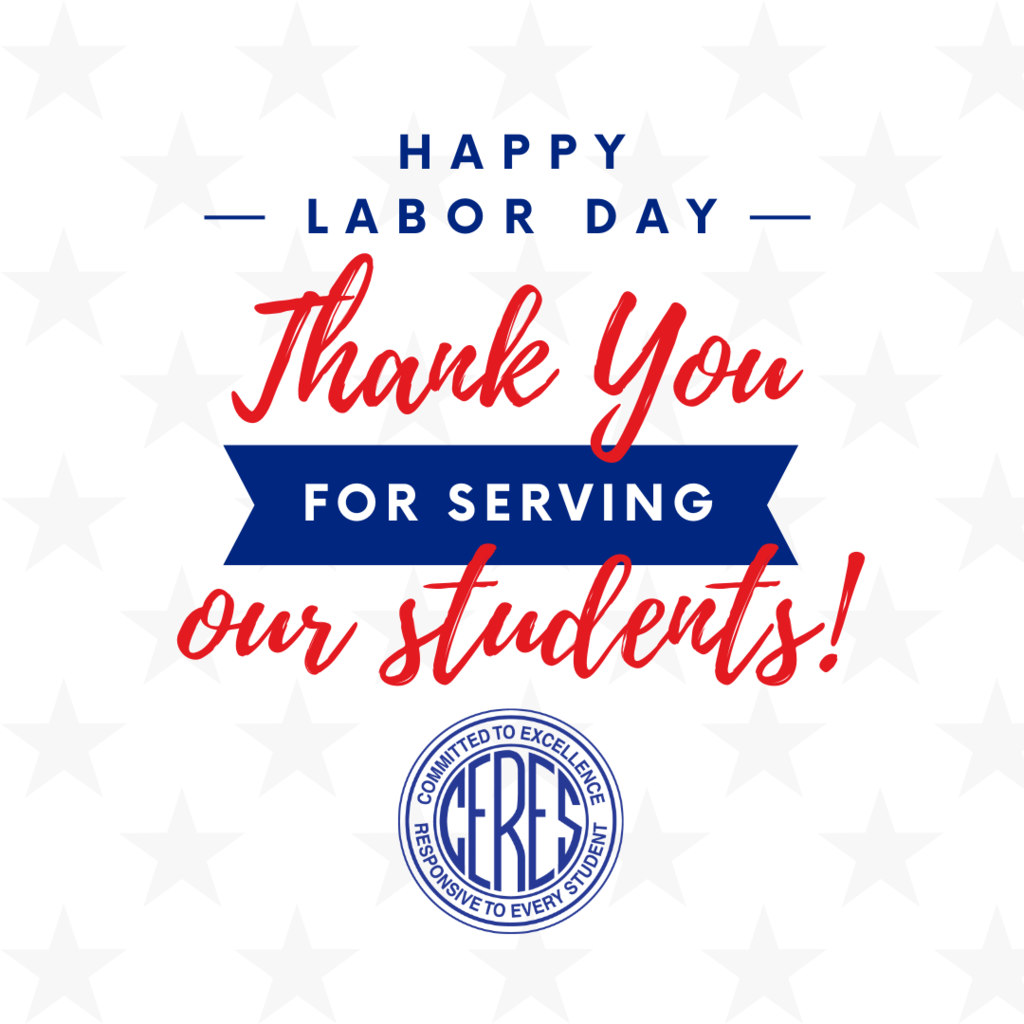 All schools and offices in the Ceres Unified School District will be closed in observance of the Labor Day holiday on Monday, Sept. 4, 2023. Wishing everyone a safe holiday weekend with as little labor as possible!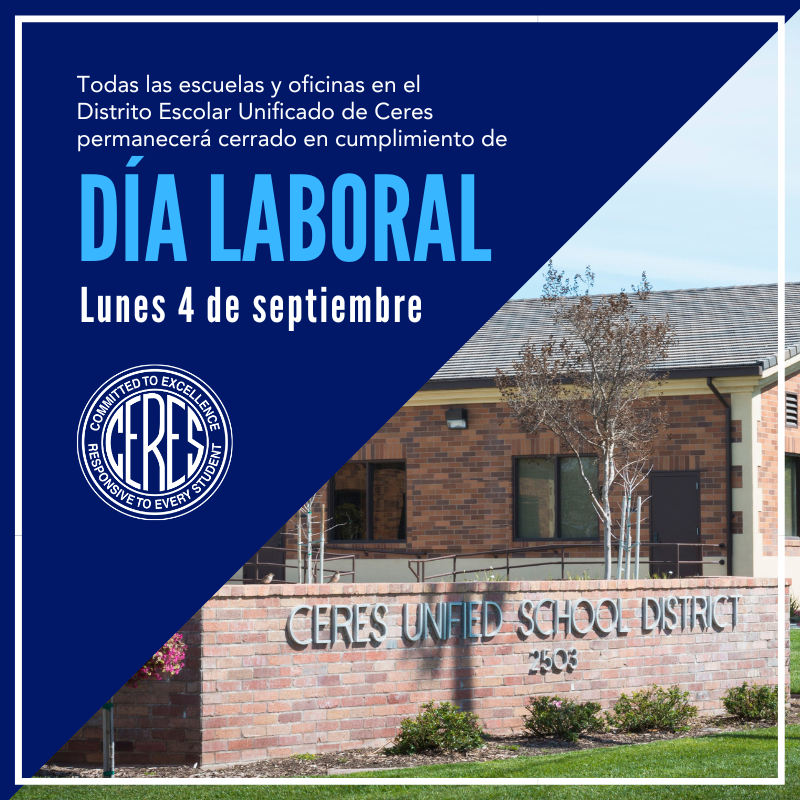 This week's Back-to-School Nights at CHS, PKB Leadership Magnet 7-8, and Walter White Elementary were filled with families visiting classrooms, dancing, cheering, ice cream, and fun! So good to see everyone enjoying the festivities. For more photos, please visit our Facebook page. 💃📣🍦🎉👏 #TheCeresWay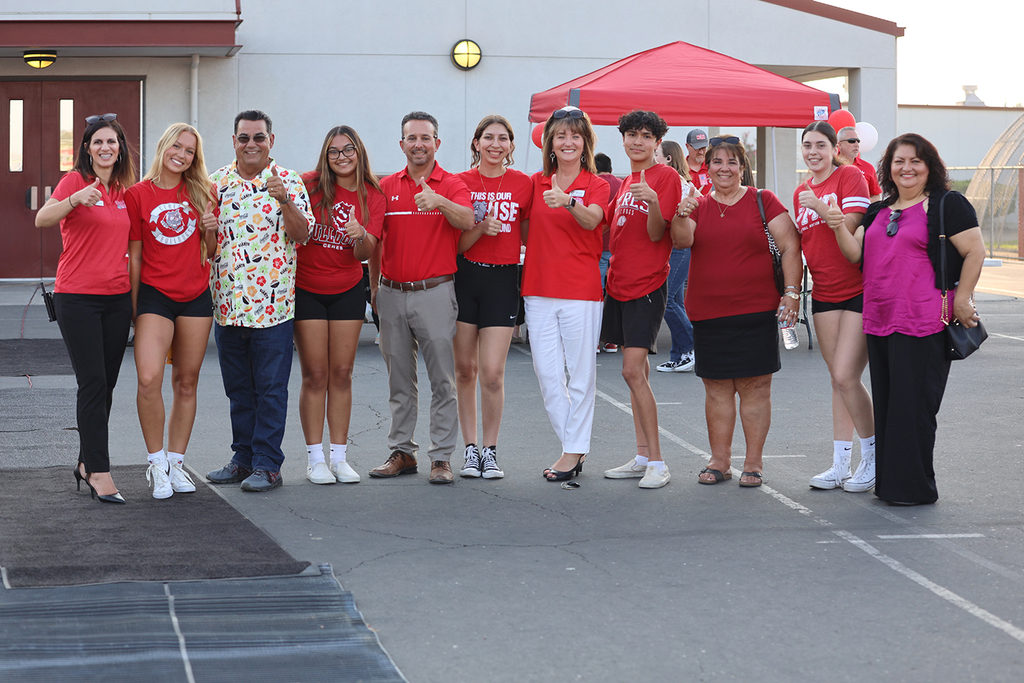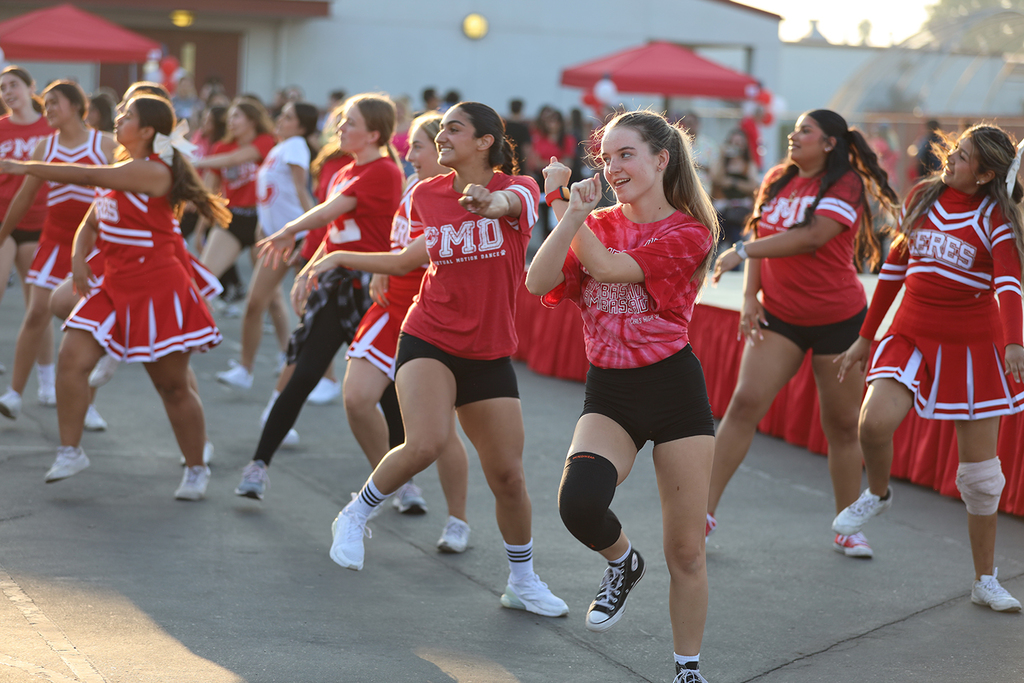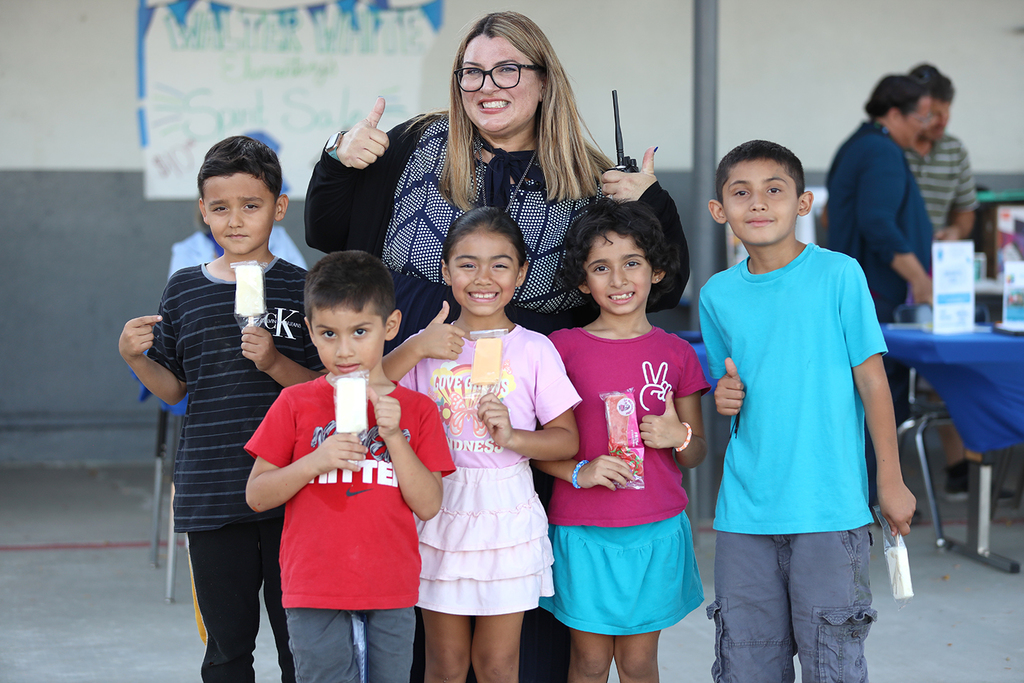 Our District Office administrative secretaries collaborating on a seamless school year. Efficiency and excellence is #TheCeresWay! ✨👊💯 #PowerMeeting #GettingItDone #BehindTheScenes #TeamCUSD

A few of this week's #Back2SchoolNights! Please see our Facebook page for more photos.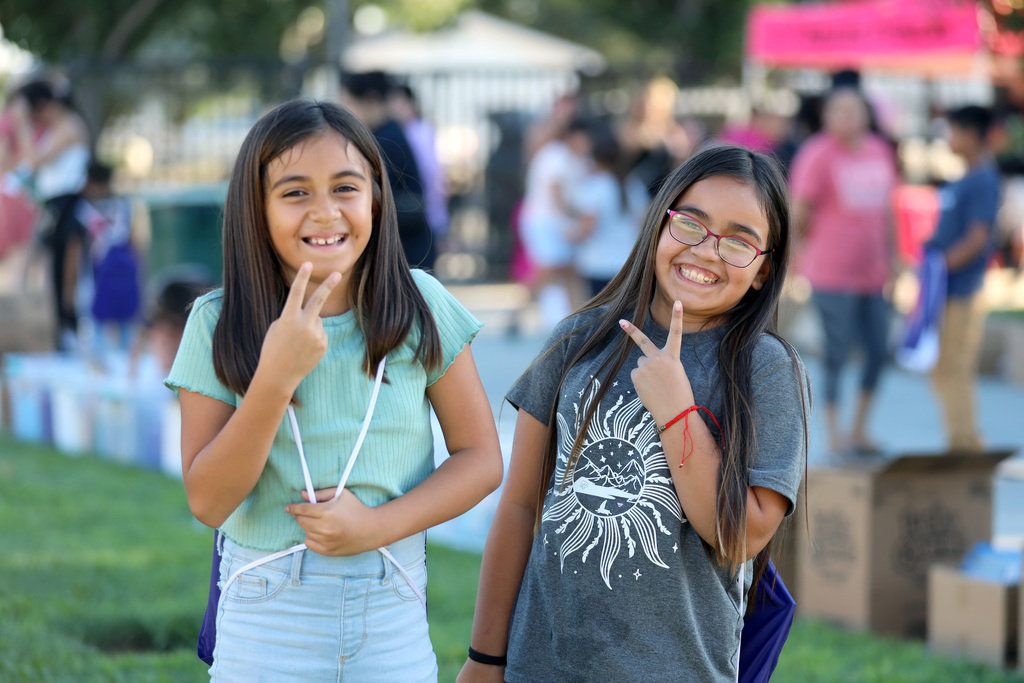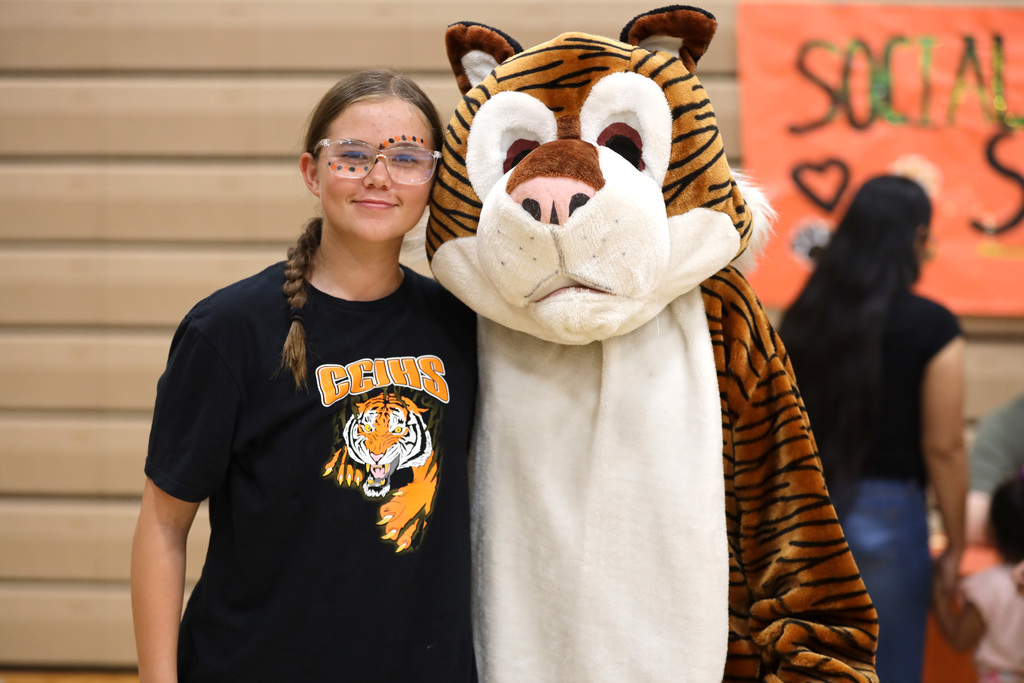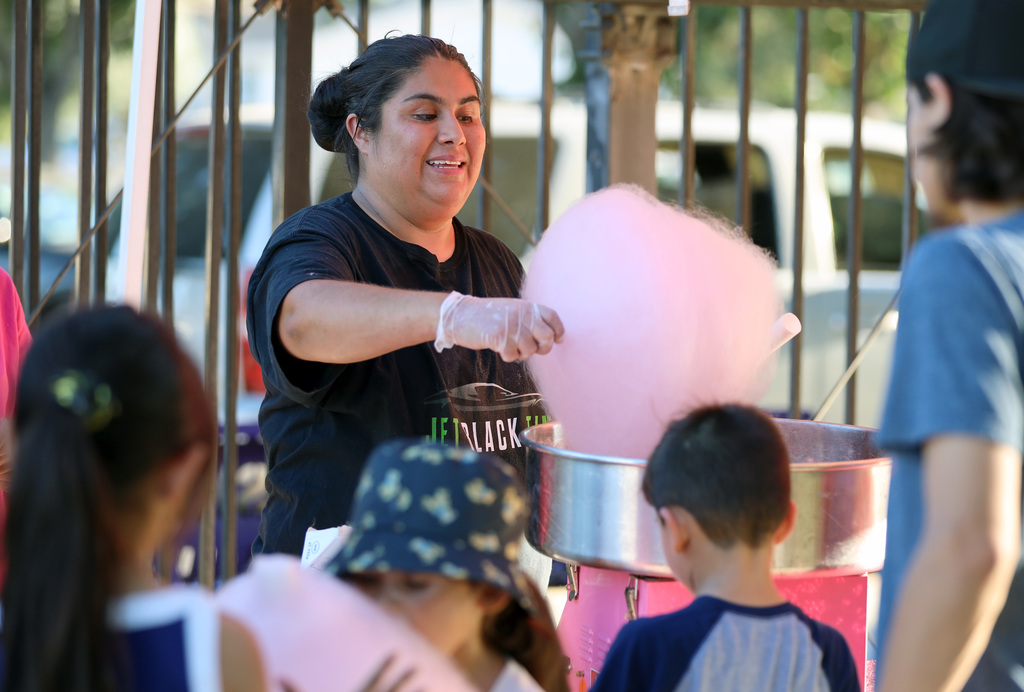 Upcoming workshops for CUSD families! 🚨 Our CalKIDS workshop assists families in enrolling school-age children in a state program that helps kickstart savings for college or career training after high school. First Steps to Learning is a 6-week program offering fun, free parenting education for families with children ages 0-5. ☎️ Please call (209) 556-1559 for more information or to register.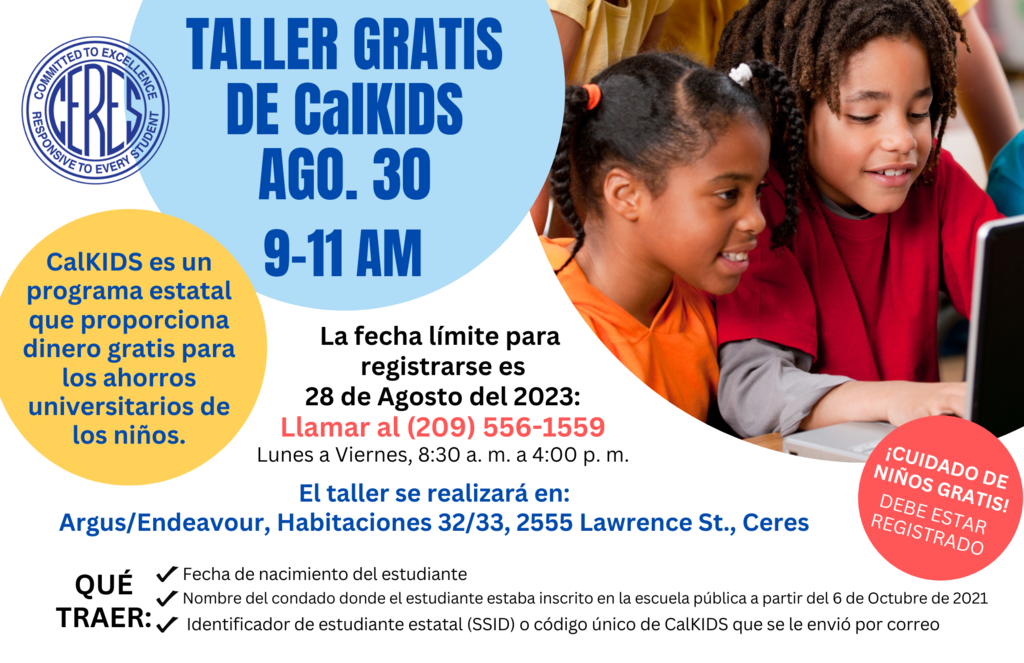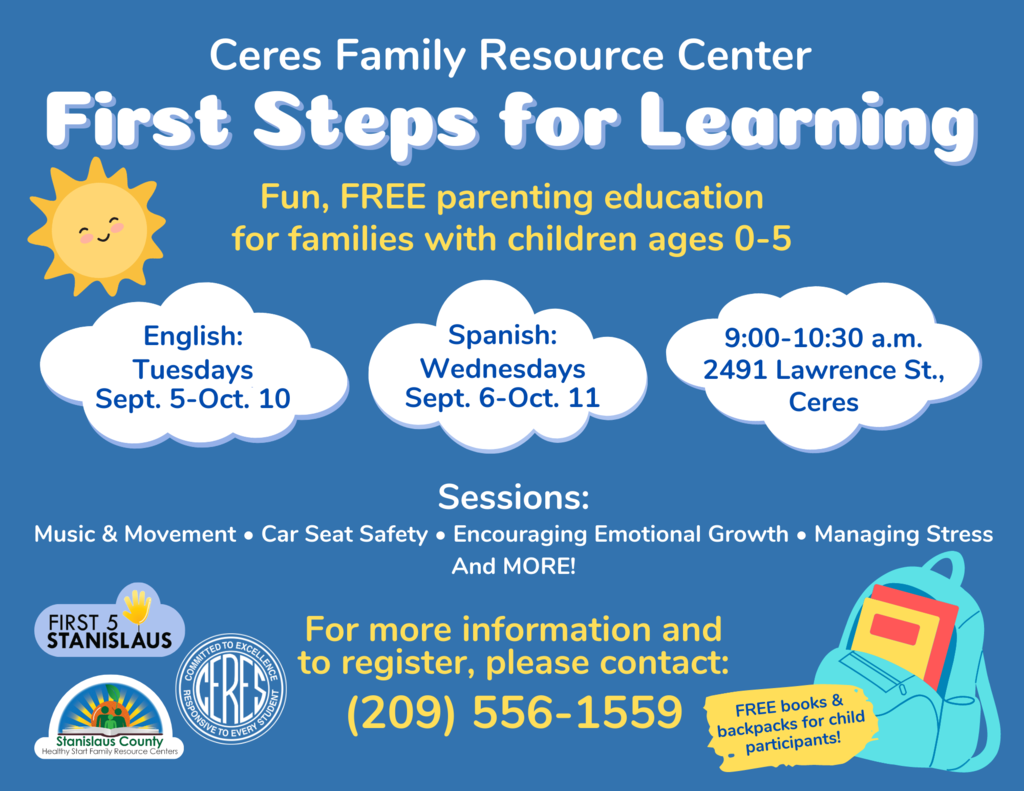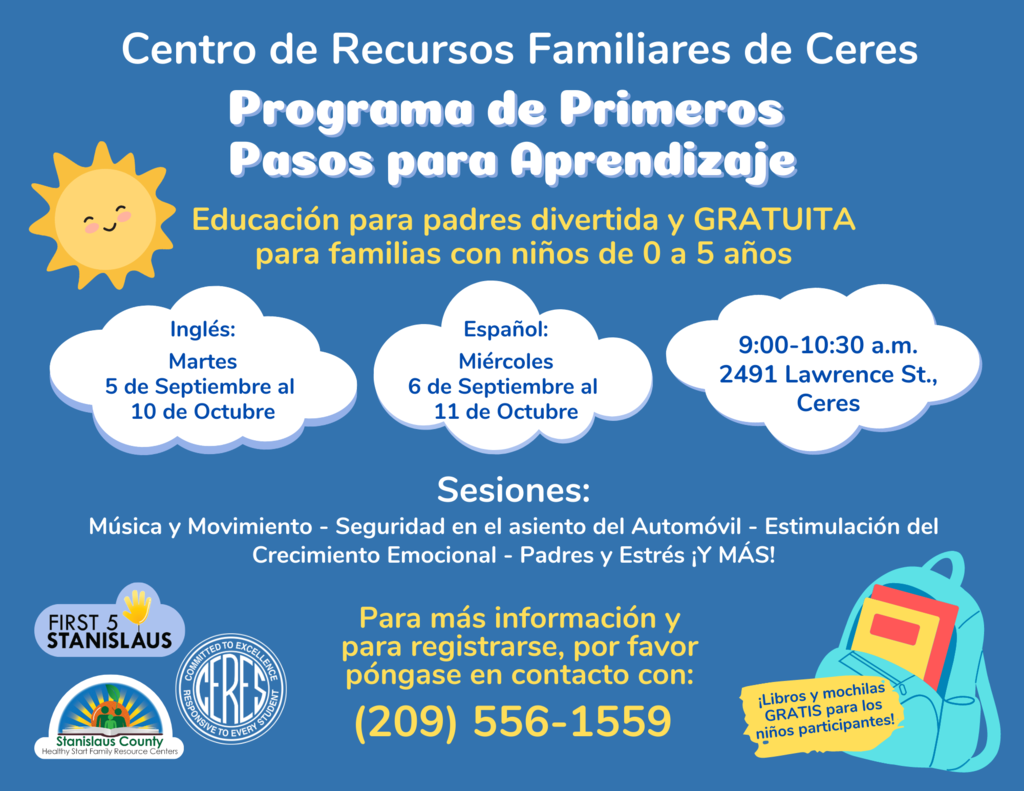 BACK TO SCHOOL COUNTDOWN, DAY 1⃣: We can't wait to welcome students to a new school year tomorrow, 8/16! To help keep everyone safe, please allow extra travel time during school drop-off and pickup times and exercise caution when driving in school zones. 🚶‍♀️🚶‍♂️⚠️ #TheCeresWay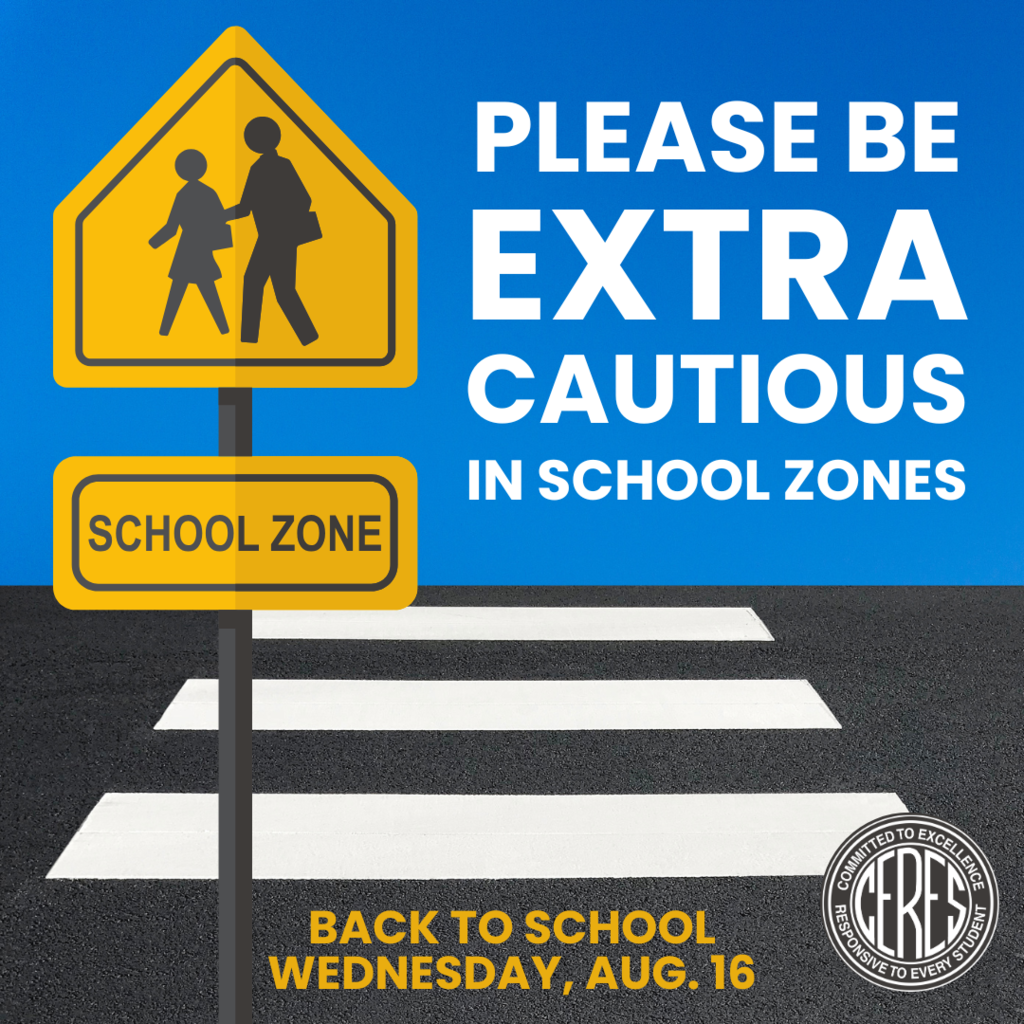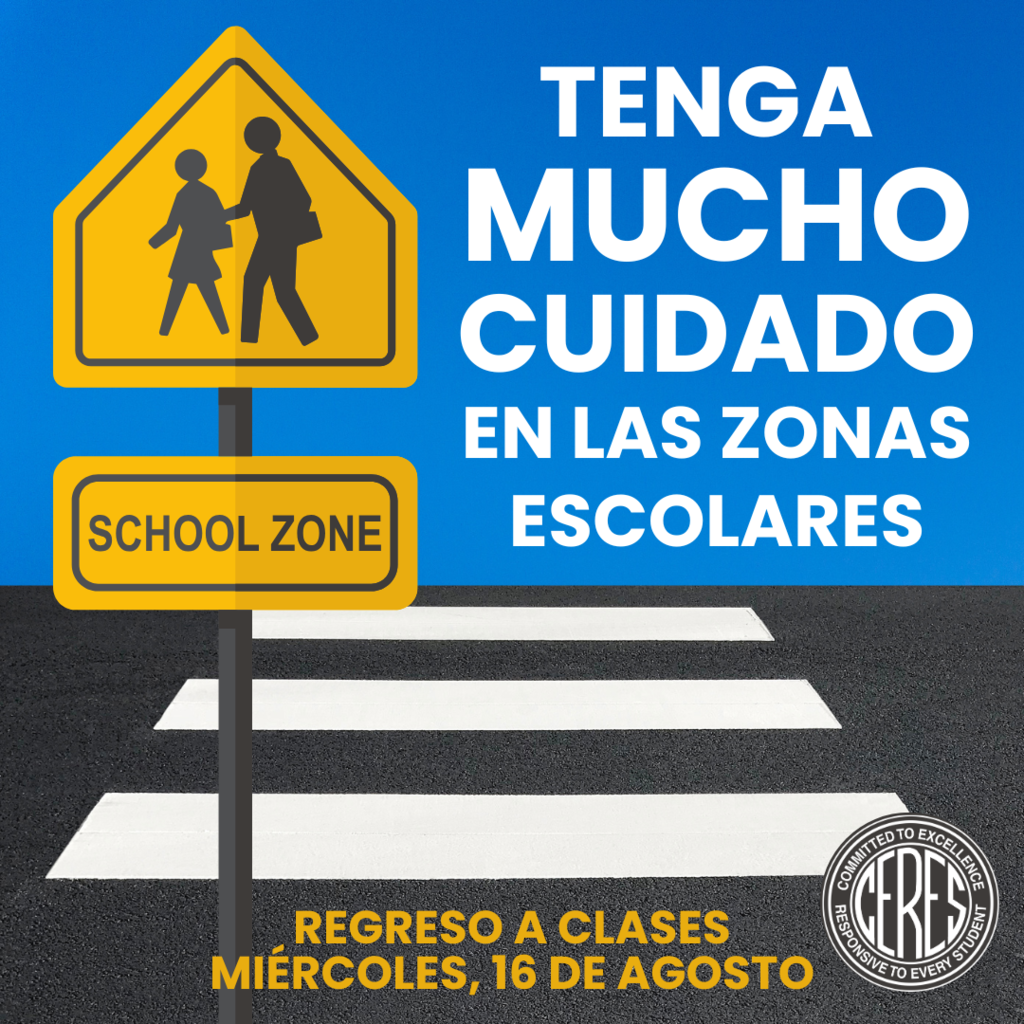 BACK TO SCHOOL COUNTDOWN, DAY 2⃣: Reunited and it feels so good! 🎵 The first Back-to-School Nights of 2023-2024 took place this evening at several schools. It's sooooo good to see smiling students, families, and staff back together again! 😃 #WelcomeBack #TheCeresWay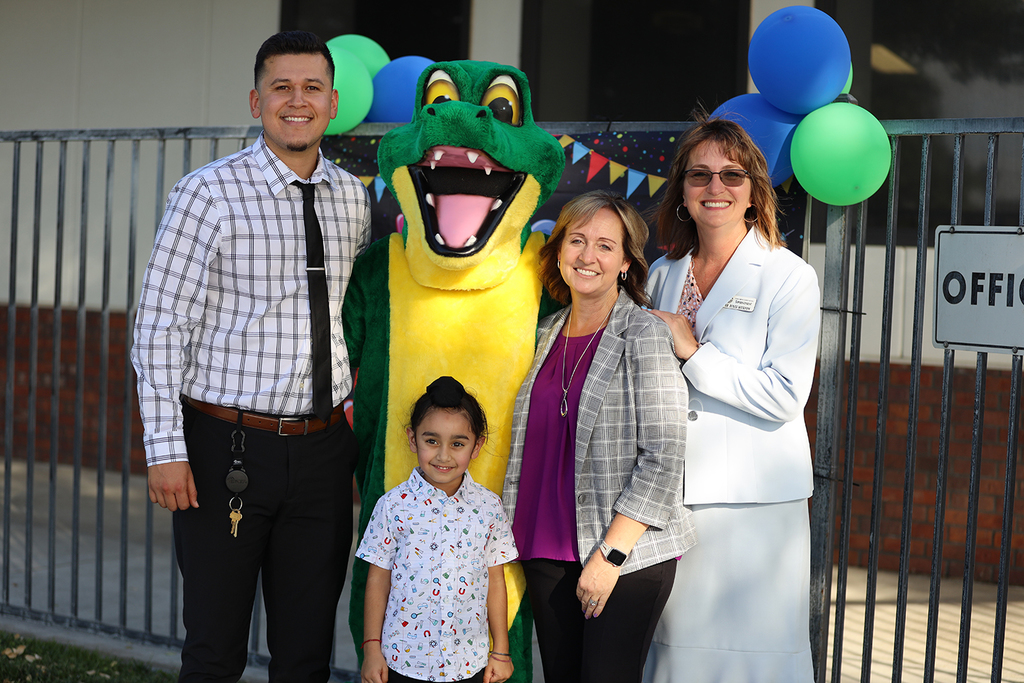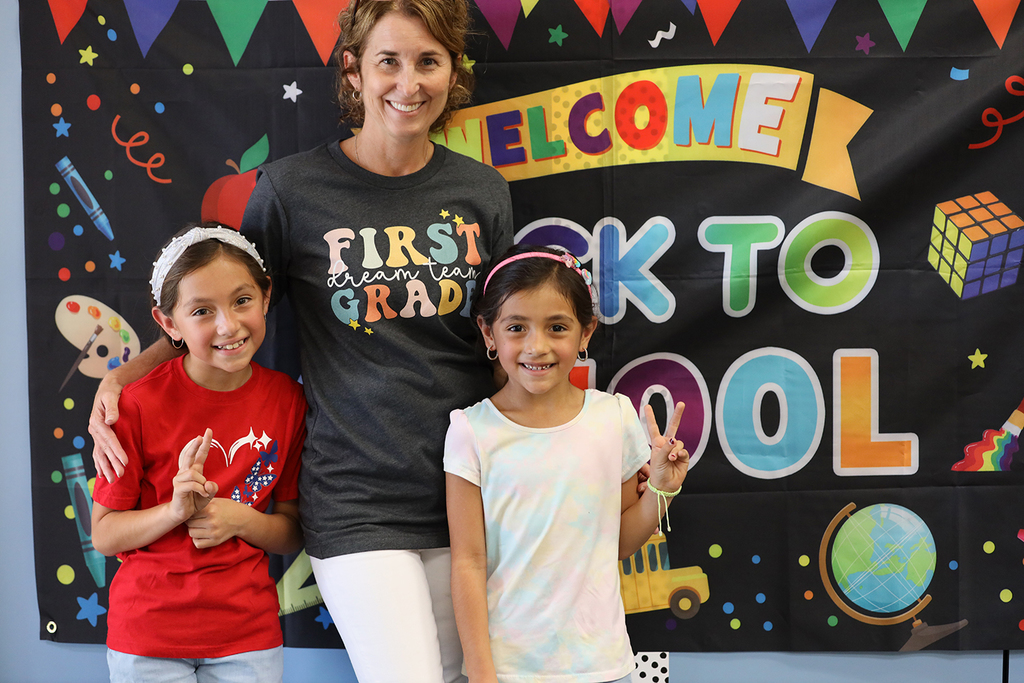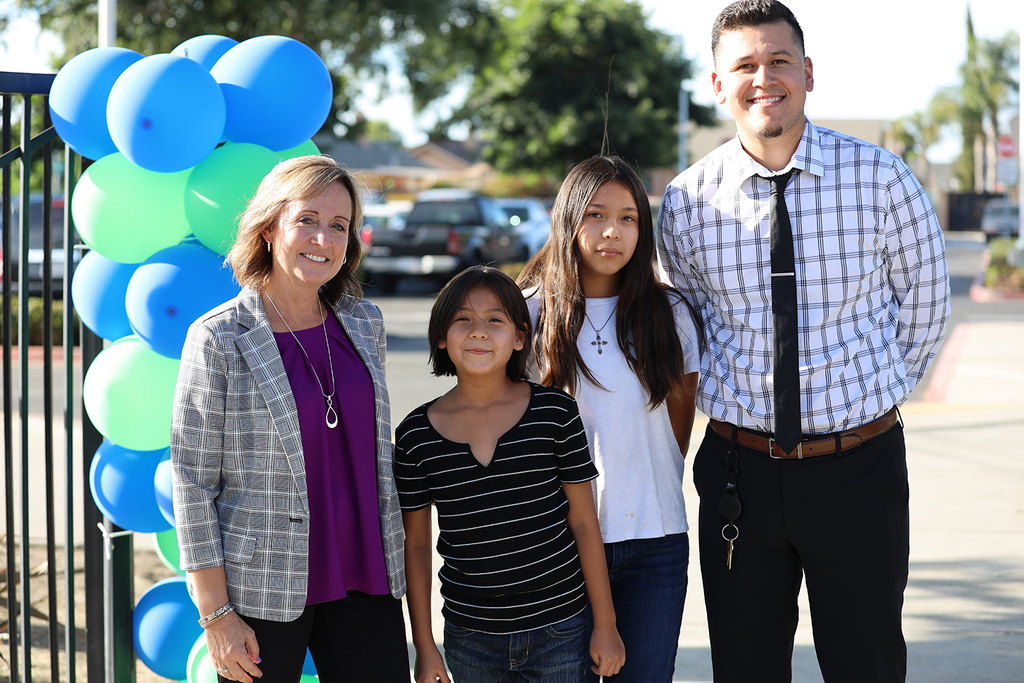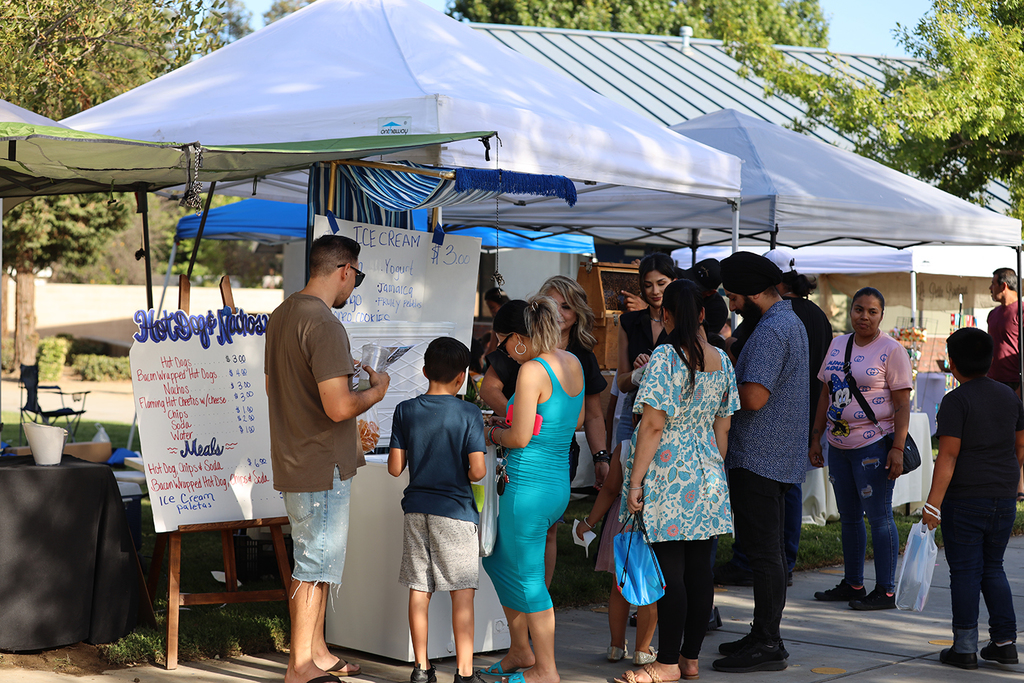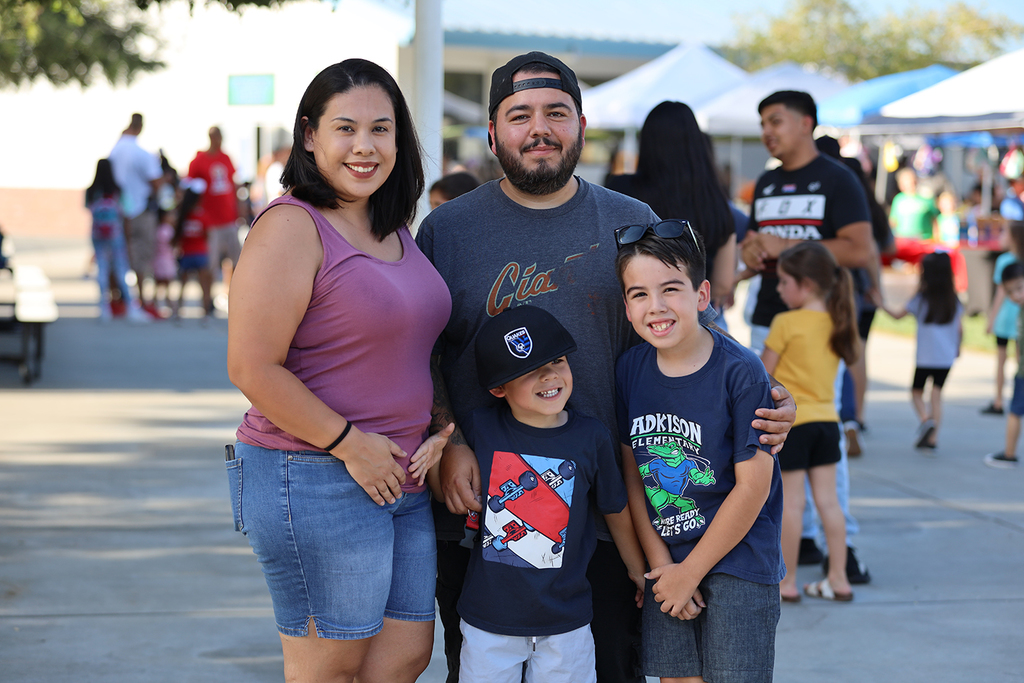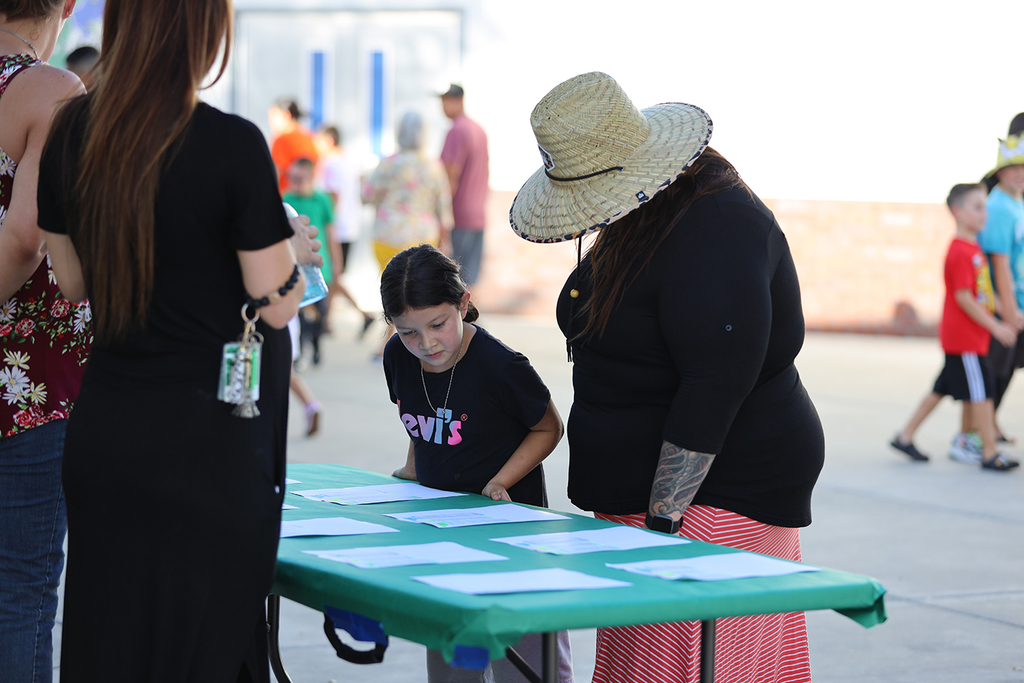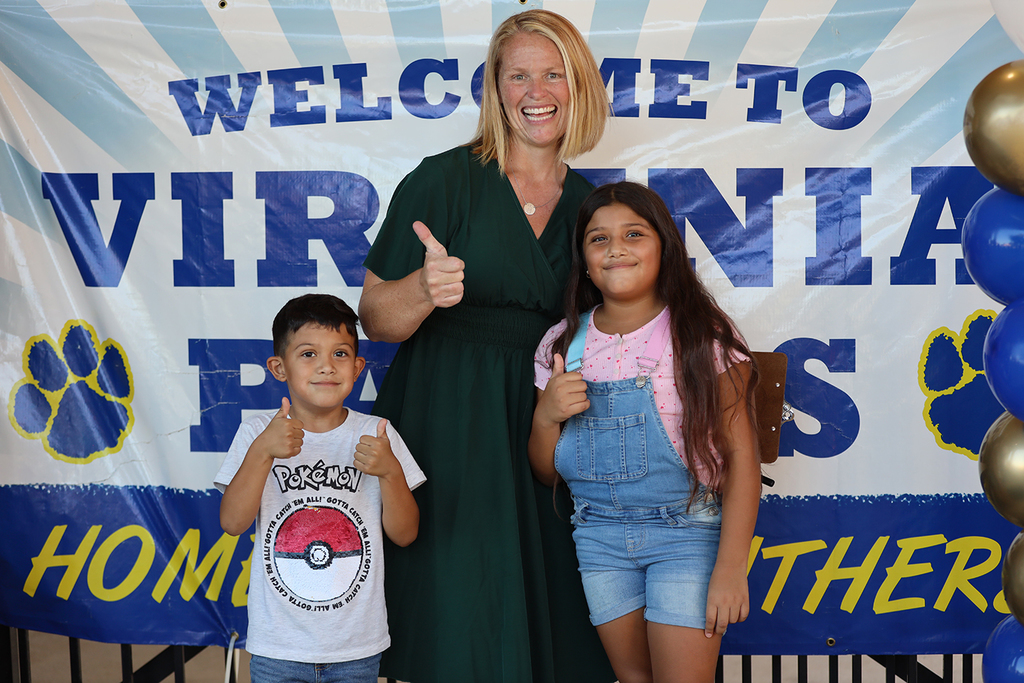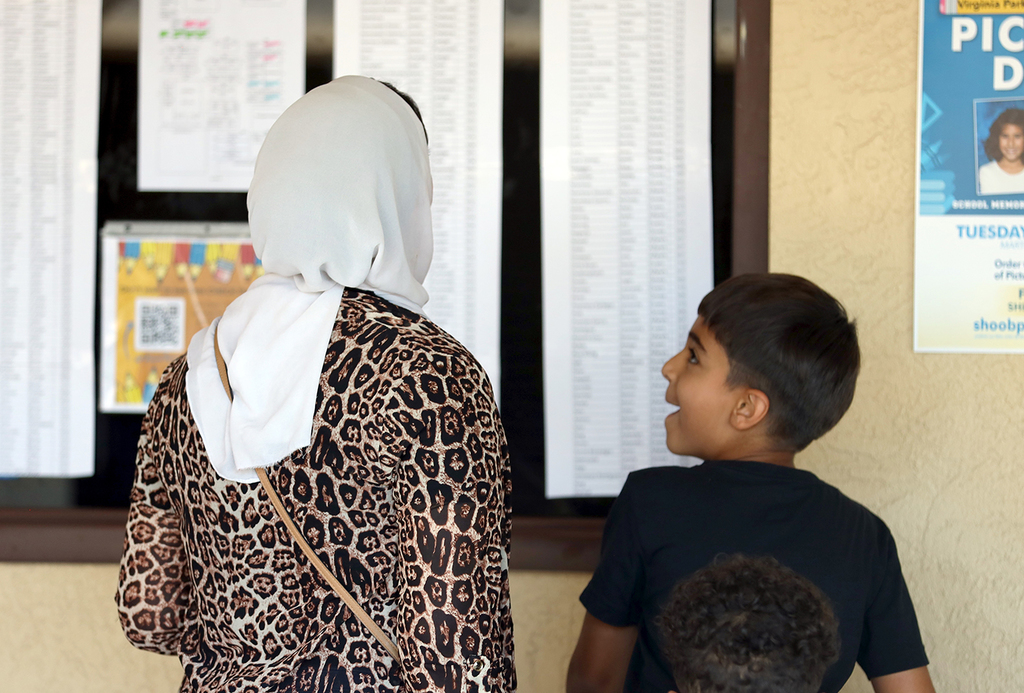 BACK TO SCHOOL COUNTDOWN, DAY 3⃣: As part of our commitment to the wellbeing of the whole child, CUSD is excited to continue offering free after-school care until 6 p.m., free online tutoring, and free breakfast and lunch for enrolled CUSD students. Families, please keep an eye on ParentSquare for more information or visit
www.ceres.k12.ca.us
and click Parents. Still need to enroll? It's not too late! Follow the link above. #TheCeresWay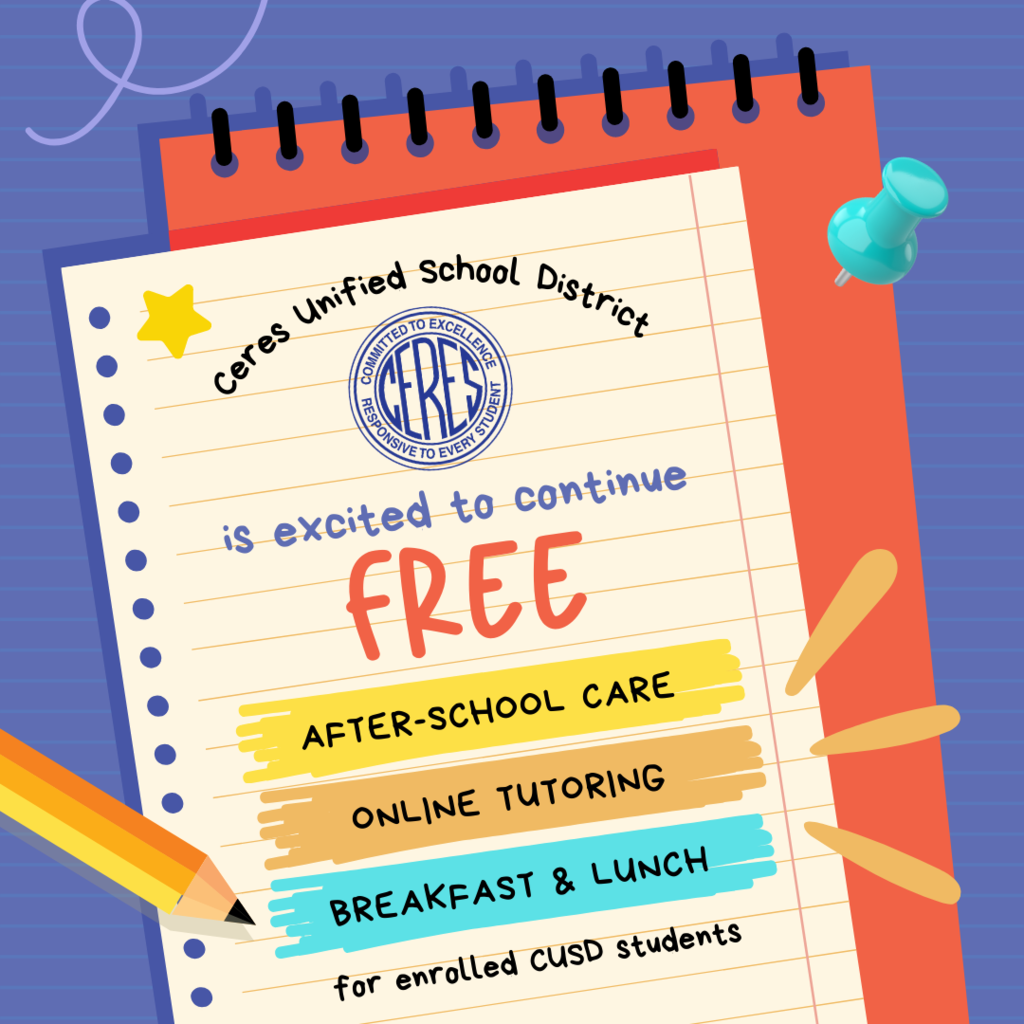 BACK TO SCHOOL COUNTDOWN, DAY 4⃣: If your student needs immunizations, don't miss the FREE back-to-school immunization clinic on Tues., Aug. 15, from 1:30-5:30 p.m. at the CUSD District Office, 2503 Lawrence St., Ceres. Questions? Please call (209) 558-7700 or visit
www.SCHSA.org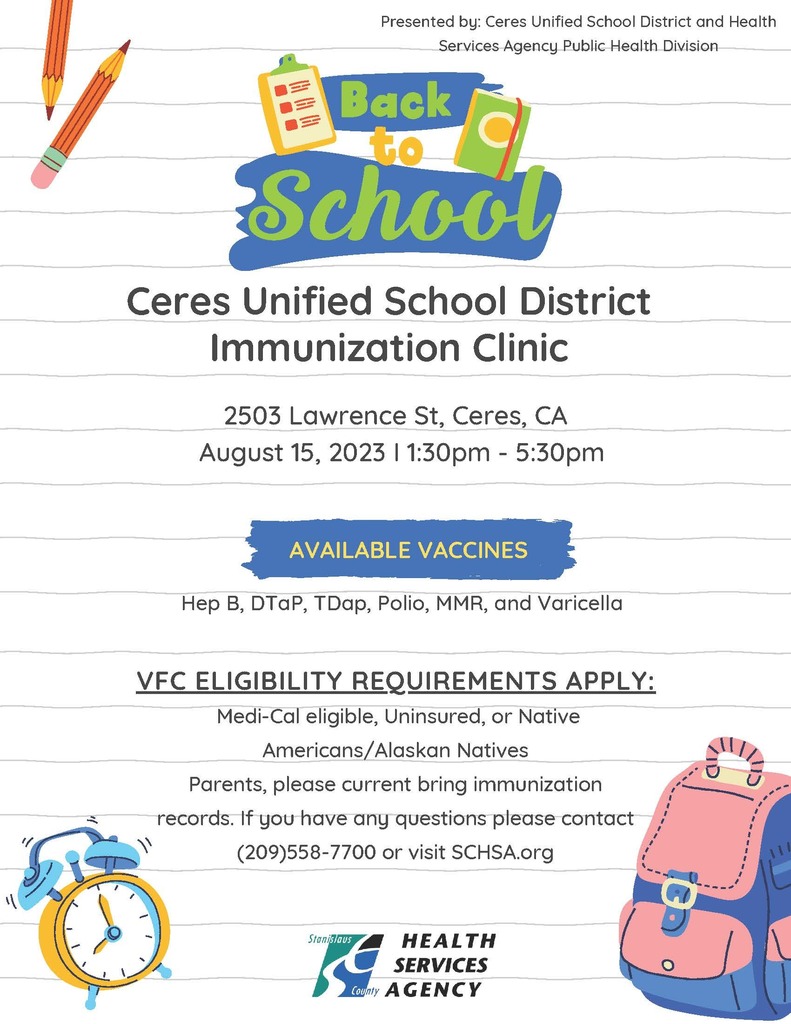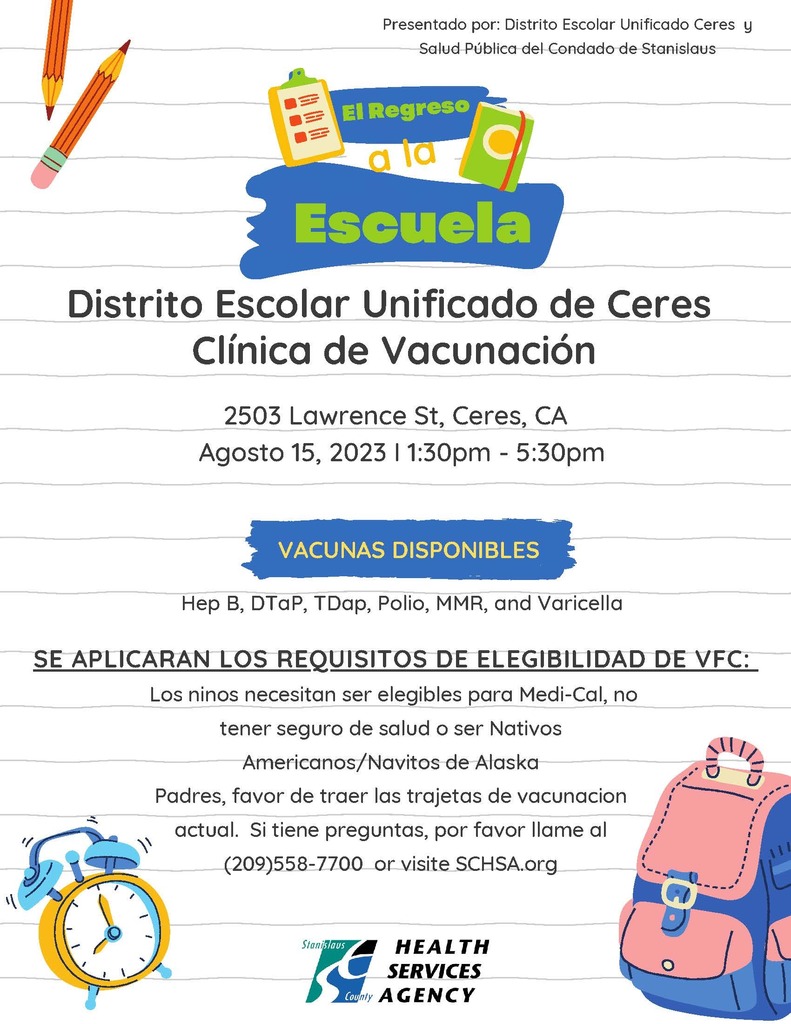 BACK TO SCHOOL COUNTDOWN, DAY 5⃣: We can't wait to see students and families at this year's Back-to-School Nights, beginning this Monday, August 14! Some schools host pre-BTSN events, so please be on the lookout for details from your child's school. 🎒✏️🏫🎉 #Welcome #TheCeresWay

CUSD is proud to incorporate student voices into decision-making, and excited to welcome our Student Representatives to the Board of Trustees for 2023-2024! Leilah, representing CHS, and Natalia, representing CVHS, stopped by to meet with Dr. Wickham and check out the Board Room before their first meeting this evening. 💪 #Leadership #SchoolGovernance #TheCeresWay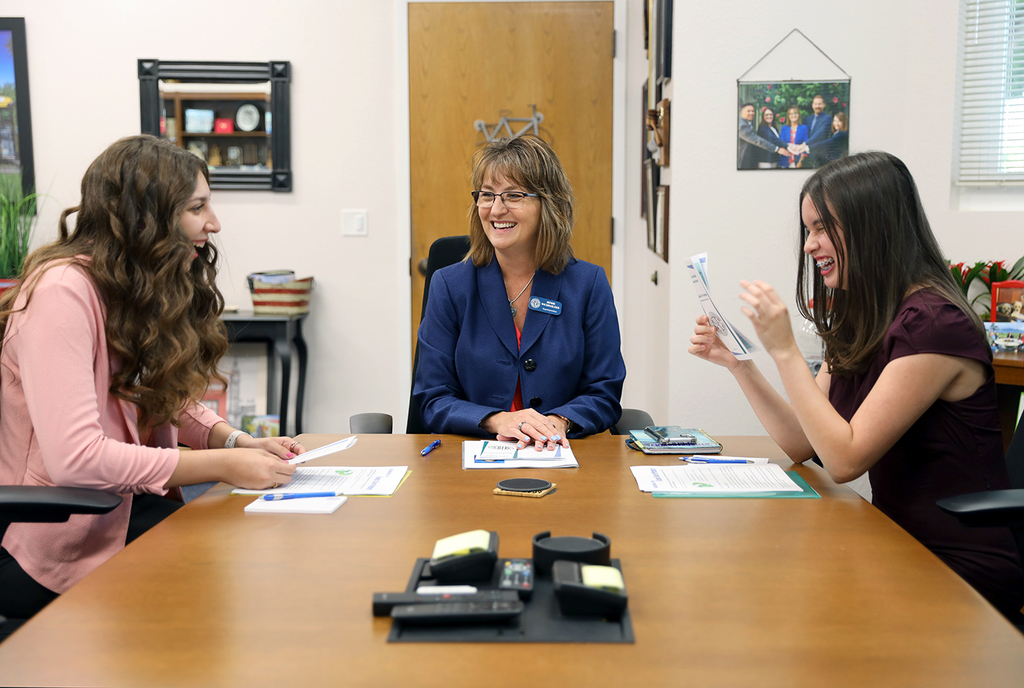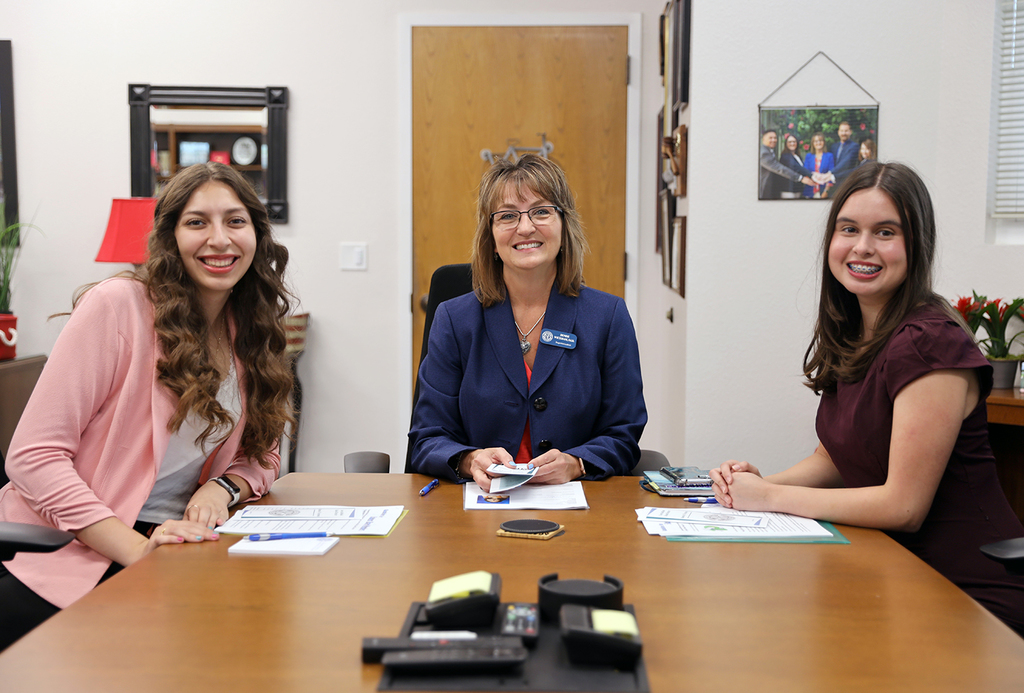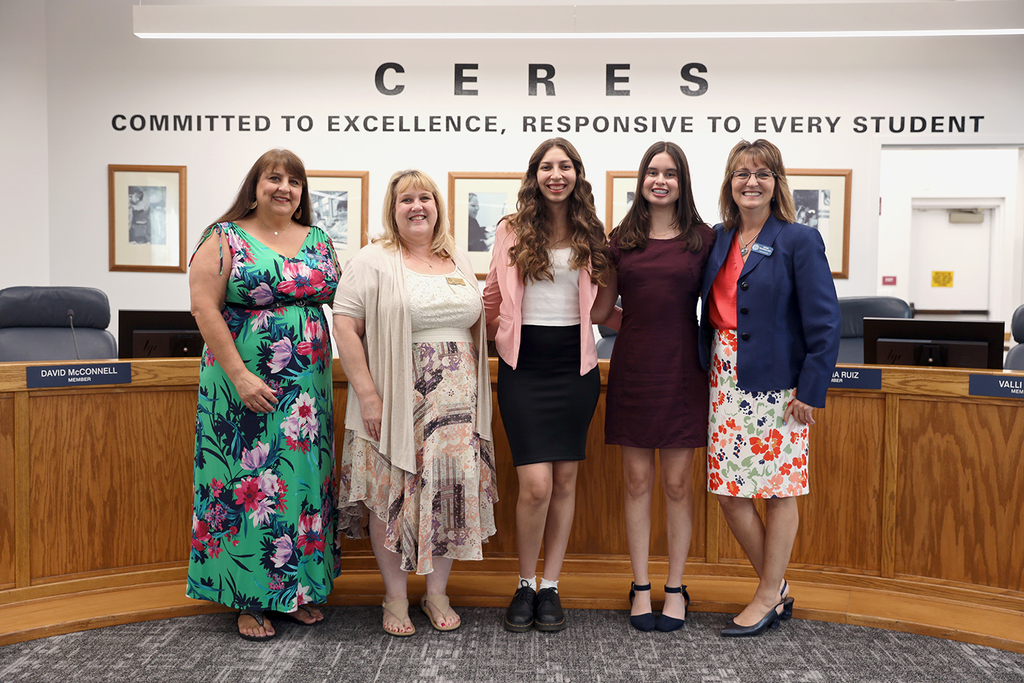 Proficiency scale training helps teachers identify how students meet learning standards. Today, site teams spent a full day on this important work that supports effective instruction tailored to the needs of all students! 😎 More pics on our Facebook page. #TeamCUSD #CeresLearns #TheCeresWay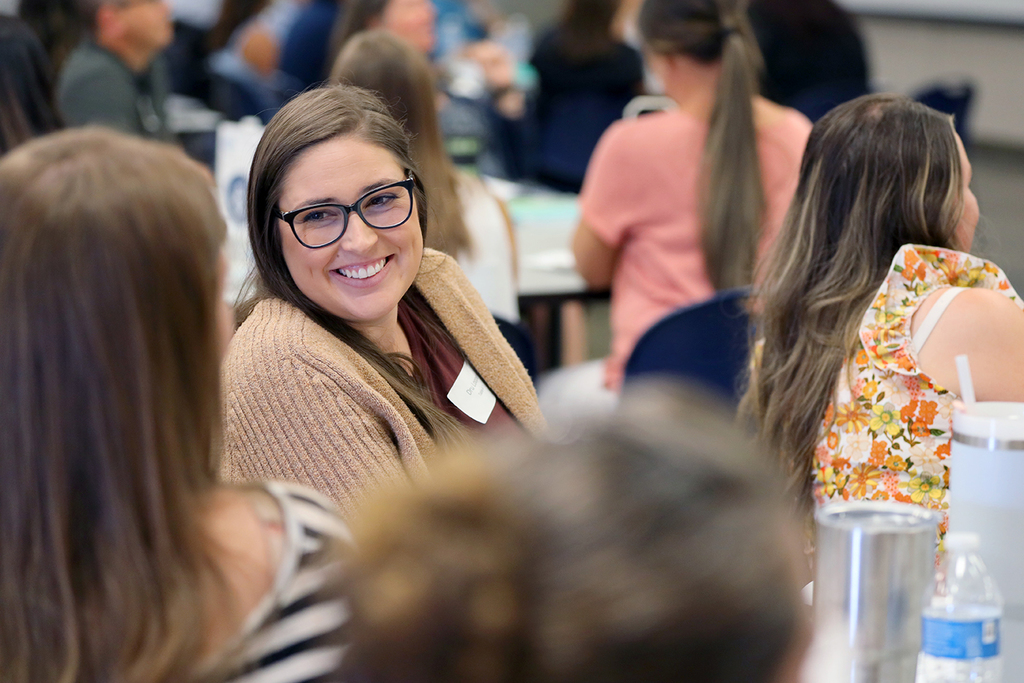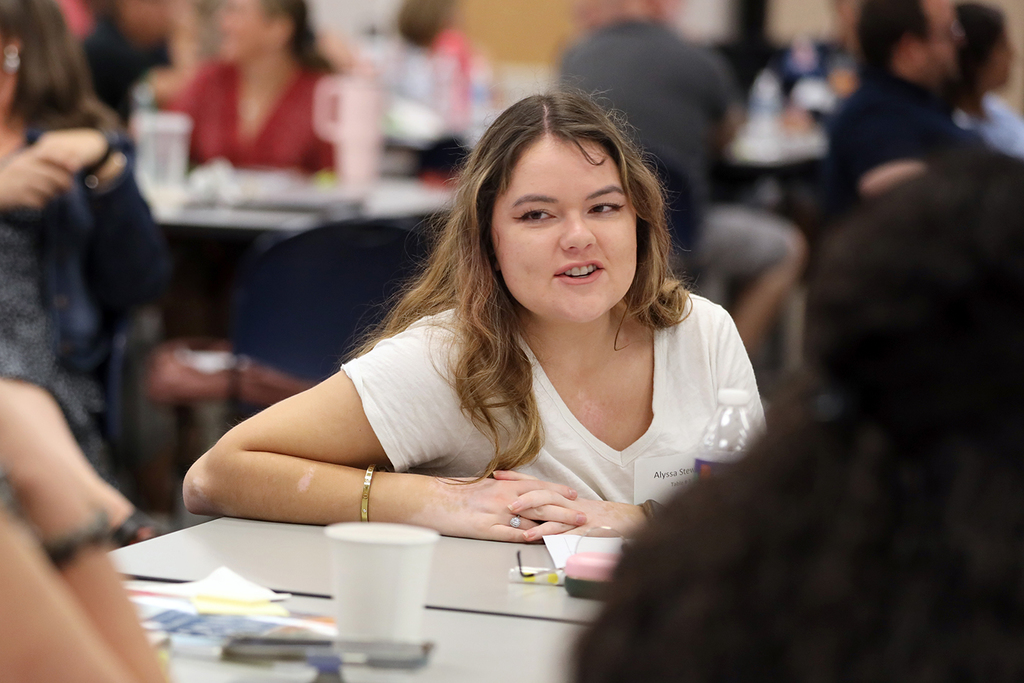 BACK TO SCHOOL COUNTDOWN, DAY 6⃣: We 👀 you, BK Sharks 🦈 and CHS Bulldogs 🐾👋👏! Students have been stopping by campuses all week for registration events. Only 🖐️☝️ more days until the #1stDayOfSchool! See more pics on our Facebook page! #TheCeresWay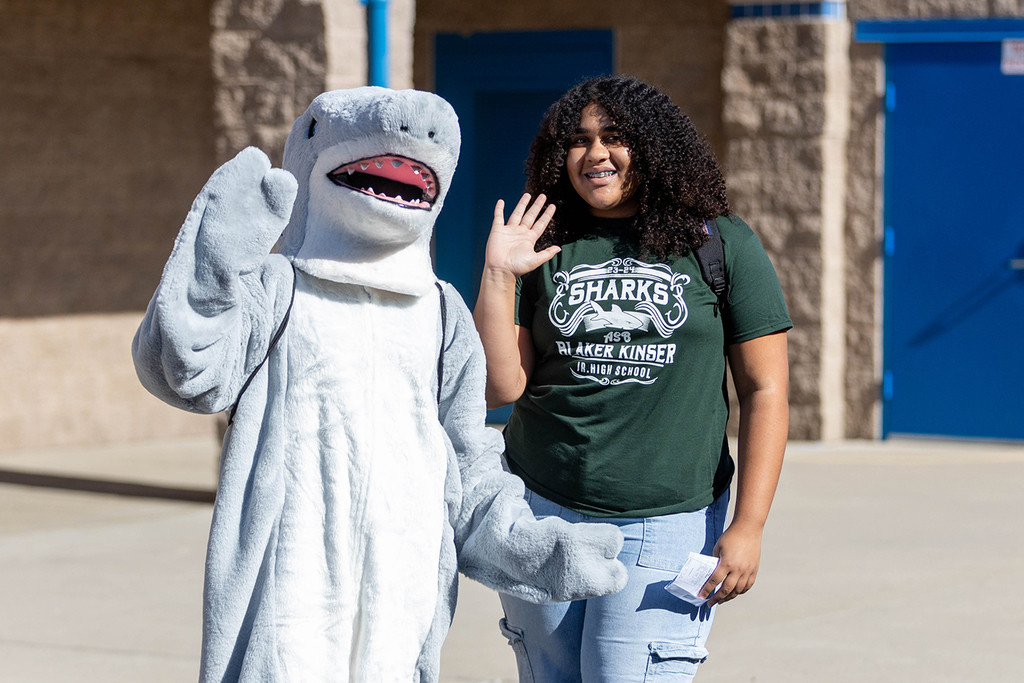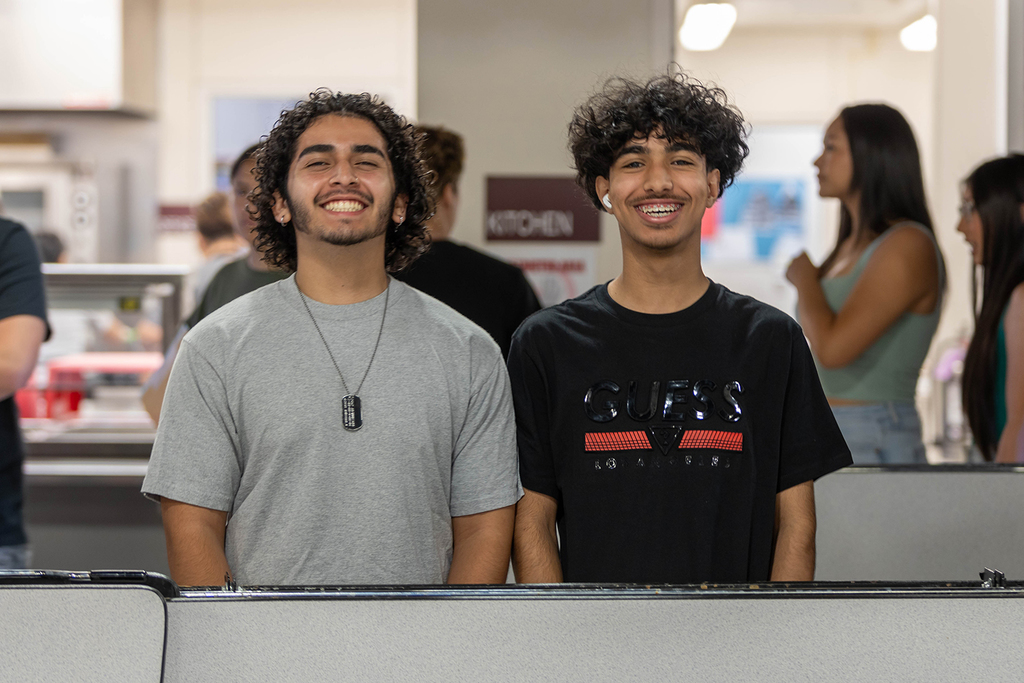 BACK TO SCHOOL COUNTDOWN, DAY 7⃣: We are officially one week out from the start of a new school year! #TeamCUSD is excited and ready to welcome students on Wednesday, August 16. ⏳⏱️⏰ More pics on our Facebook page! #IsItTimeYet? #HowAboutNow? #CantWait #TheCeresWay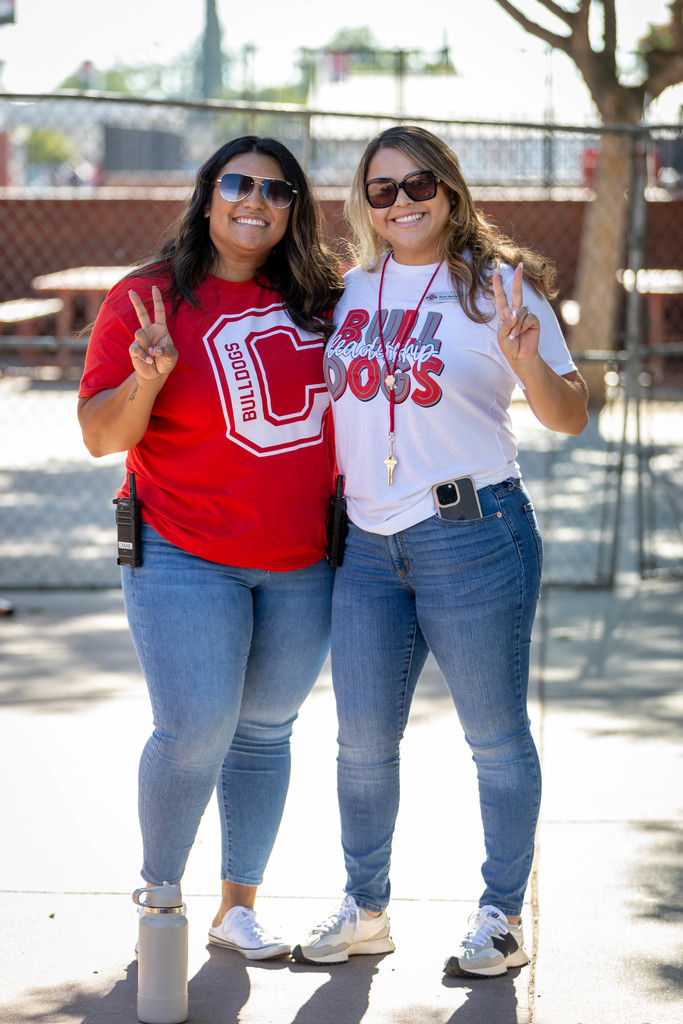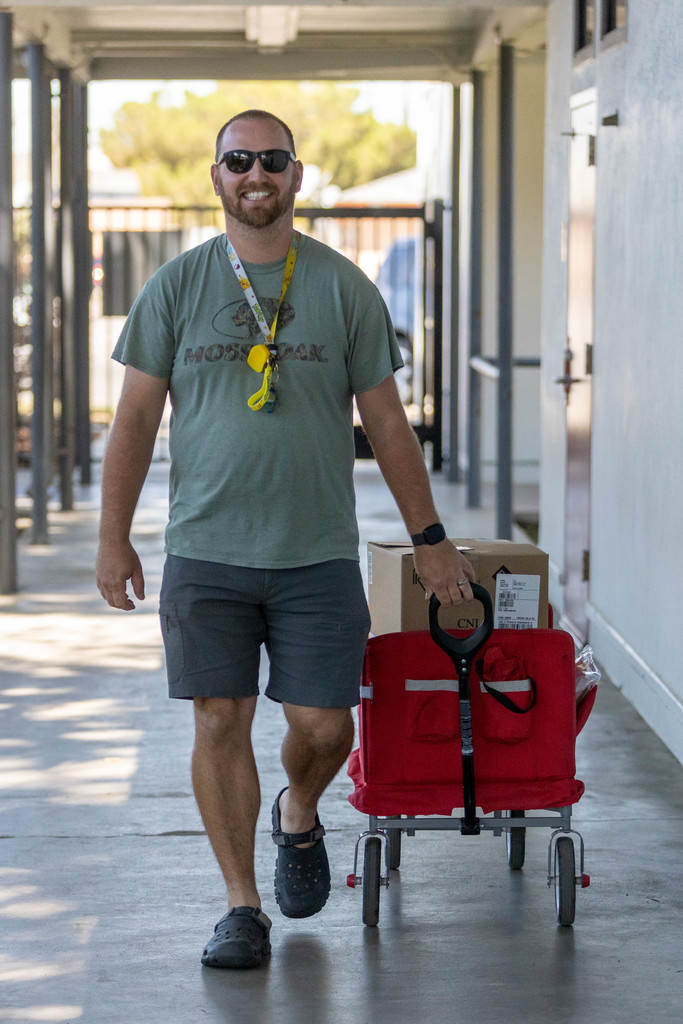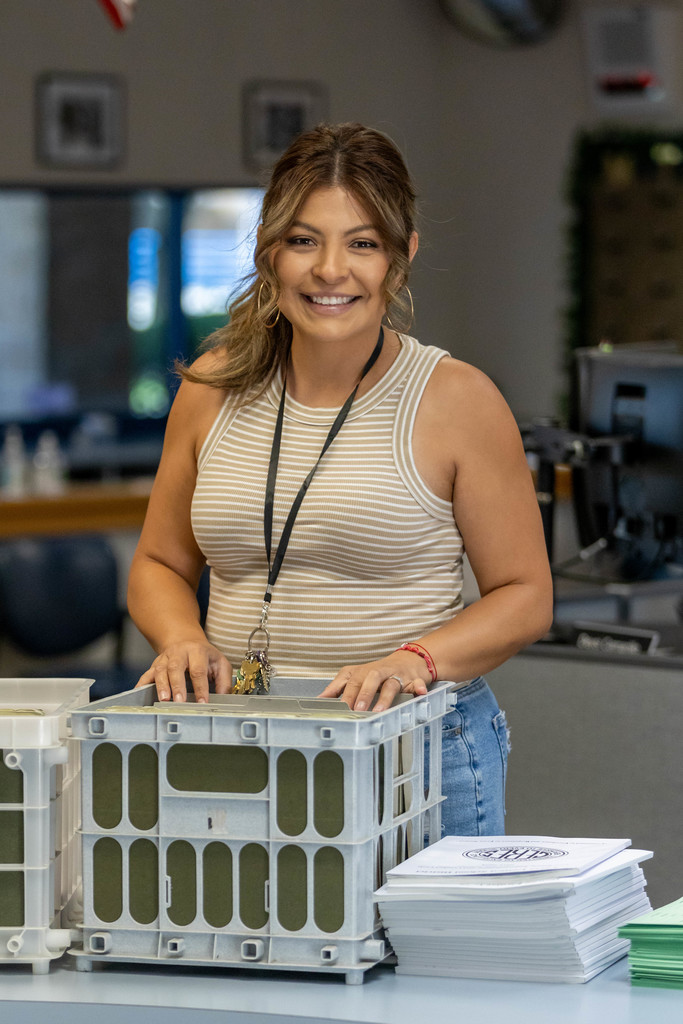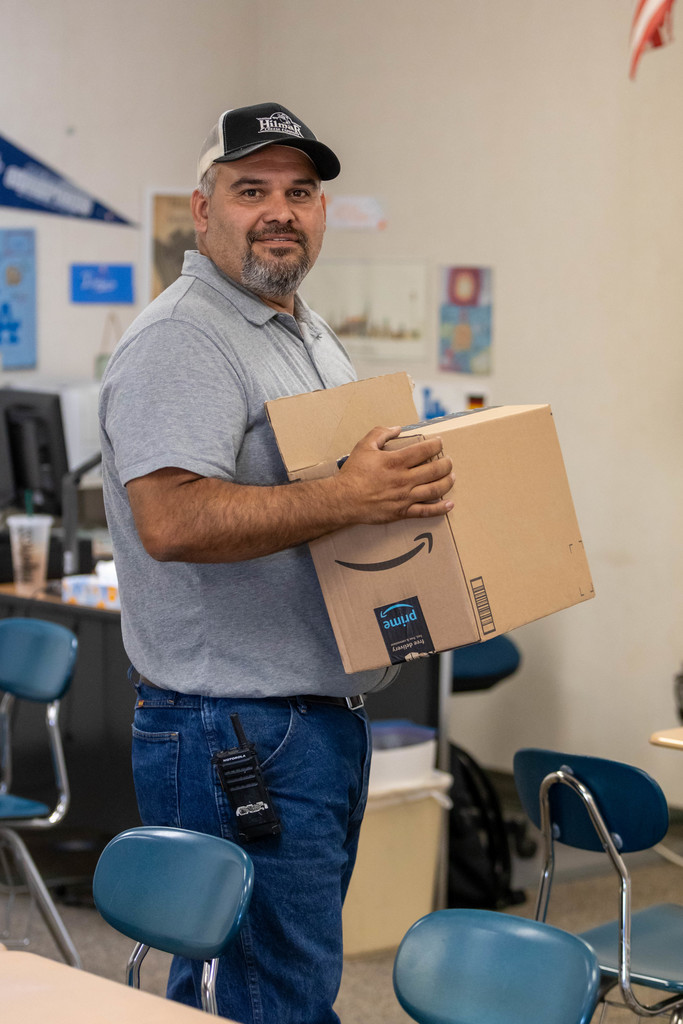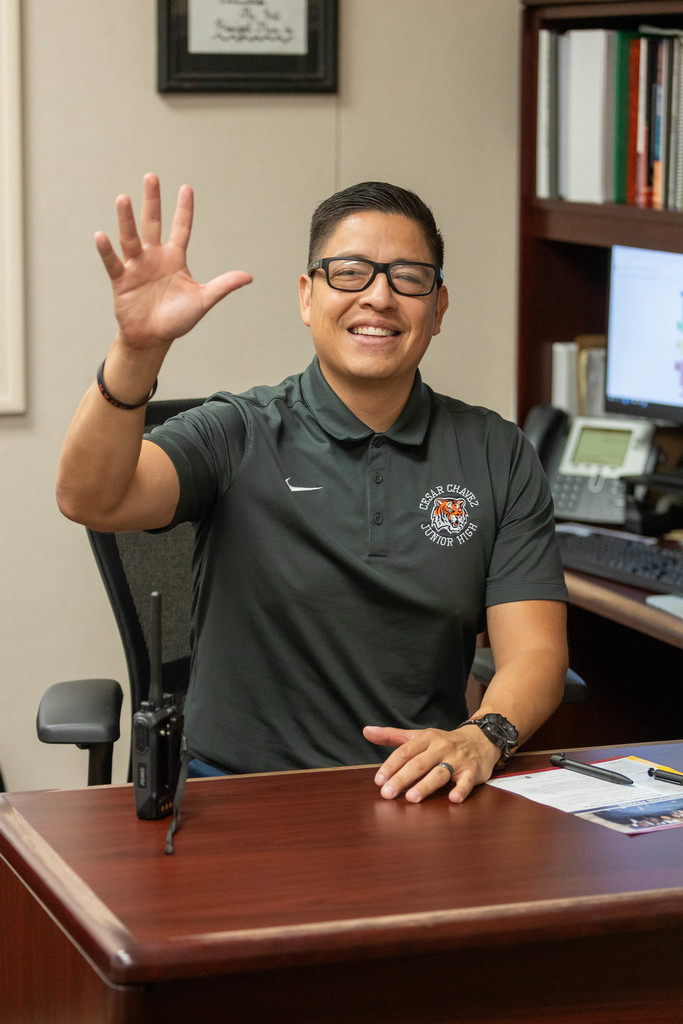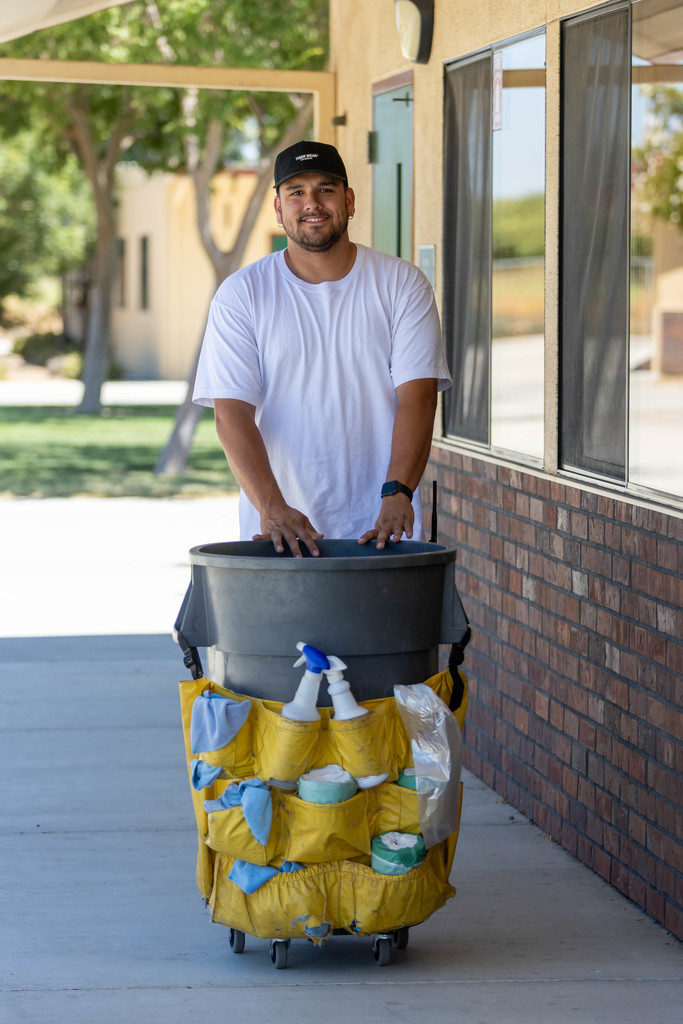 The CUSD Leadership Academy is open to any employee seeking to grow their leadership capacity. Nearly 50 staff members met for the first of eight monthly sessions on their way to becoming the #LeadershipAcademy #Classof2024! Keep an eye on this dynamic team! #TeamCUSD #TheCeresWay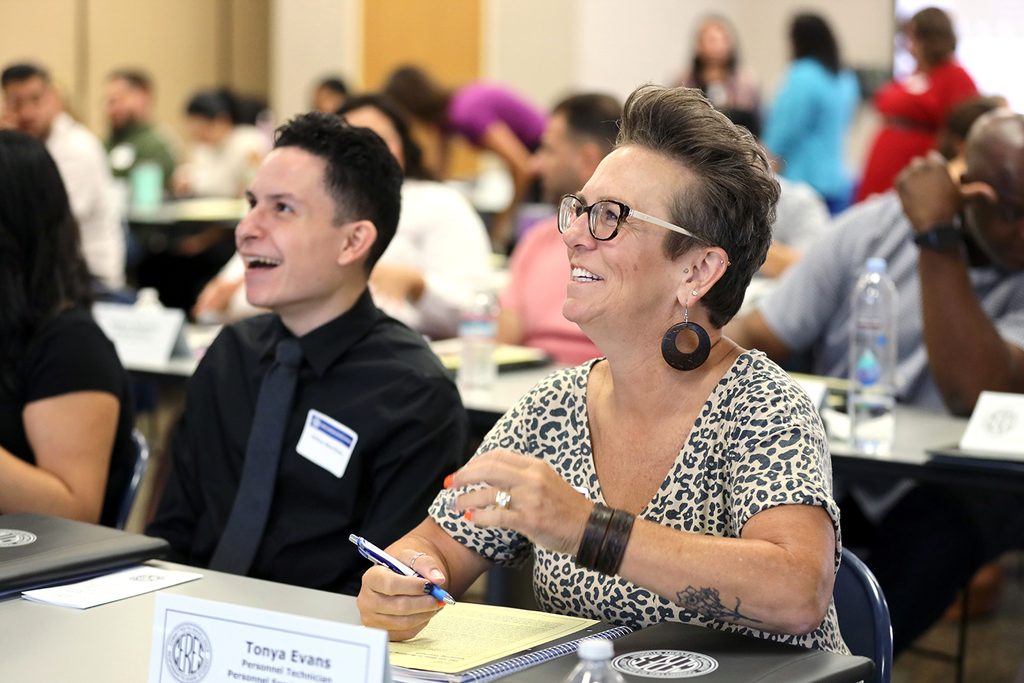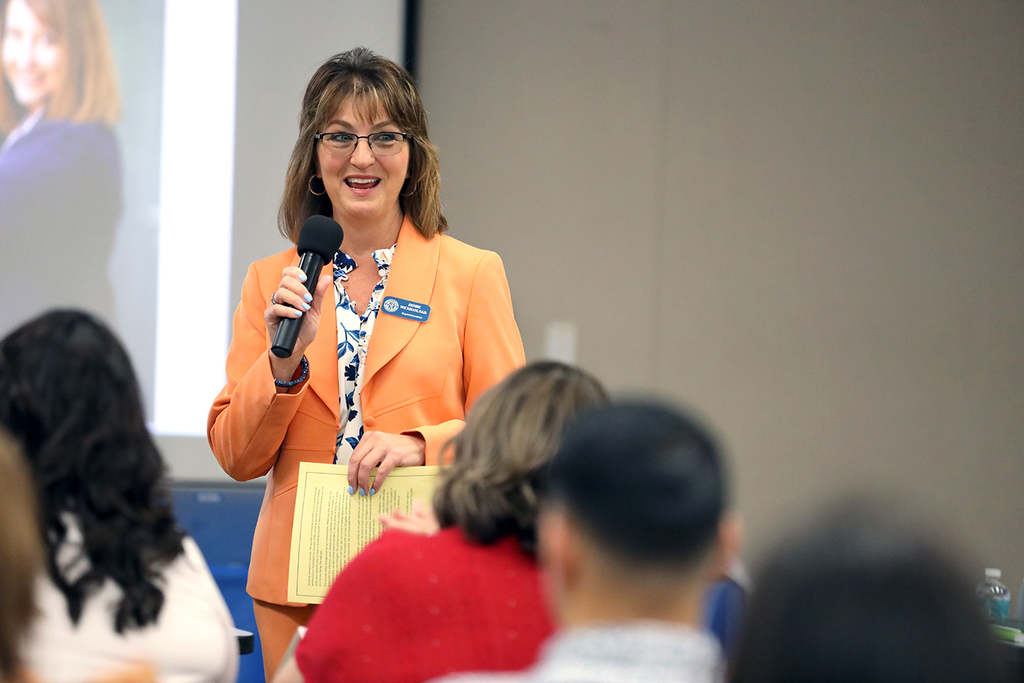 BACK TO SCHOOL COUNTDOWN, DAY 8⃣: Stay in the know about all the exciting things happening at CUSD! We use a variety of platforms to communicate with our educational partners. 📢 ParentSquare is the tool we use to share important information directly with families and high school students by text, email, and when necessary, voice recording. 📢 The CUSD App offers quick access to information you use every day and fun content from our social media channels – all in one convenient location! 📢 Peruse our website for information and answers about … well, everything related to CUSD! 📢 CUSD social media is where the smiles are! Follow us across multiple platforms to share in the celebrations.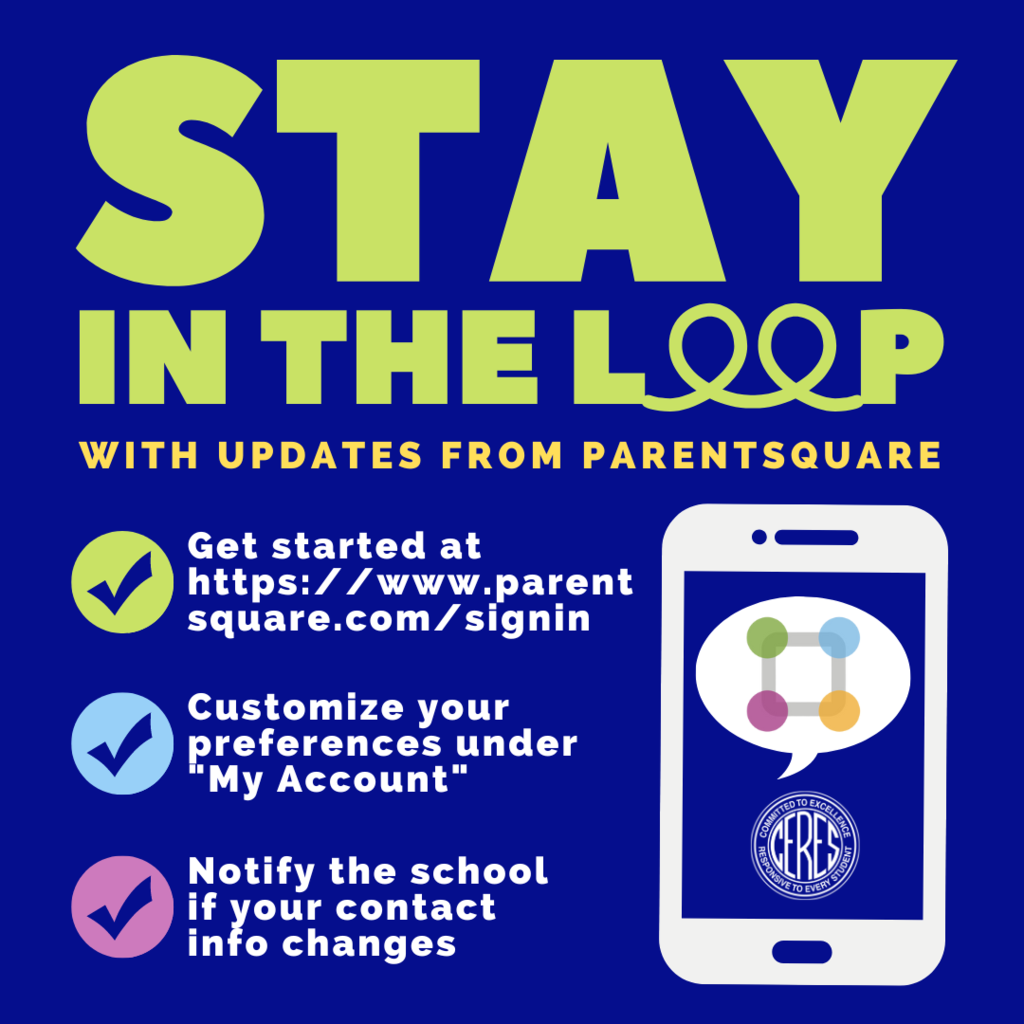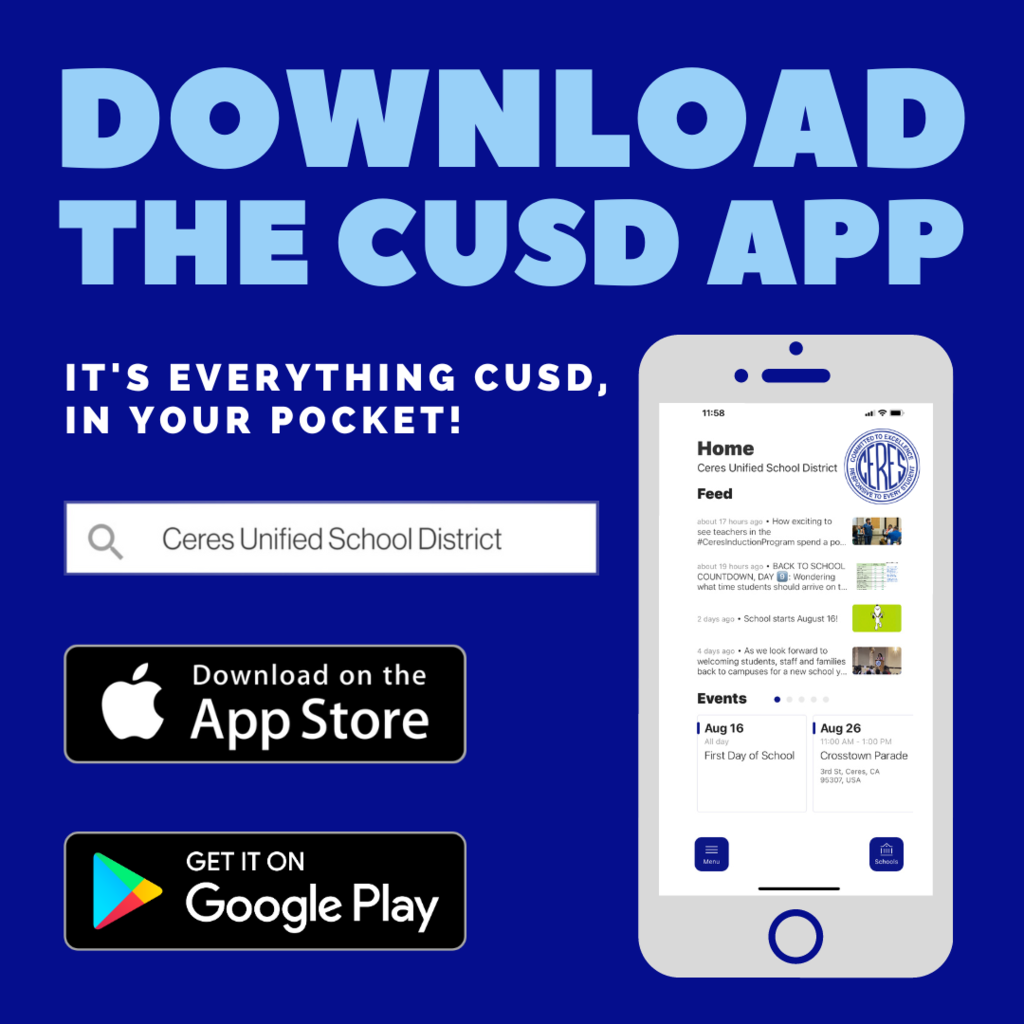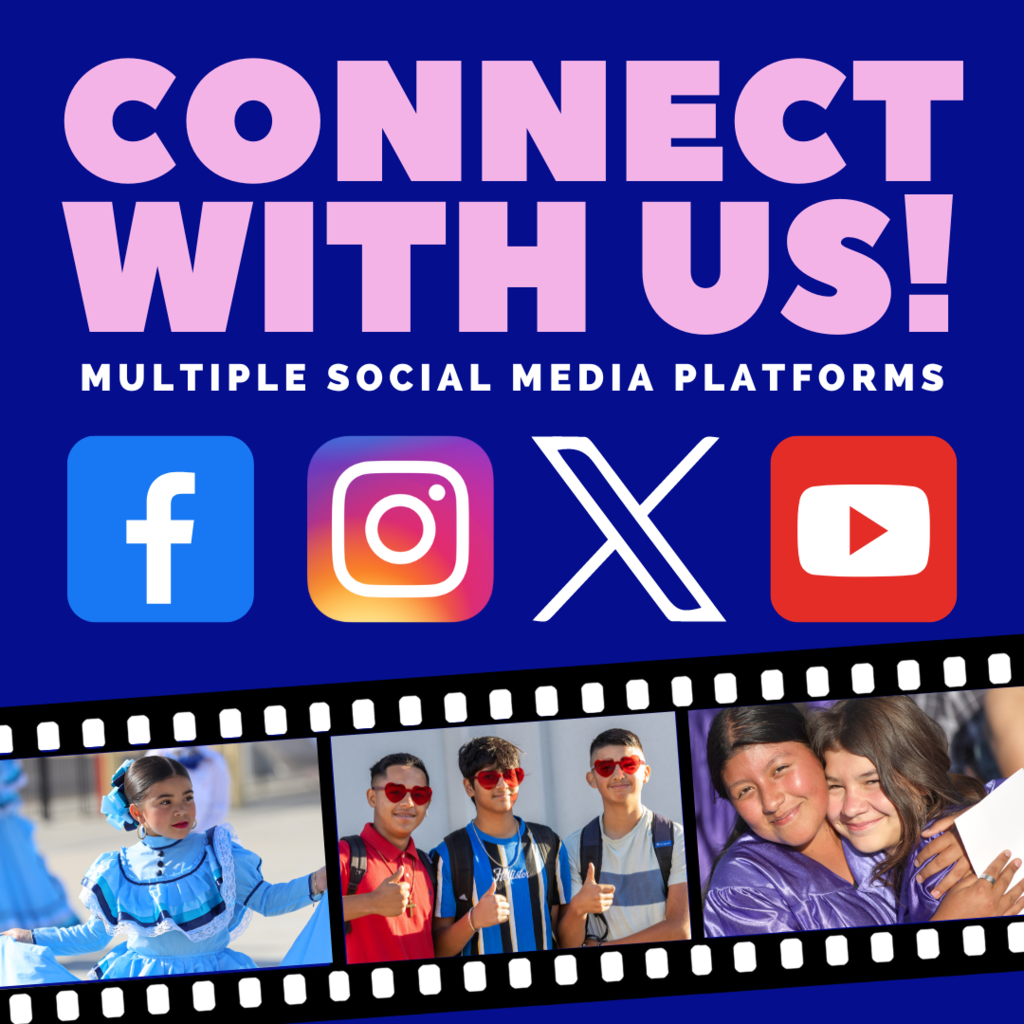 How exciting to see teachers in the #CeresInductionProgram spend a powerful morning with guest speaker Grace Dearborn and an energizing afternoon with their experienced mentor-teachers! The program supports new teachers on their path to becoming exemplary and highly effective educators. We hire and support the best because our students deserve the best! 🤩 More pics on our Facebook page. #TeamCUSD #TheCeresWay