Two of Santa's favorite things? Hot cocoa with candy canes and CUSD! St. Nick and friends dropped by Carroll Fowler Elementary just as students headed home with hot cocoa for the winter break. Not even the Grinch could resist this holiday cheer! 🎅☕️🥰 #CUSDspirit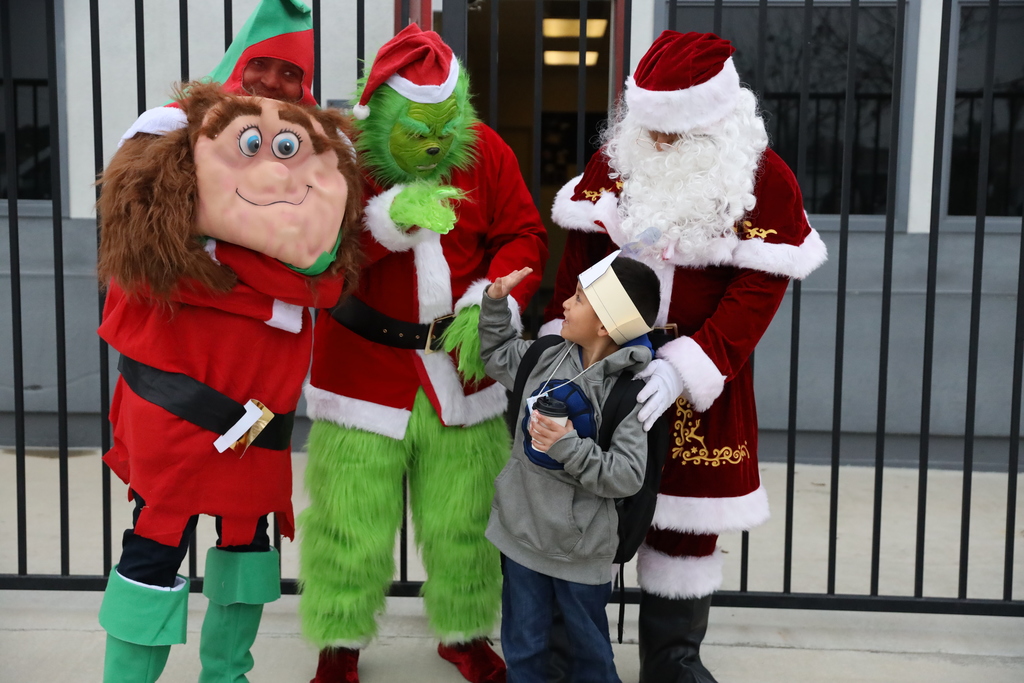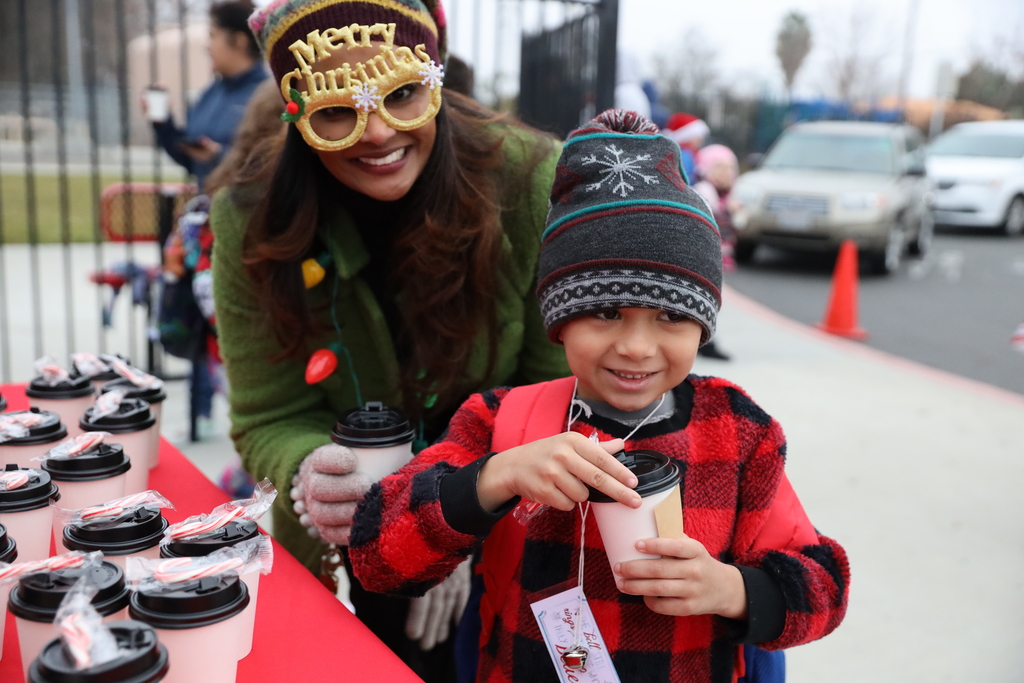 Do you want to be a teacher, or know someone who does? Save the date for an informational meeting with Teachers College of San Joaquin: 🗓️ Thursday, Jan. 26, 2023 ⏰ 5-6 p.m. 📍 Argus/Endeavor Multipurpose Room, 2555 Lawrence St., Ceres 💻 Register at
http://bit.ly/3OjbJYg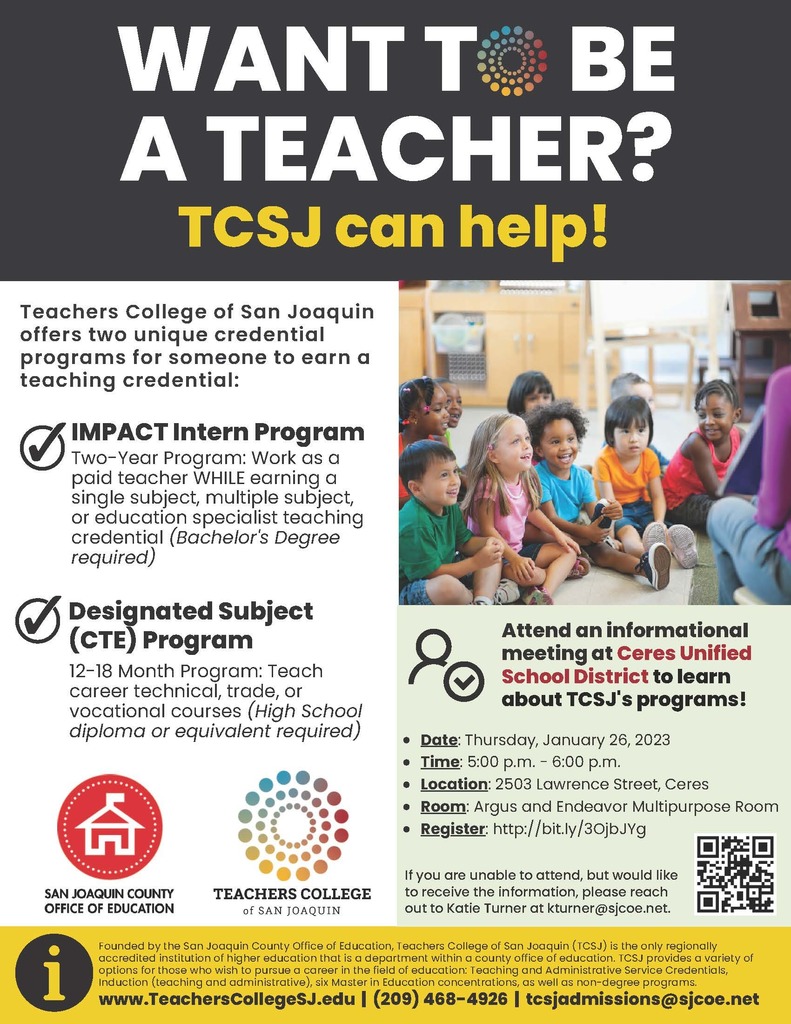 Westport Mustangs enjoyed visits from some very special guests when CHS leadership students came bearing gifts, and Ceres Police Department and Stanislaus County Sheriff's Office dropped in for cocoa (and stickers) with a cop! 🥰🎁☕️🚔 #MakingSpiritsBright #CeresLearns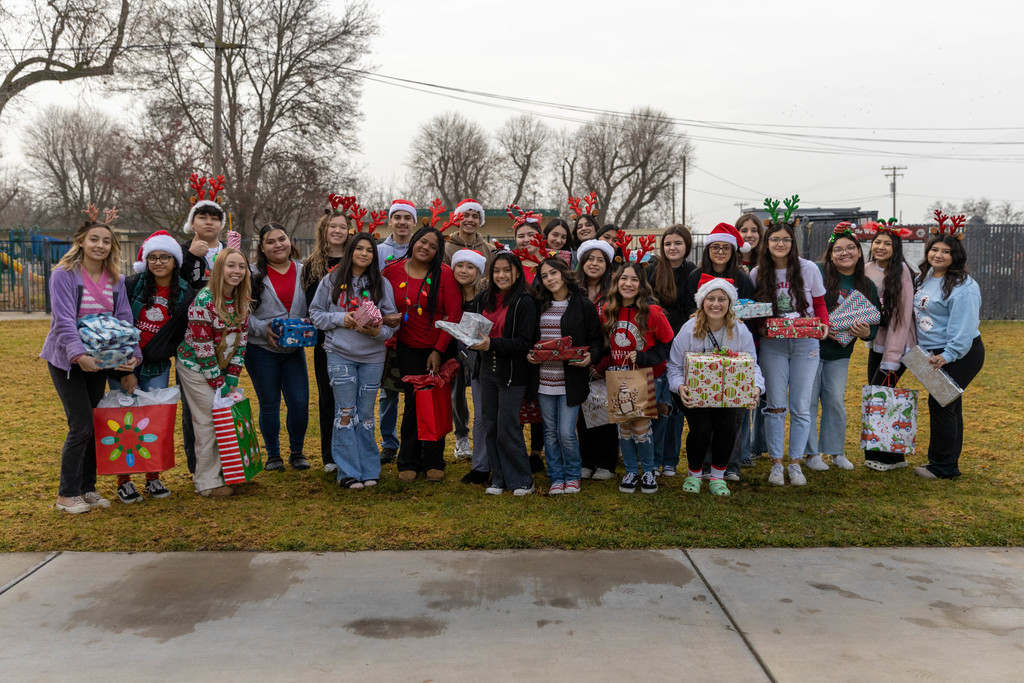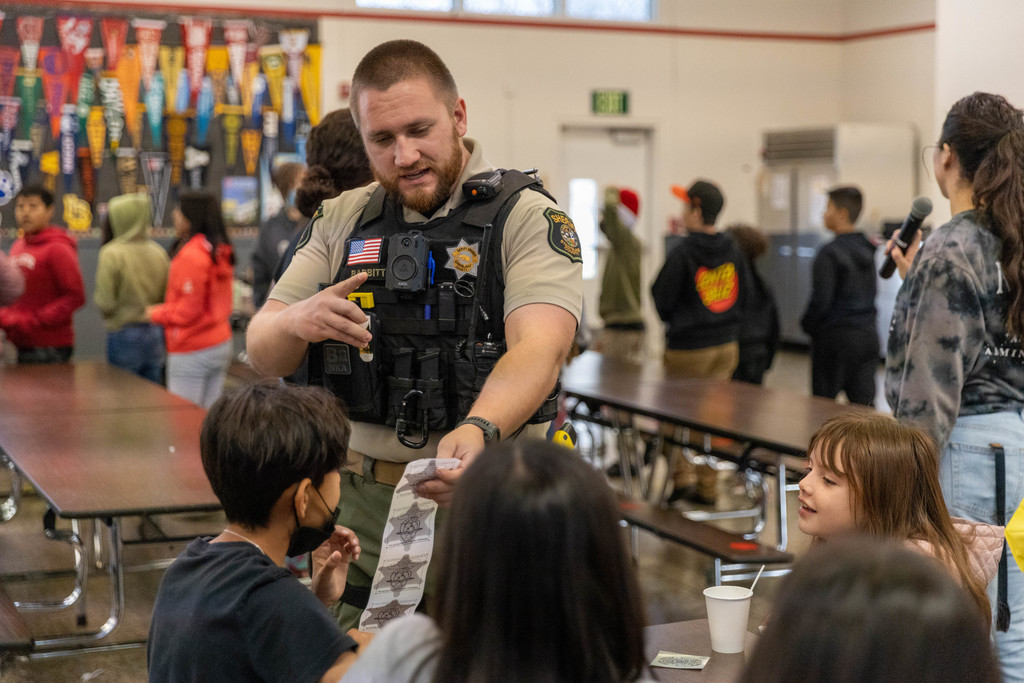 This just in … there has been an early sighting of none other than Santa Claus at Westport Elementary, where Preschool students were excited to hear that they are, in fact, all on the "Nice" list. There was no sign of Santa's sleigh, but Assistant Director of Transportation Andrew Lopshire was spotted in the area and we're confident Andrew will make sure the Jolly Old Elf gets safely to his next stop. 🎅🎄🎁🚍 See more photos on our social media pages. #CeresSleighs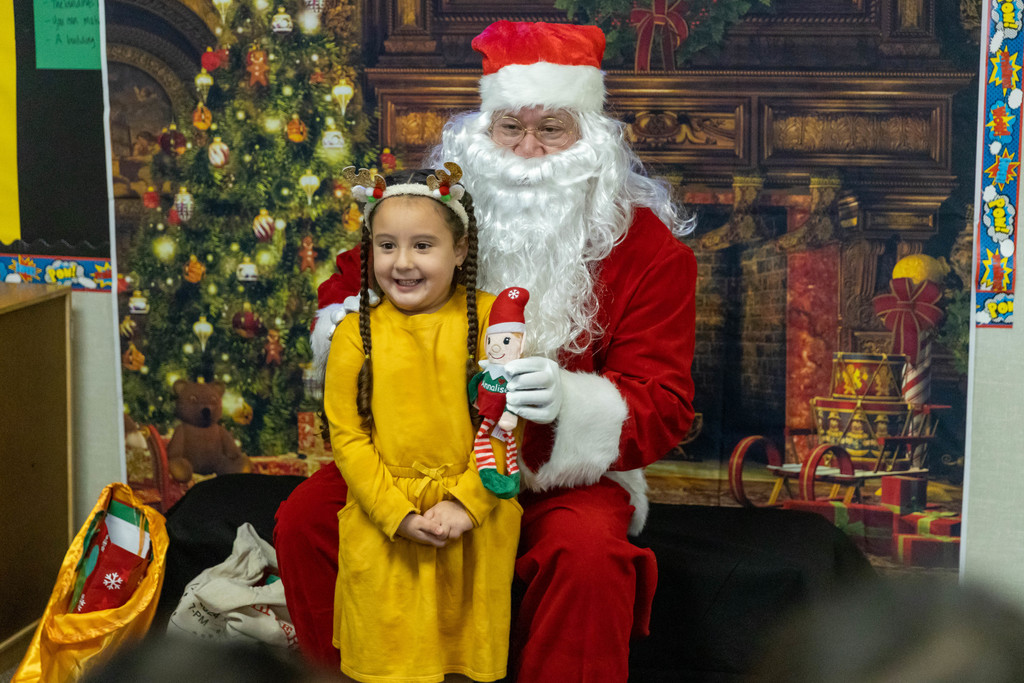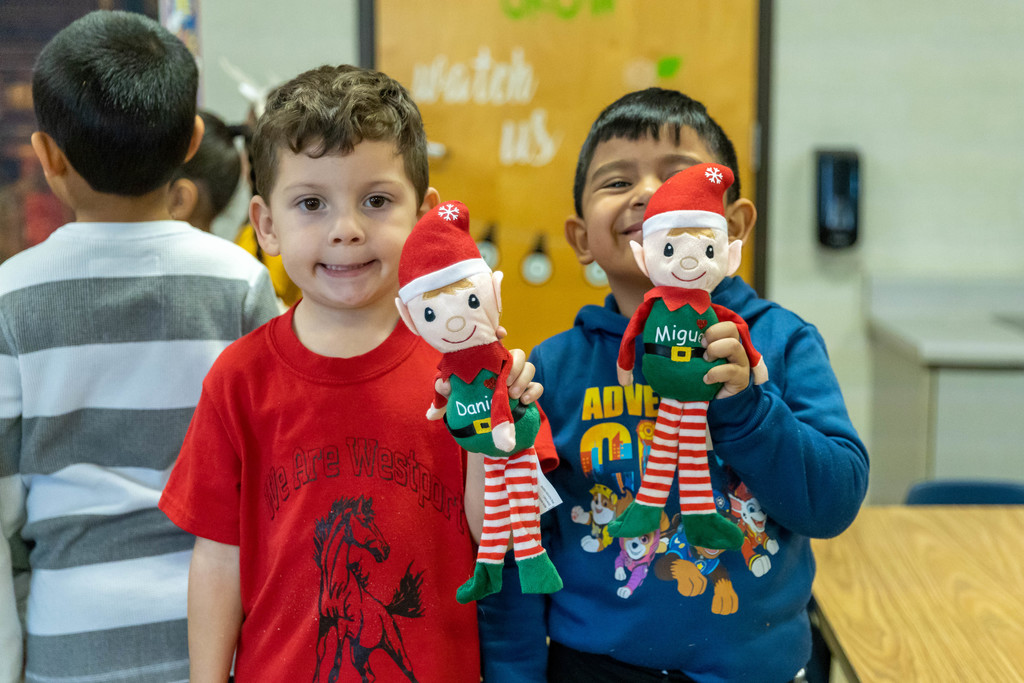 Leadership students and their peer buddies enjoying holiday crafts and quality time at Ceres High School. 🥰🐾 #CUSDfam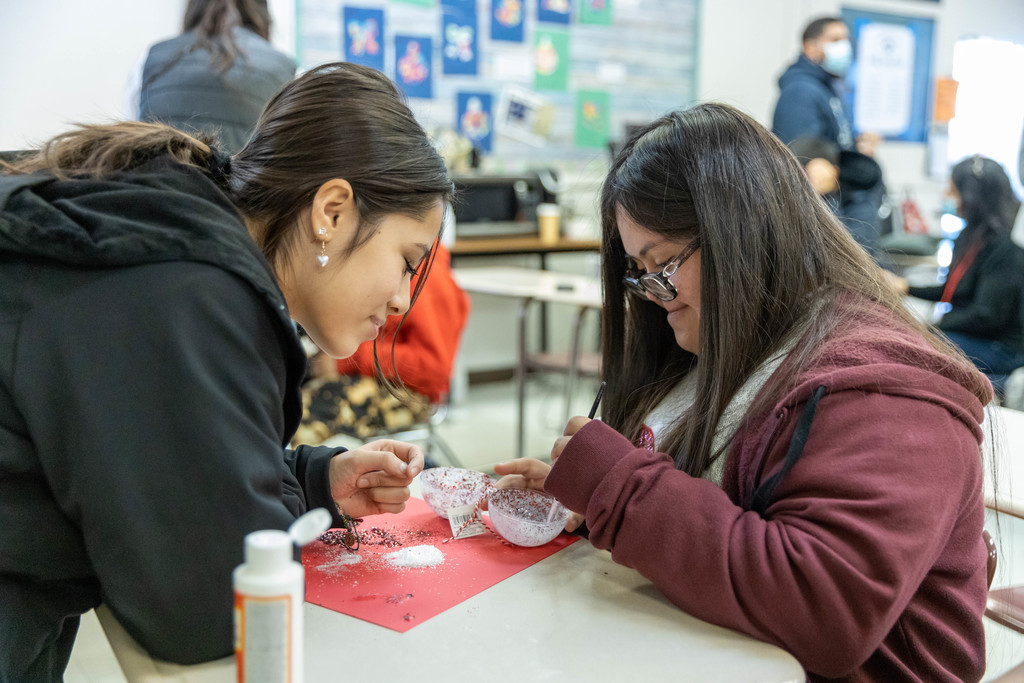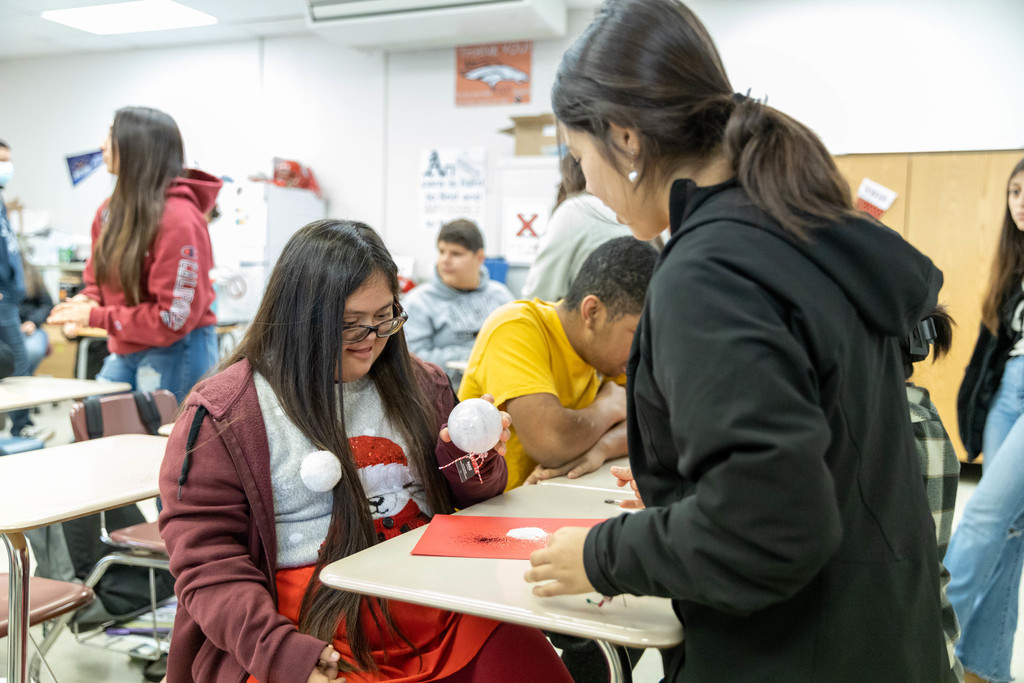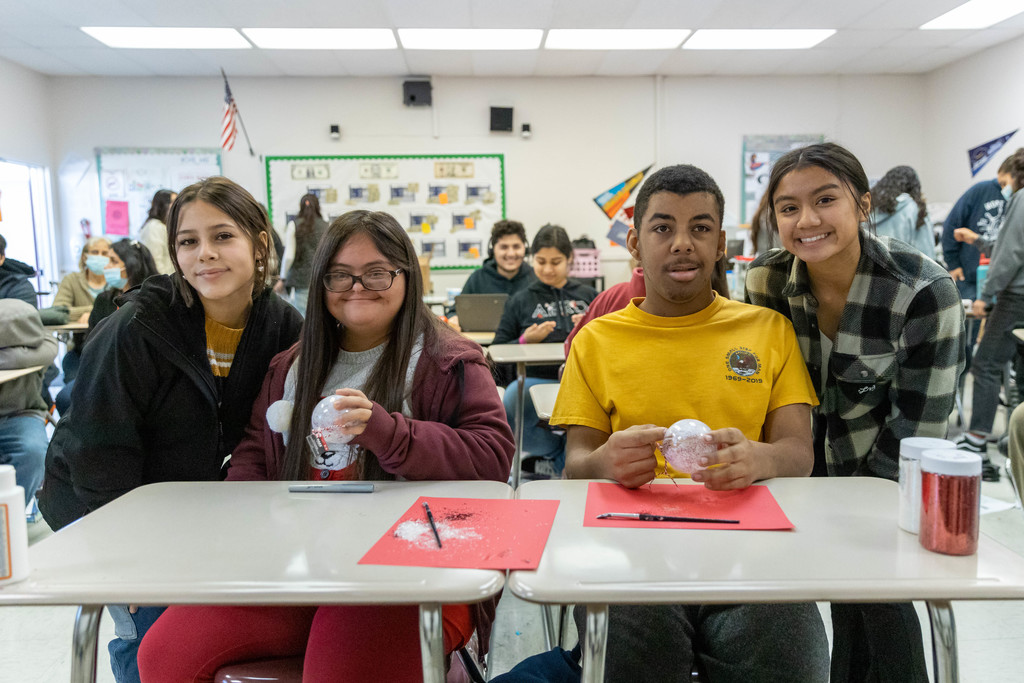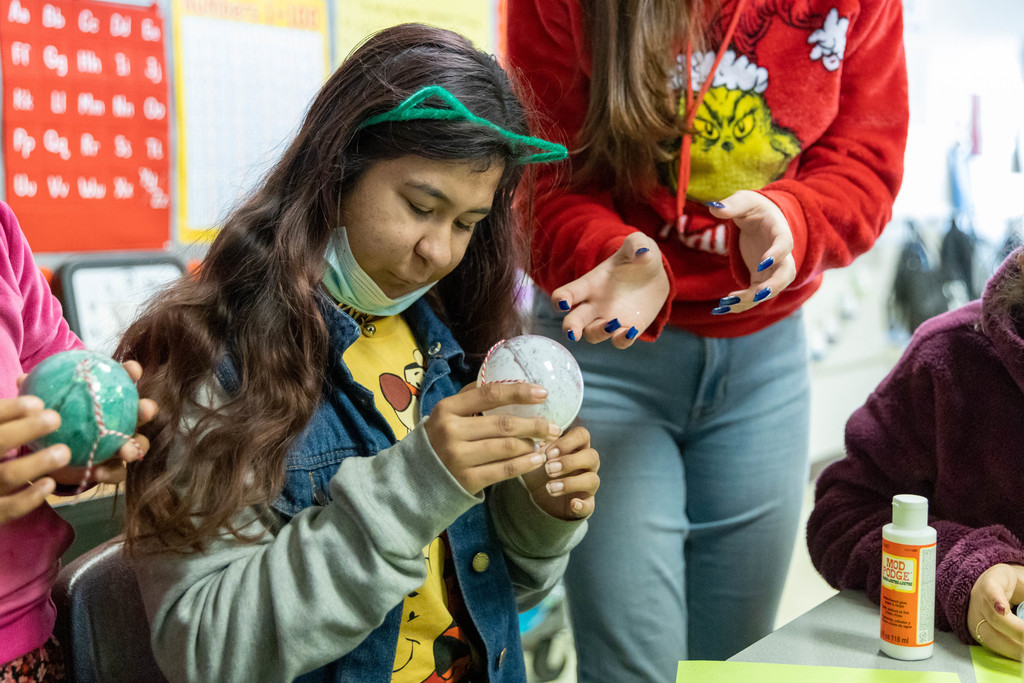 Congratulations to CUSD and CUTA negotiating teams who have reached a tentative agreement for 2022-2025. Both teams have worked to build constructive relationships that support learning. #CeresUnified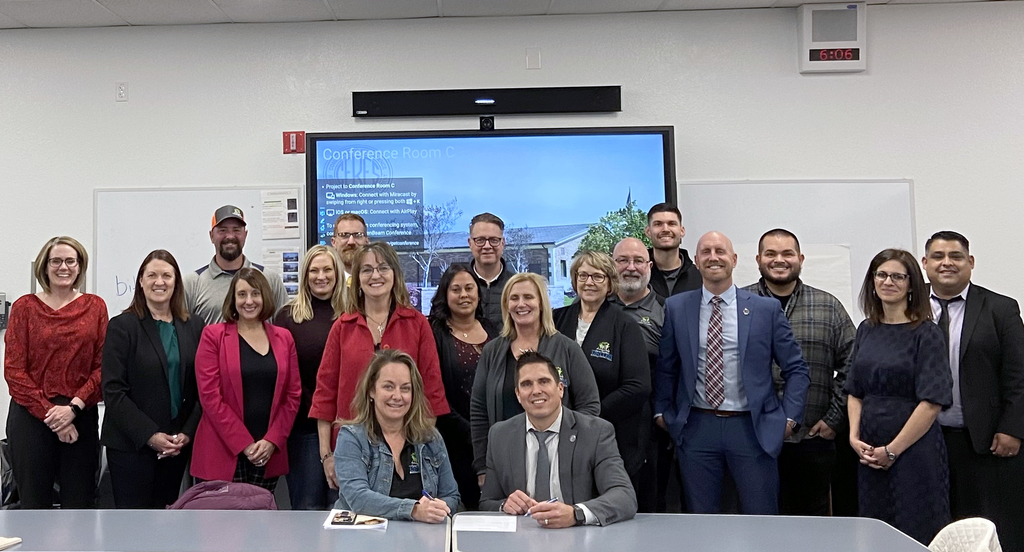 All schools in the Ceres Unified School District will observe Winter Break from Thursday, Dec. 22 through Monday, Jan. 9. Students will return on Tuesday, Jan. 10. ⛄️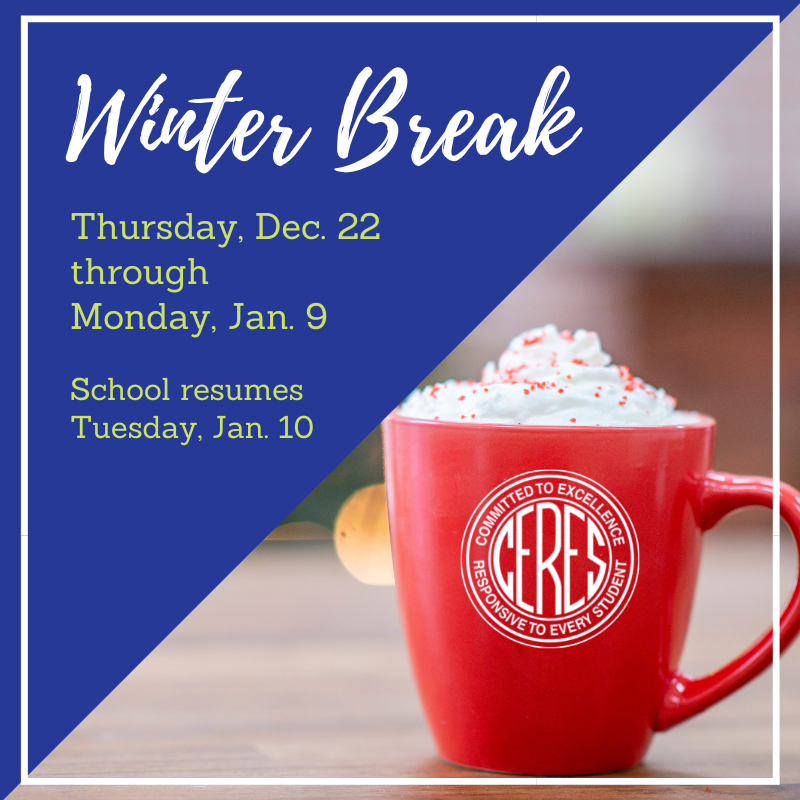 At Carroll Fowler Elementary, a celebration was held for students in the after-school program who completed Language Masters lessons led by CSU Stanislaus students. Assistant Principal Rosio Valenzuela leads a college class on #BilingualEducation that brought together the aspiring educators with K-6 Eagles. Way to go! 👊🦅 #Collaboration #CeresLearns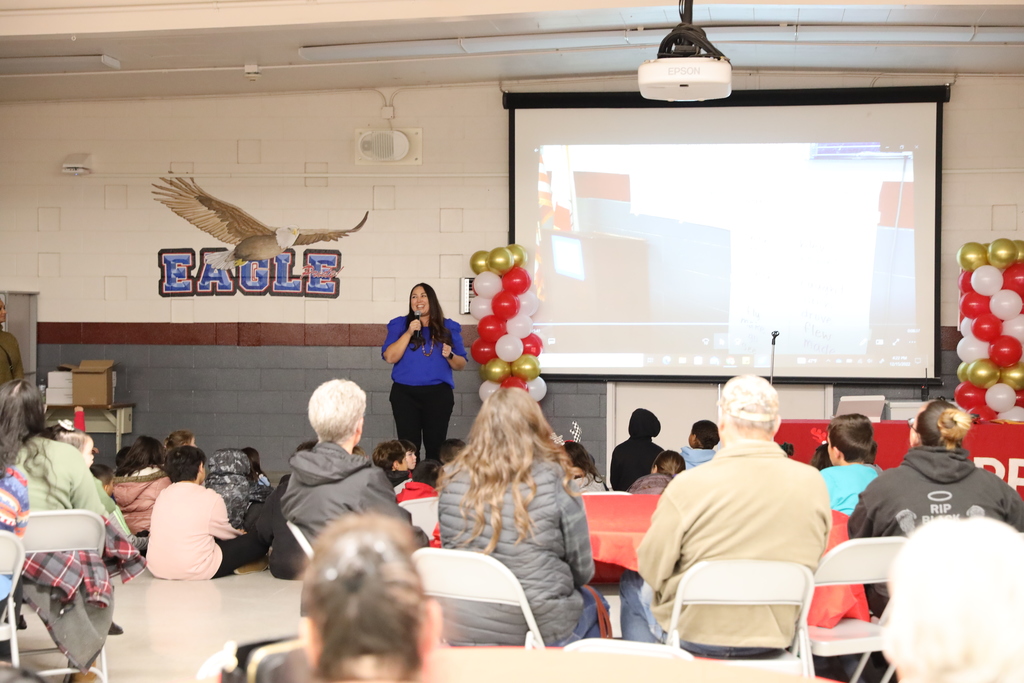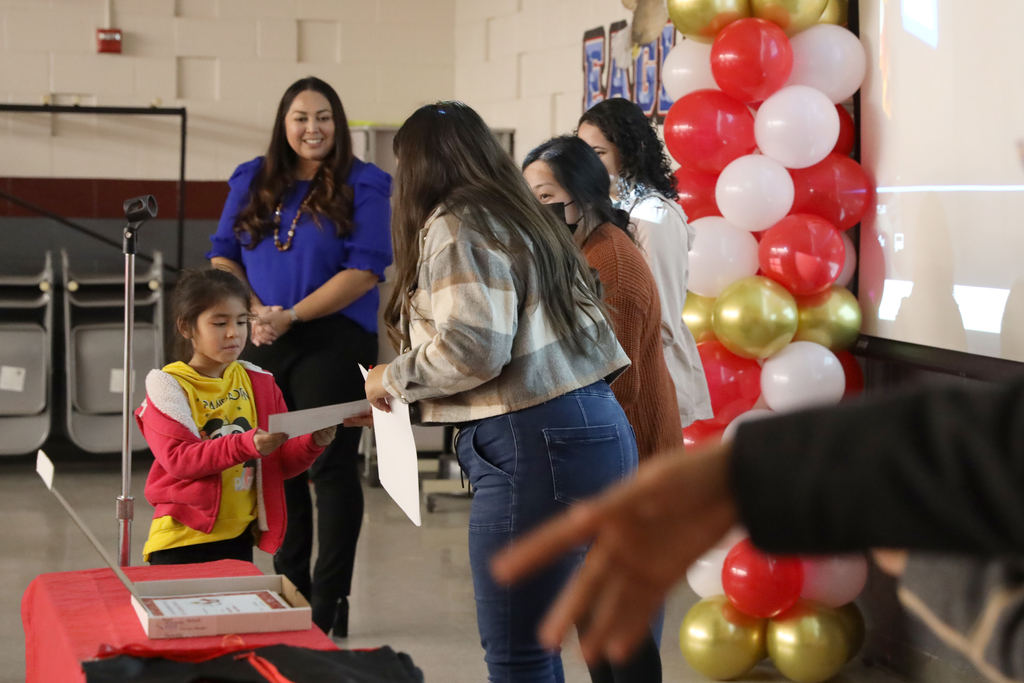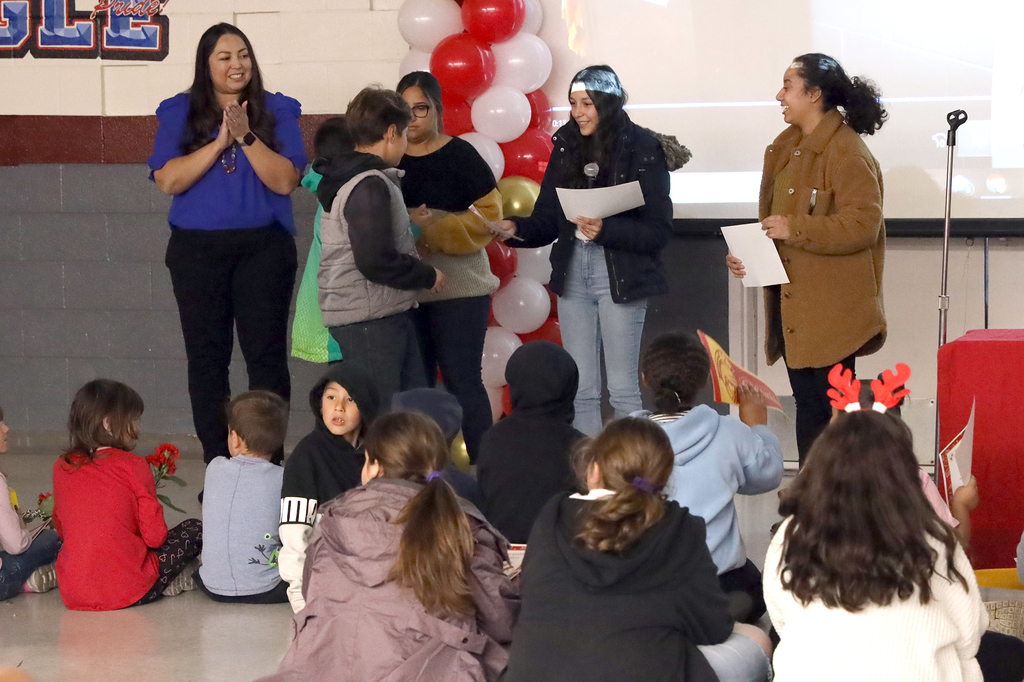 How do you generate excitement about fractions, ratios, formulas and other Math functions? At Ceres High School, Math teachers Ms. Puett and Mr. Khan started a cooking club! The response has been phenomenal as students not only prepare tasty eats, but turn up the heat on their mathematical ability ... converting measurements, scaling recipes, and more. On today's menu? Potstickers!🧑‍🍳🍴 #BulldogsCook #ActiveLearning #CeresLearns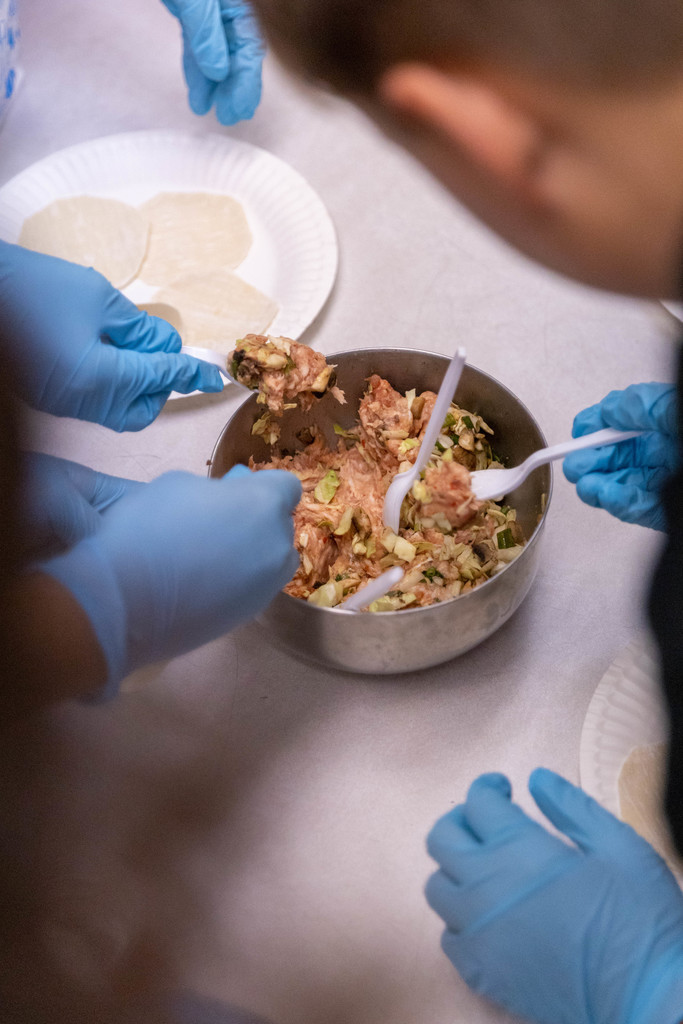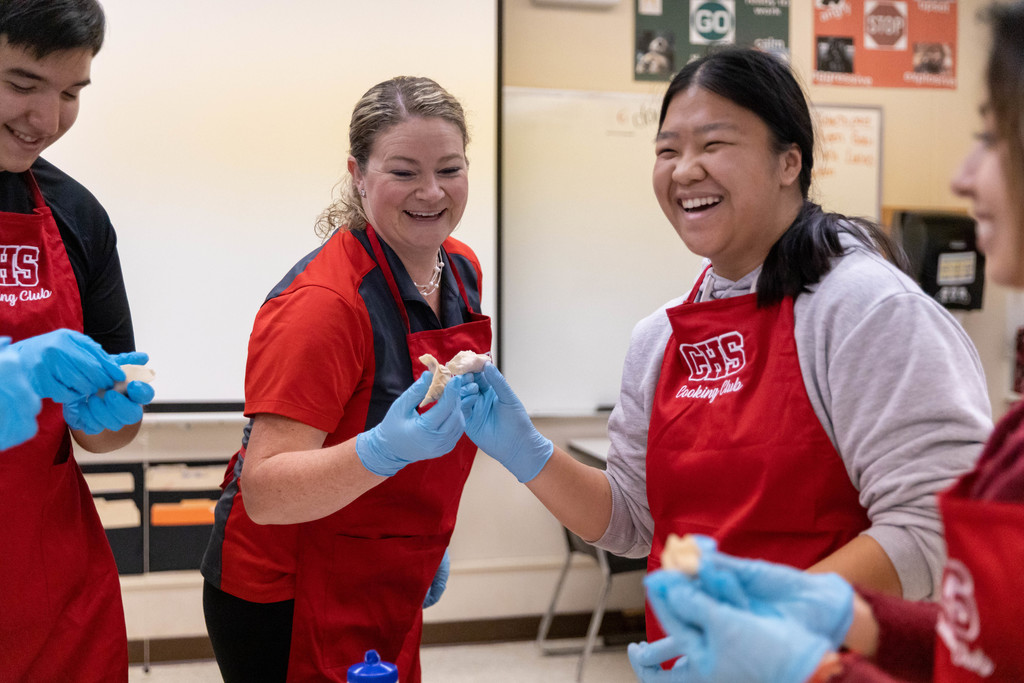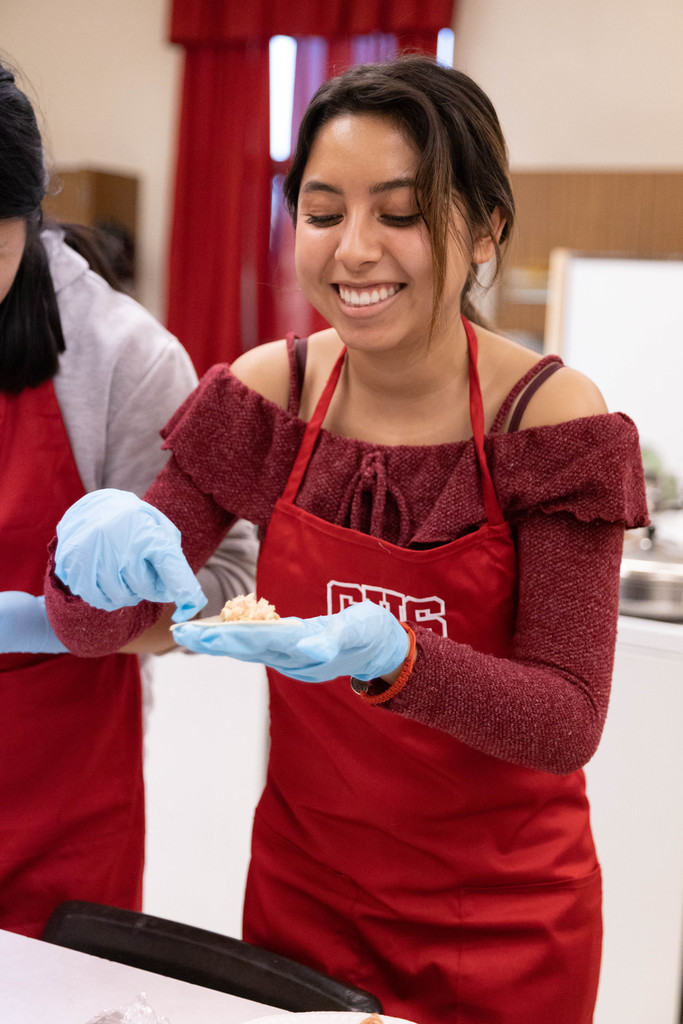 If you're happy and you know it, work with us! CUSD is hiring Bus Operators and Dispatchers to keep students moving toward their dreams, one bus ride at a time. 🚍 Often, a bus driver's face is the first one students see each day. Your friendly smile can be the difference between a tough day and a great one! 🌞 Please visit
https://www.edjoin.org/ceresk12
to find out how you can become part of #TeamCUSD. Need training? Ceres Adult School offers #SchoolBusDriverTraining. Find out more at
https://adulted.ceres.k12.ca.us/
. #BestJobEver #CeresLearns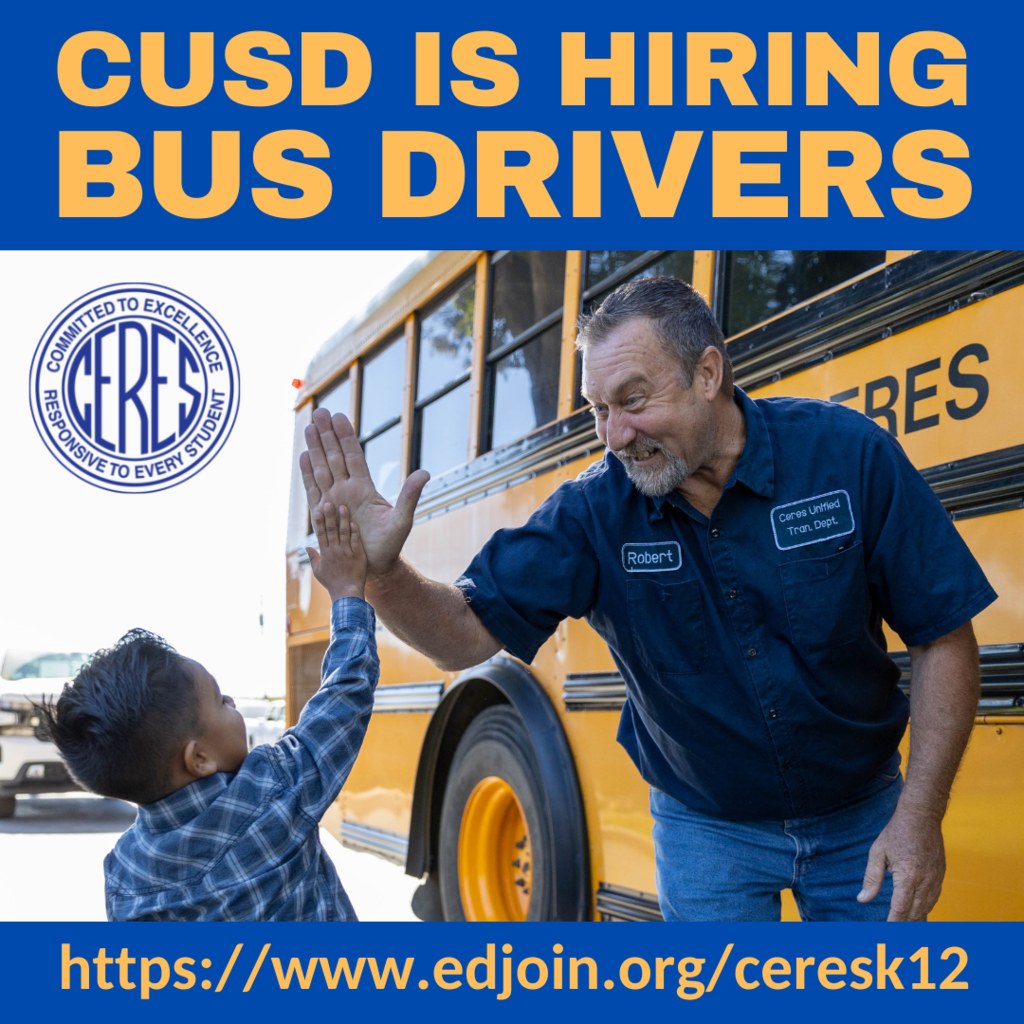 Congratulations to new Trustees Cynthia Ruiz and Dave McConnell, and newly re-elected Trustees Valli Wigt and Lourdes Perez, who took the Oath of Office at Thursday's Board meeting! Today, Trustees Ruiz and McConnell participated in training to learn about CUSD's Educational Services, Personnel Services, Business Services and Student Support Services divisions. #LifelongLearners #SchoolGovernance #TeamCUSD #CeresLearns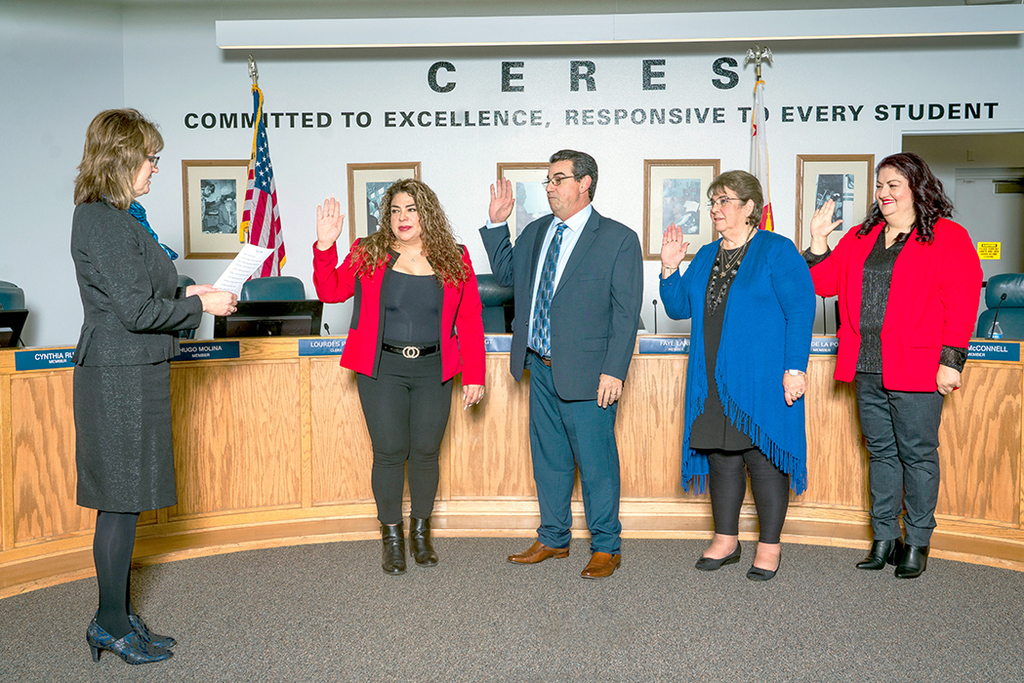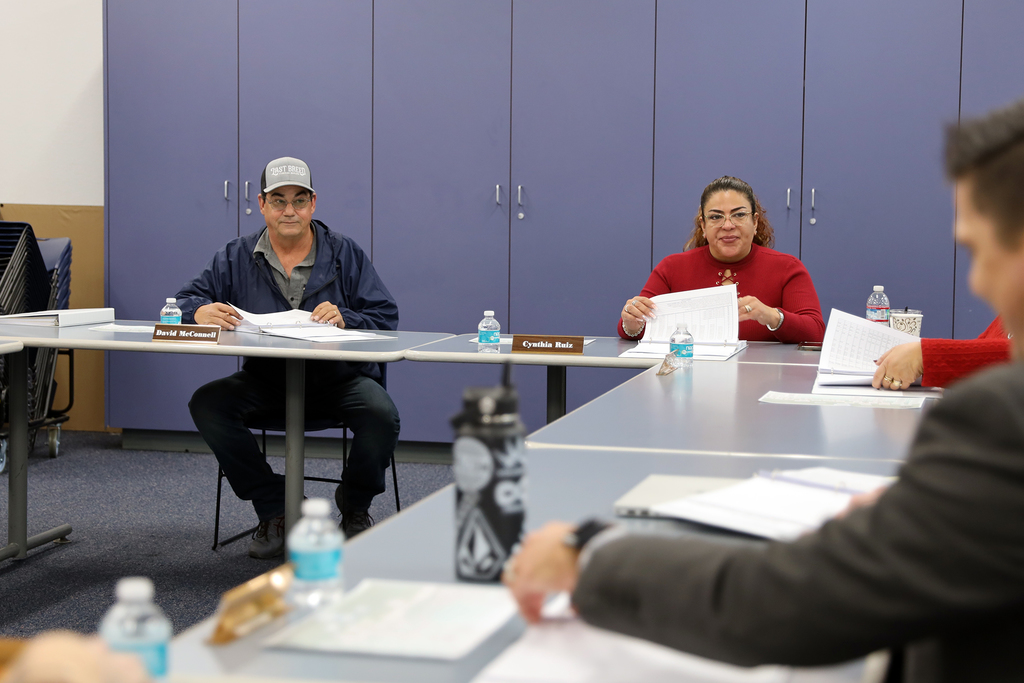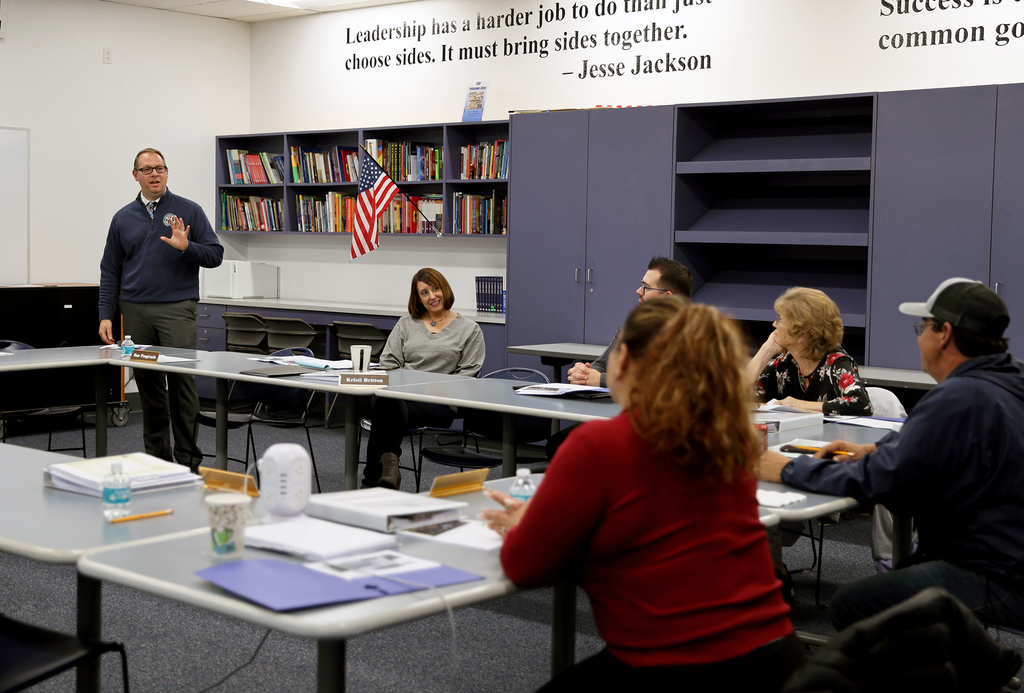 Tigers from Cesar Chavez Junior High took to the road for an elementary music tour! Band and choir students visited Lucas Elementary DLA, La Rosa, Sam Vaughn and Walter White Elementary to help build excitement for continuing music education. 🎵🎷🎤🐅 #CeresLearns #MusicInSchools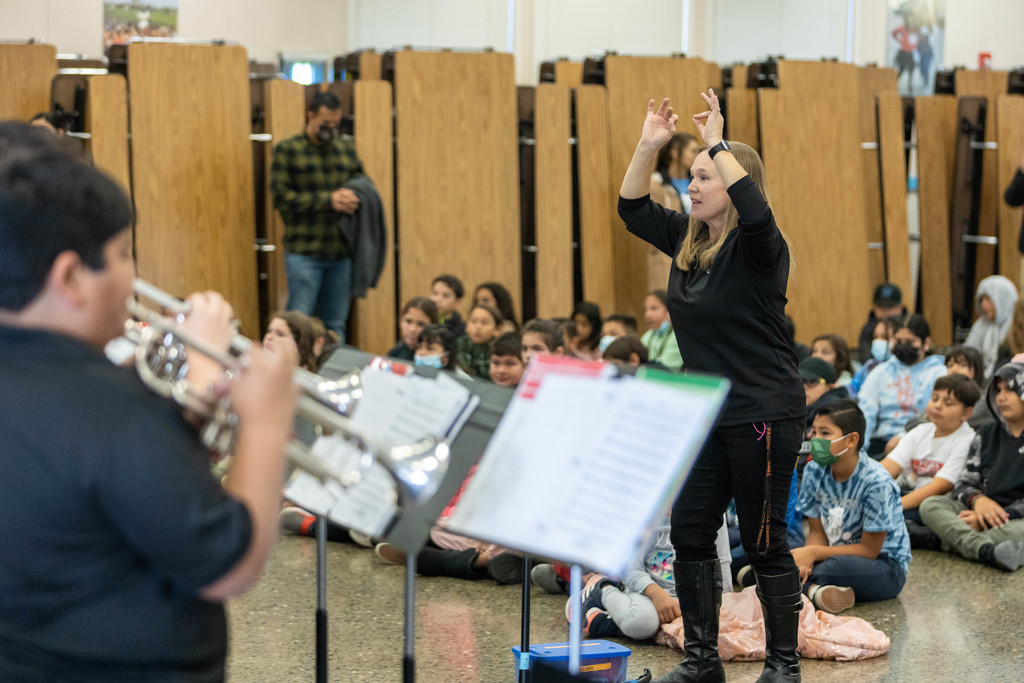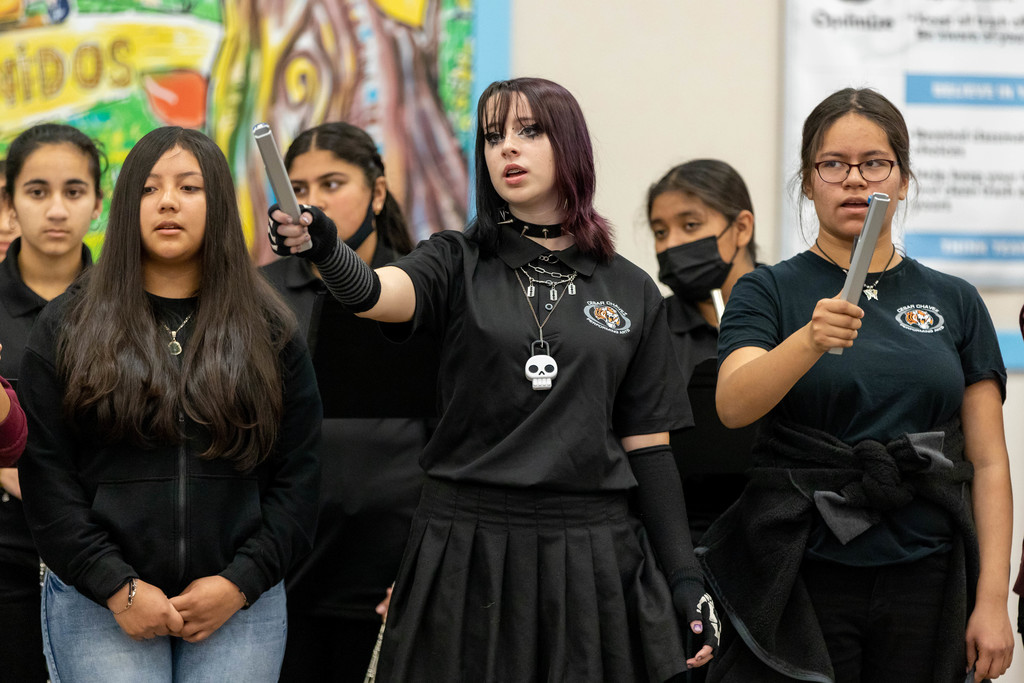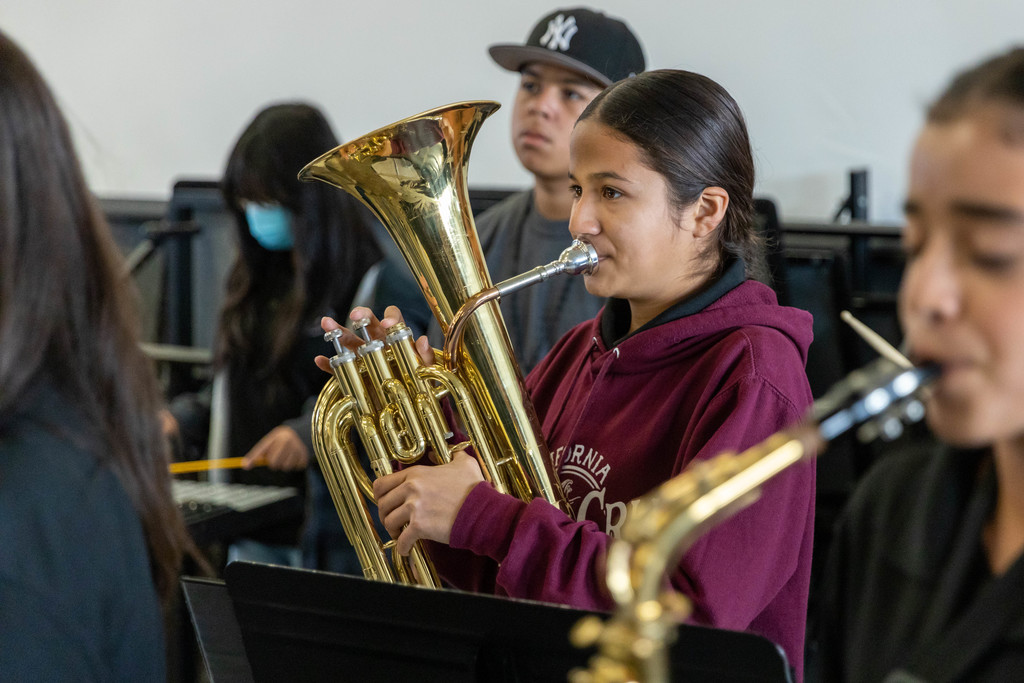 Today, Ceres Police Department received a call regarding a possible intruder outside Central Valley High School. The school was placed on lockdown, law enforcement immediately responded and the individual was detained. Students and staff are safe. An investigation has revealed that there was no threat to the school. Again, students and staff are safe and there is no threat to the school.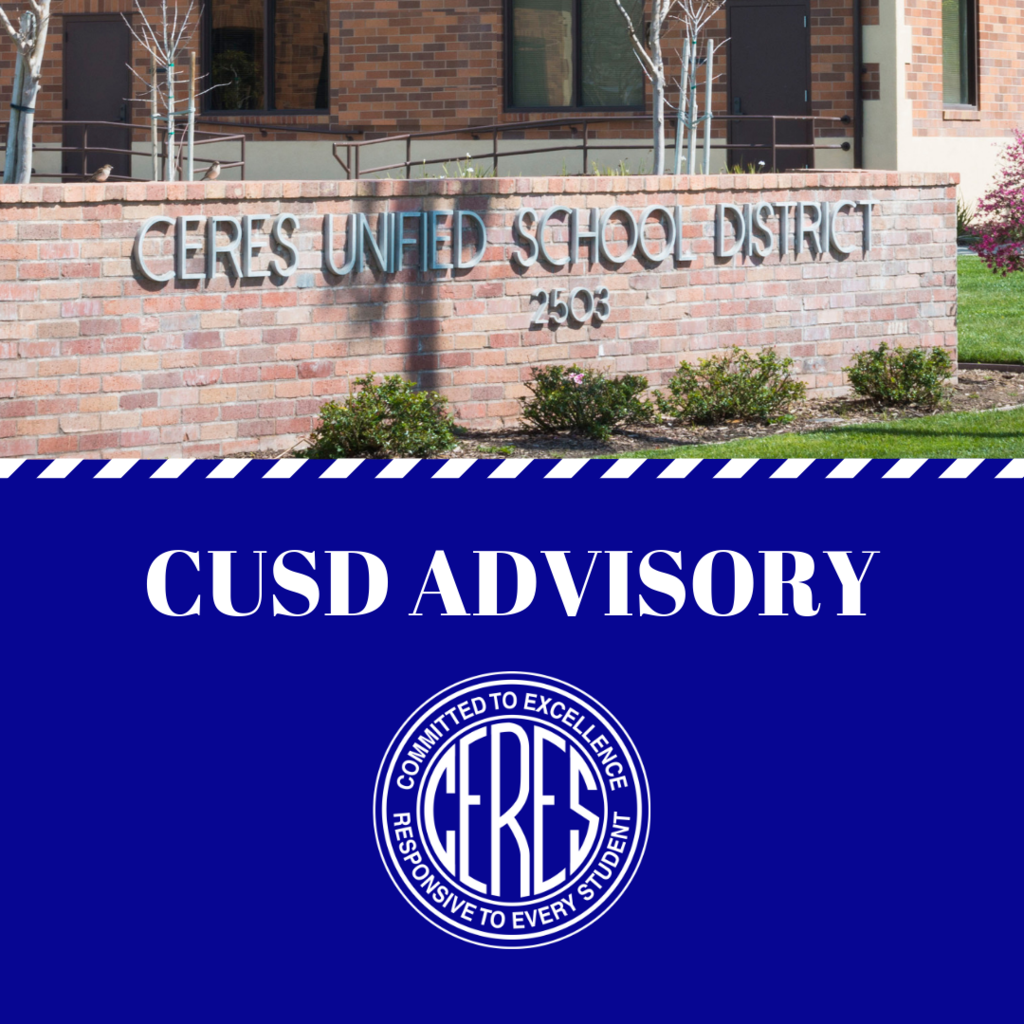 Santa came early at South Modesto Business United's 13th Annual Christmas #Posada, bringing free hot chocolate, tamales, pan dulce, pictures with Santa, food baskets, and gifts for children. We 👀 familiar faces including Adkison and Walter White Elementary students, Superintendent Denise Wickham, and County Supervisor Channce Condit. 👋☕️🎅🎁 CUSD Trustee Cynthia Ruiz is a longtime supporter of this nonprofit organization focused on community improvement. Thank you, Trustee Ruiz, S.M.B.U., and event sponsors! #OurCeresCommunity #CeresLearns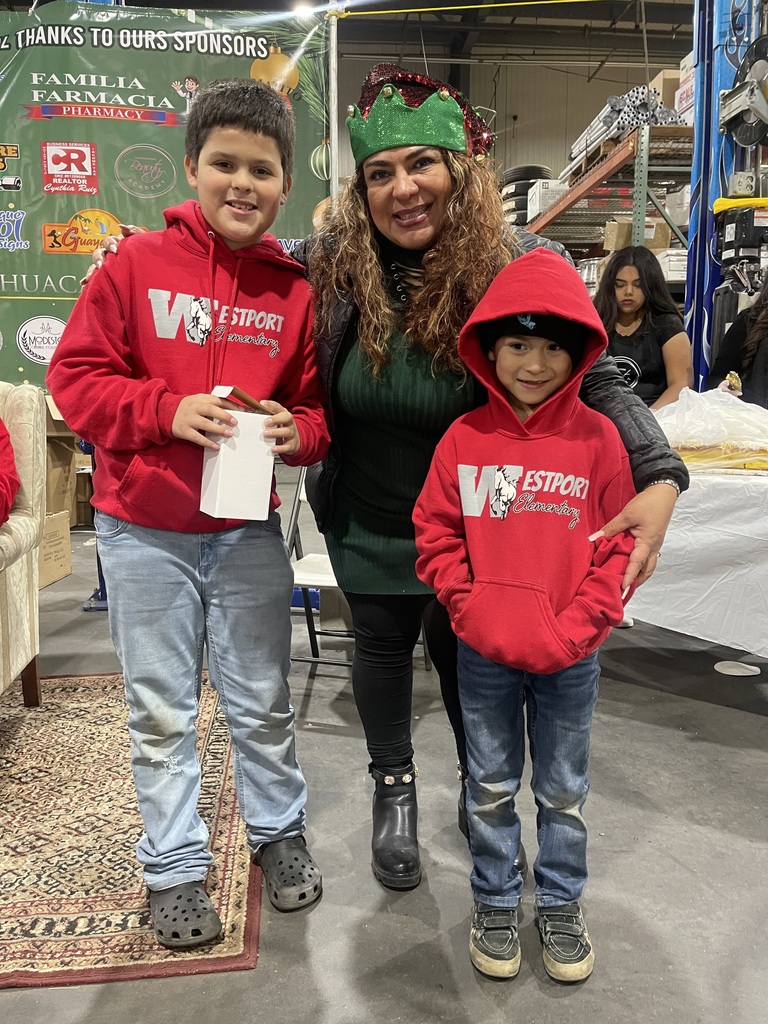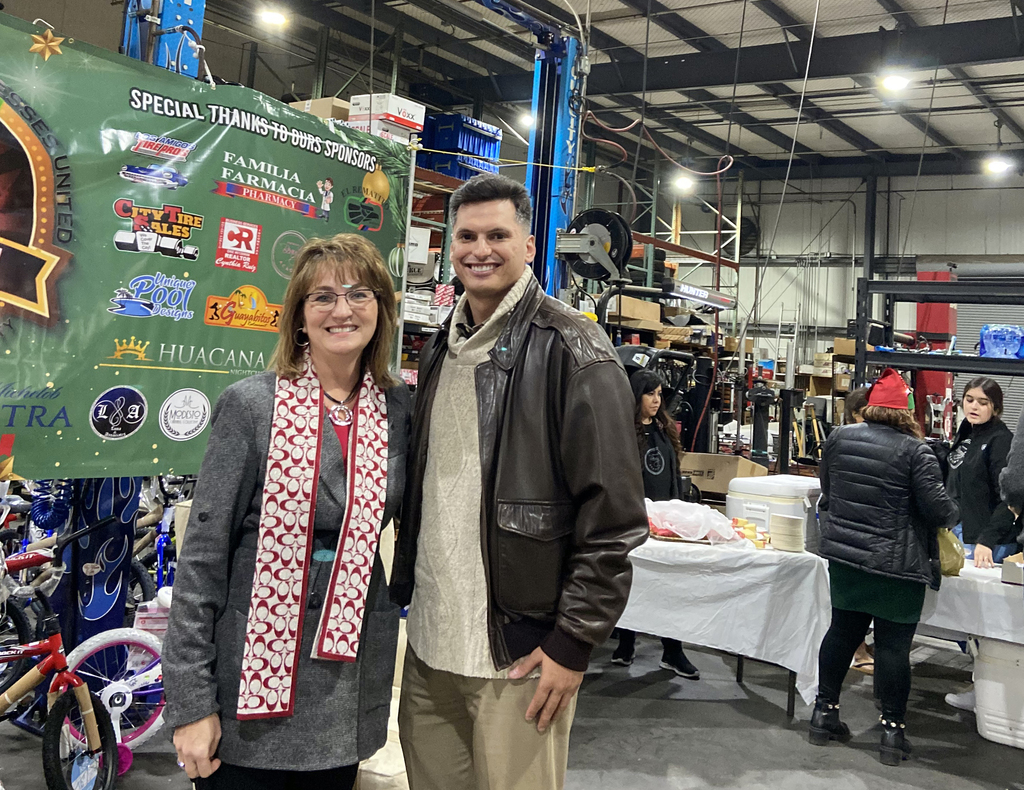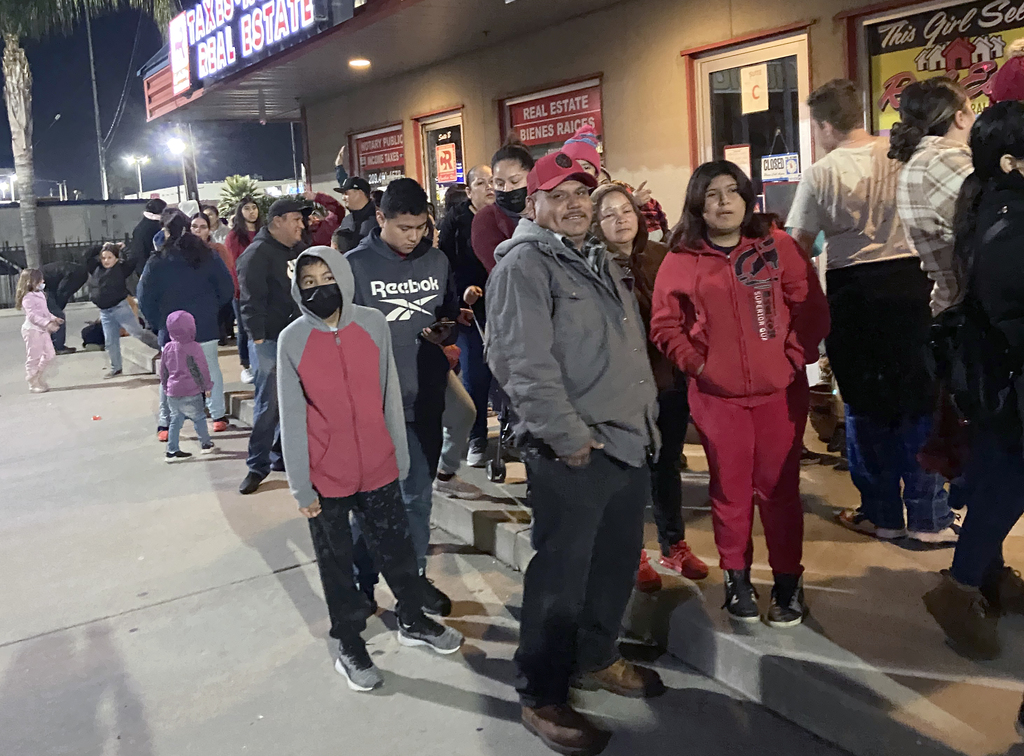 Another outstanding turnout at our #TownHall meeting on #Cyberbullying and Social Media Use. Thank you to everyone who had a part in discussing this important topic – CUSD families, staff, and community partners. #CeresLearns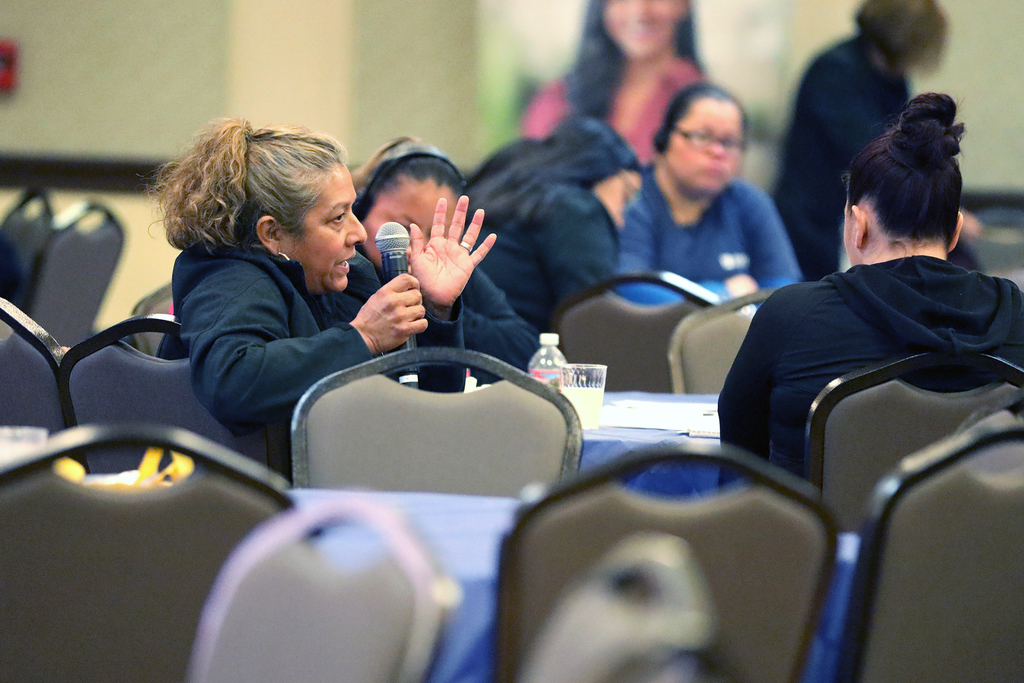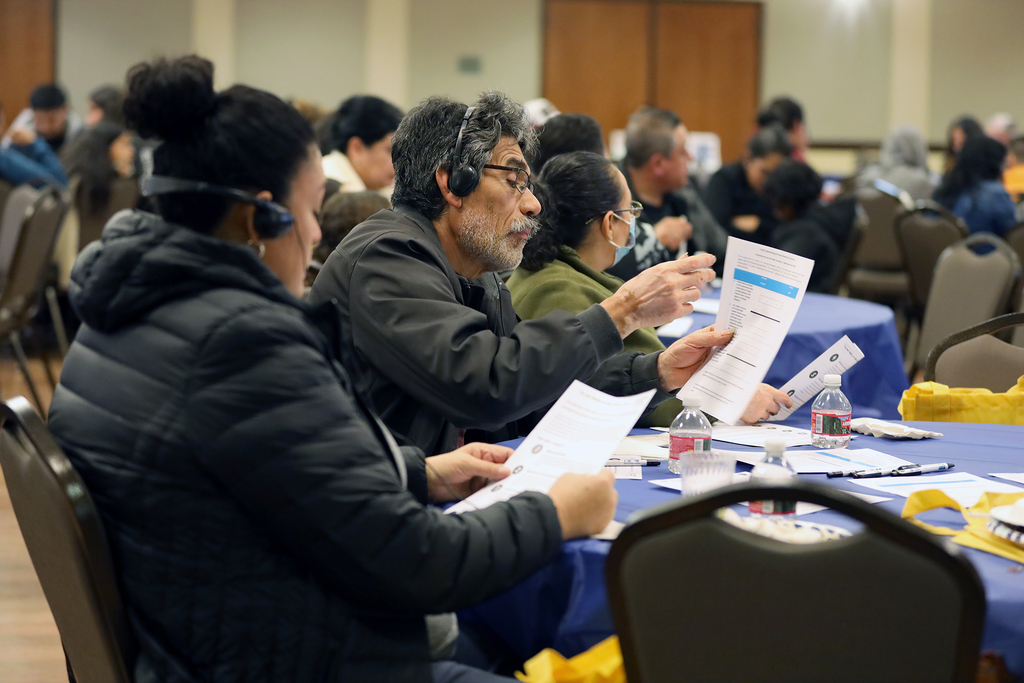 What a pleasure to welcome the Principal and Executive Director of Kyoto Gakuen High School! Their visit is part of a beloved tradition that brings students all the way from Japan to Ceres High School for a cultural exchange. 🥰 #HonoraryBulldogs #CUSDfam #CeresLearns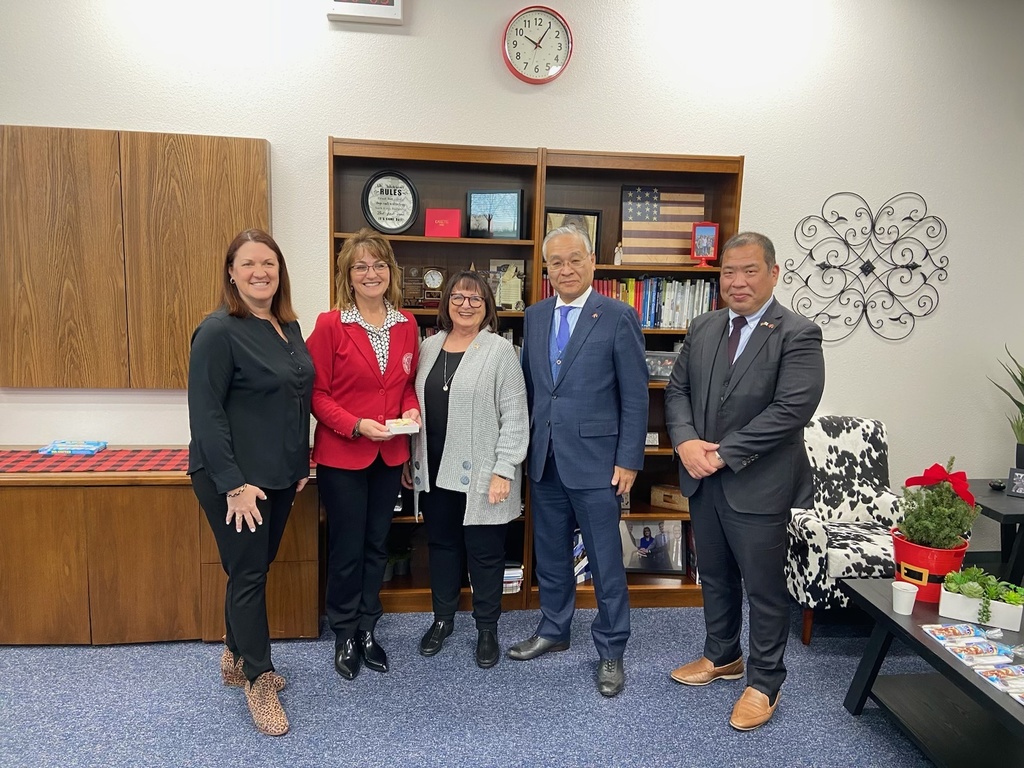 Santa's Special Saturday is coming to Central Valley High School, offering sensory activities, quiet music and more geared toward K-6 students with special needs. To RSVP for this student-led event, please visit gg.gg/holidayevent2022. 🎅 #CeresLearns #CUSDStudentsMakingaDifference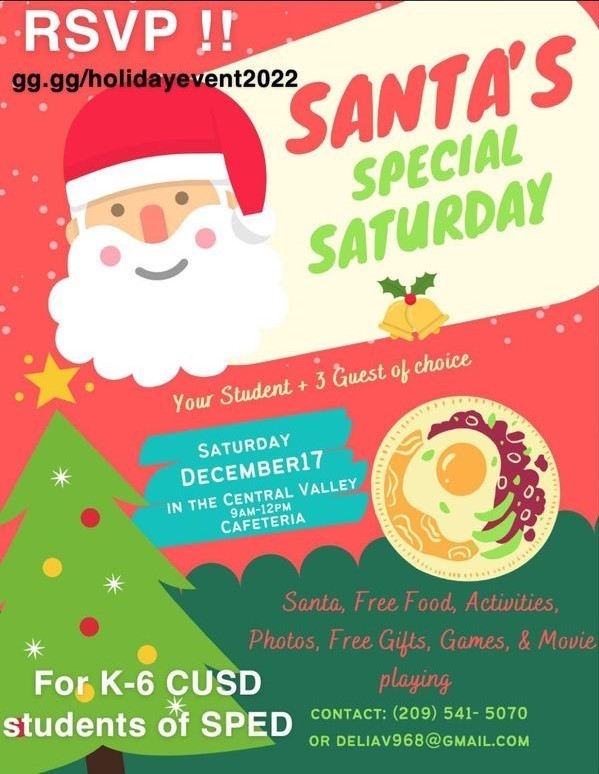 At the California School Boards Association Annual Education Conference, all 7 CUSD Trustees are taking part in professional development for effective #SchoolGovernance to ensure all students achieve. #CommittedToExcellence #CeresLearns #AEC2022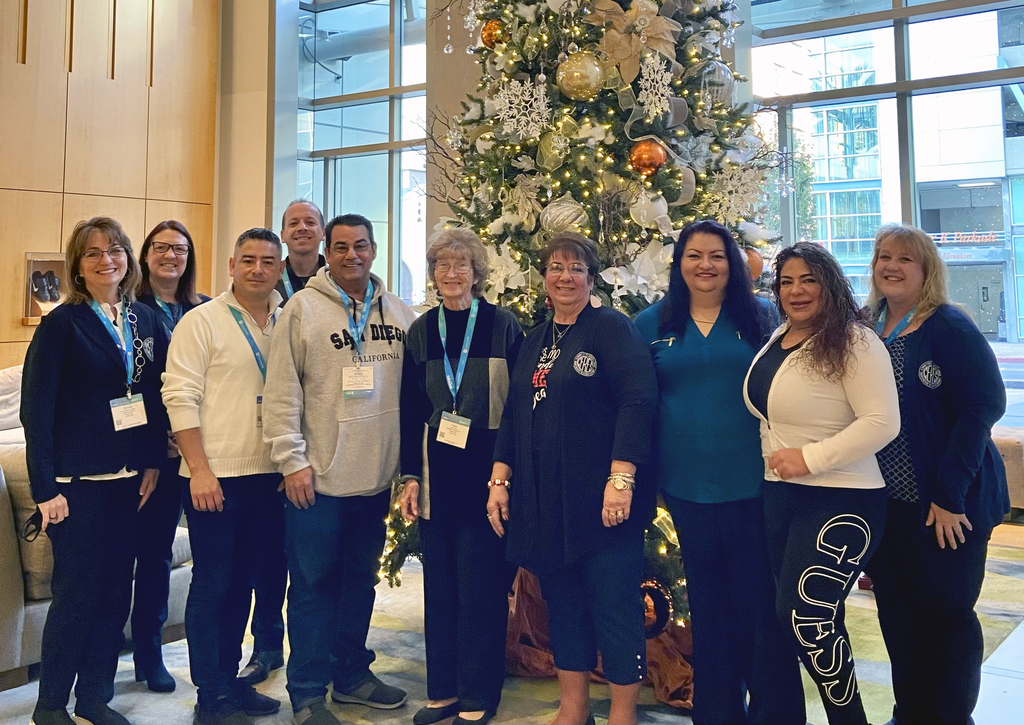 Mark your calendar for the second in a series of CUSD Town Hall Meetings! Cyberbullying & Social Media Use Tuesday, Dec. 6 5:30-7:00 p.m. Ceres Community Center, 2701 4th St., Ceres (new location) Dinner provided and free childcare by reservation at (209) 556-1559.