Updating Aging Classrooms, Labs and School Facilities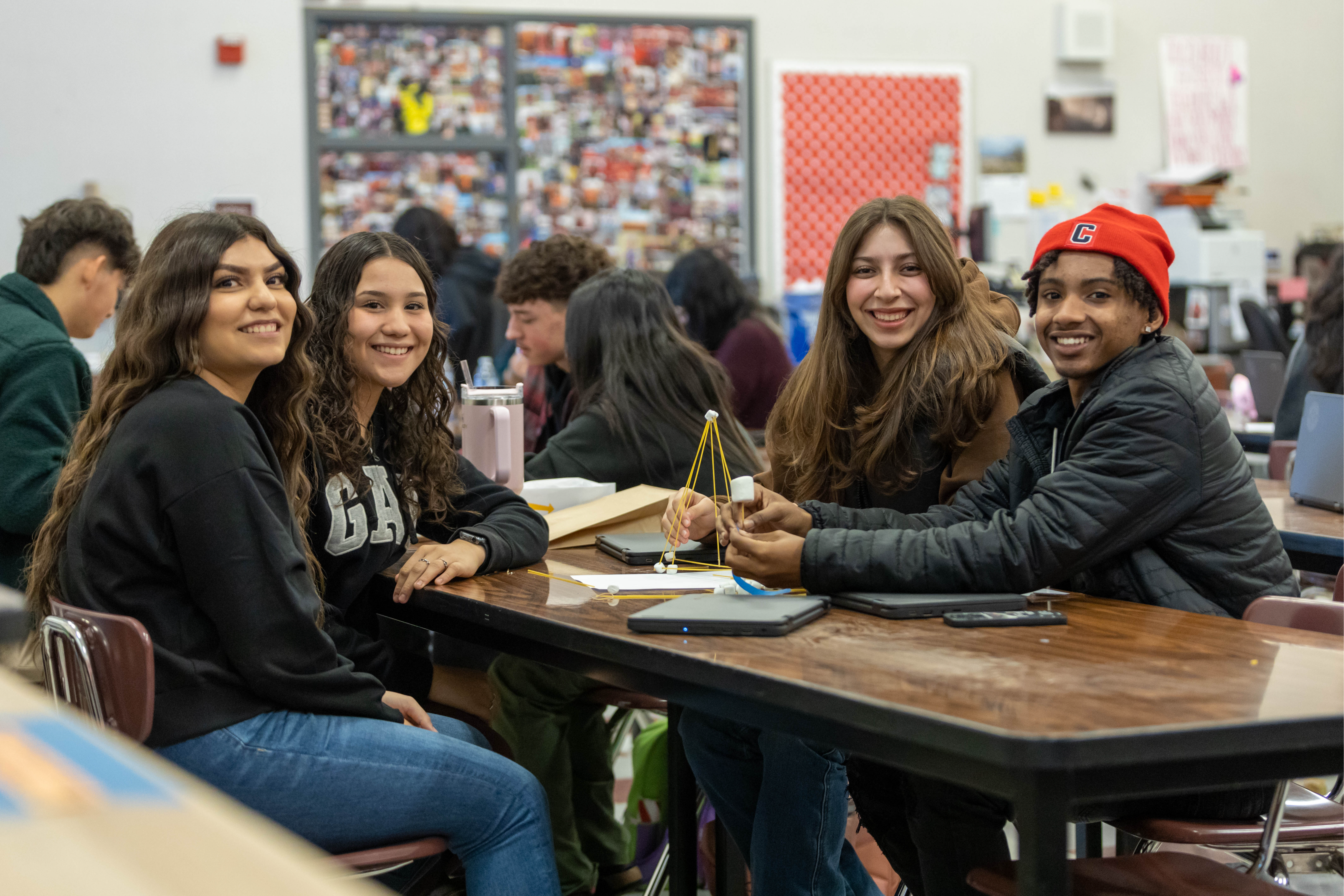 To learn more about steps CUSD is taking to plan for the future of our local schools please take a look at the links below.
Ceres Unified School District (CUSD) aims to provide a safe learning environment that supports high quality education for the 14,000 students who attend our schools each day. CUSD's 20 neighborhood schools include an award-winning K-8 leadership magnet school, two dual-language academies and charter school options.
Ceres students achieve at high levels
CUSD's graduation rate is among is among the best in Stanislaus County and well above the state average. In 2021, U.S. News & World Report ranked three CUSD high schools among the best in the greater Modesto area, reflecting the district's focus on ensuring students graduate prepared for college and careers.
Facilities Master Plan identifies needed improvements
While CUSD teachers provide a high-quality education, school facilities are aging and in need of repair. Recently, CUSD partnered with architects and school construction experts to assess the condition of classrooms and science labs in the District, identify specific needed facility repairs and upgrades and to prioritize improvements based on urgency and importance.
In total, the Facilities Master Plan identifies over $155 million of needed repairs and improvements across every school site. The identified upgrades and repairs would help prepare students for college and the workforce and ensure that all CUSD students have access to safe and modern classrooms, labs and educational facilities equal to what other students in Stanislaus County already have.
Upgrades needed to local school facilities
Identified needs and improvements across all of our campuses include:
Improving campus safety and security

Replacing aging and leaking roofs

Updating classrooms, classroom technology, and equipment to meet current educational standards

Replacing unreliable heating and cooling systems, plumbing, and electrical and upgrading student bathrooms

Replacing outdated, aging, and deteriorating temporary classrooms
Because the State does not provide complete or reliable funding for facilities, schools cannot maintain safe learning environments that meet current instructional standards without a local funding source. In order to complete identified repairs and improvements across all school sites, the CUSD Board of Trustees is considering placing a local bond measure on the ballot next year for local voters to consider. While no final decision has been made, a potential measure is estimated to cost $60 per each $100,000 of a property's assessed (not market) value per year.