Research is clear that regular school attendance helps students achieve lifelong success and wellbeing. To energize students about regularly attending school, CUSD is offering exciting incentives!
Students will be automatically entered into a school-wide raffle for each month that they meet the attendance goal in 2023-2024:
0-1 ABSENCES PER MONTH *
* Whether absence is excused or unexcused. Participation in an Independent Study or A2S program counts as present. Student must be present when raffle drawing is held. December bonus trip must occur on non-school days.
GET A SNEAK PEEK AT SOME OF THE EXCITING PRIZES!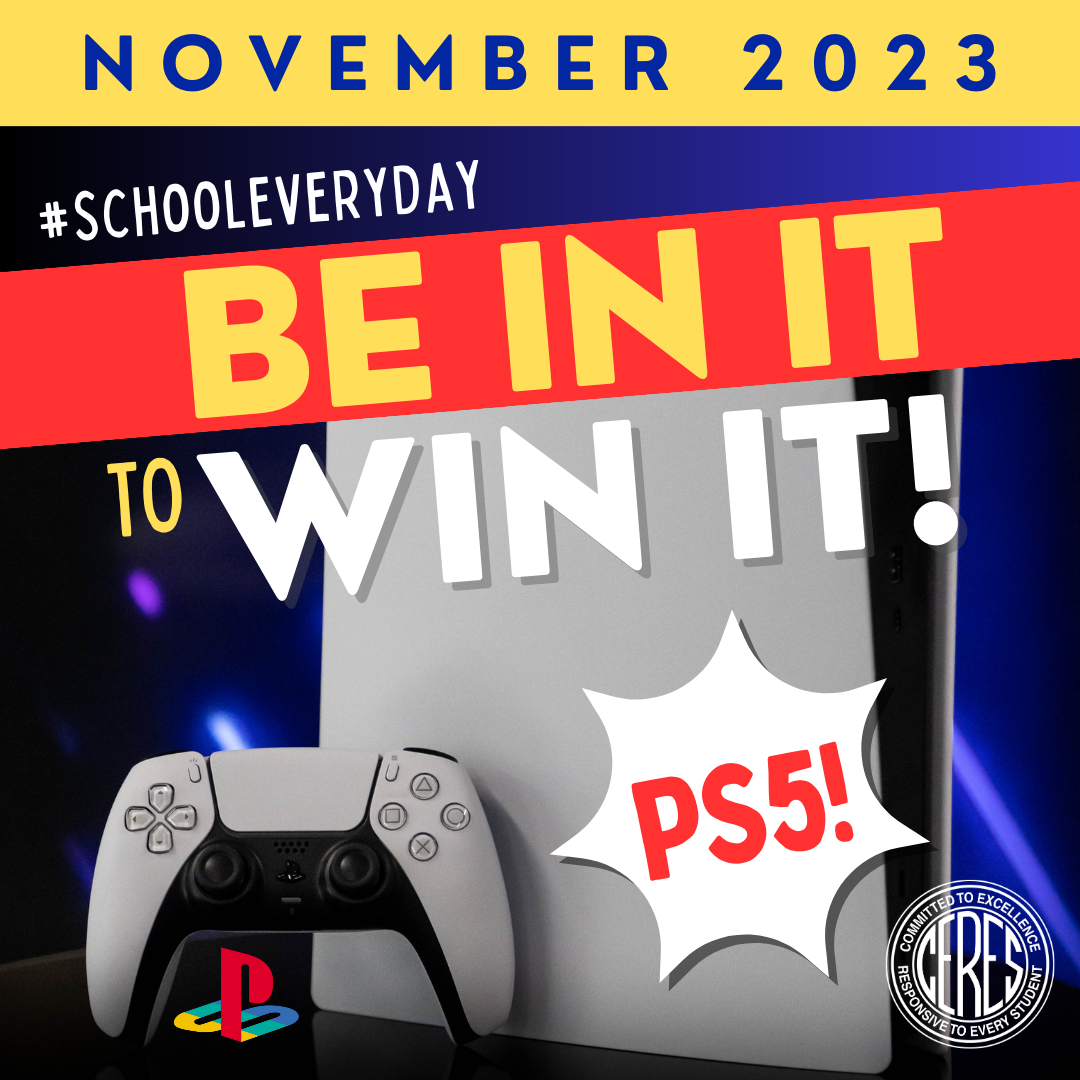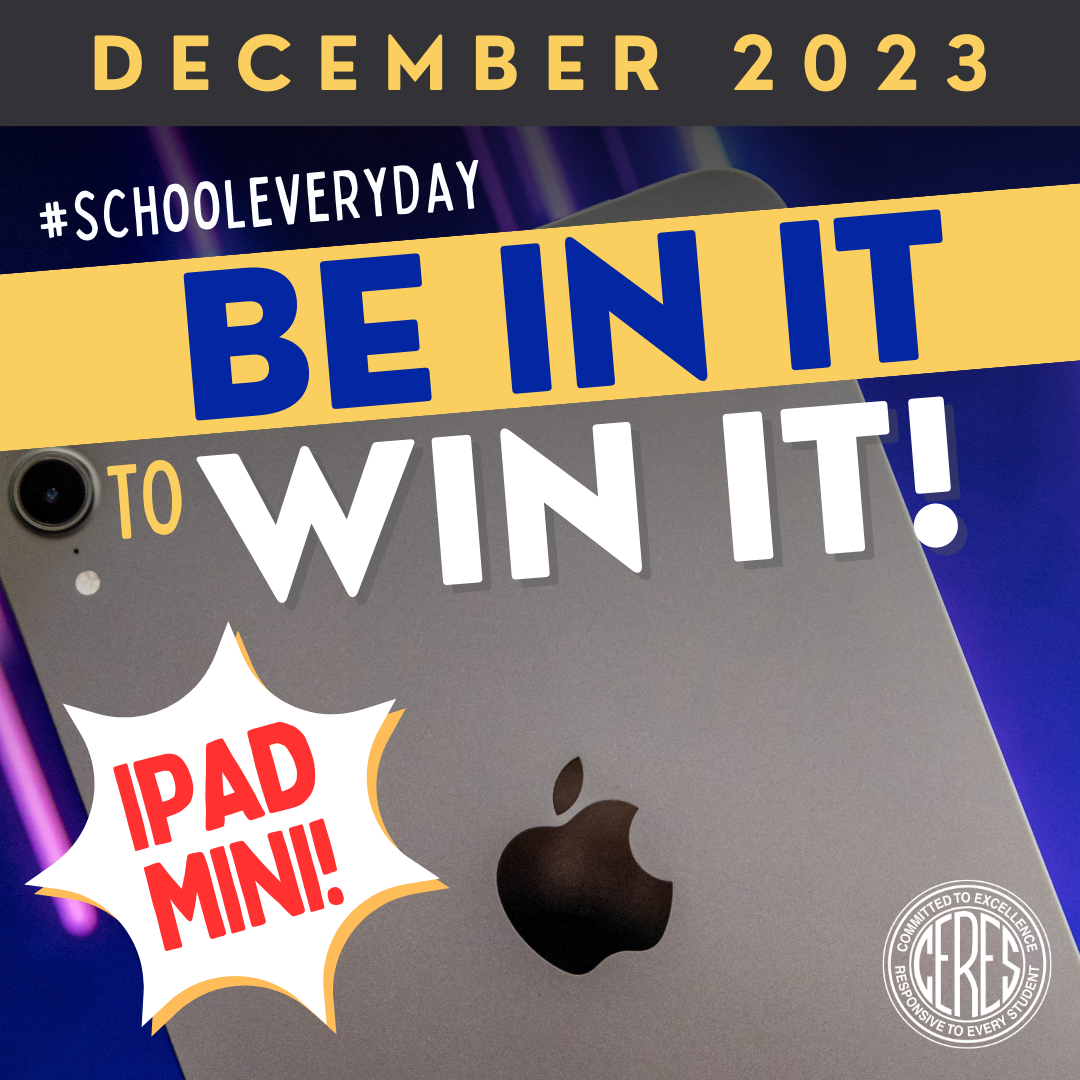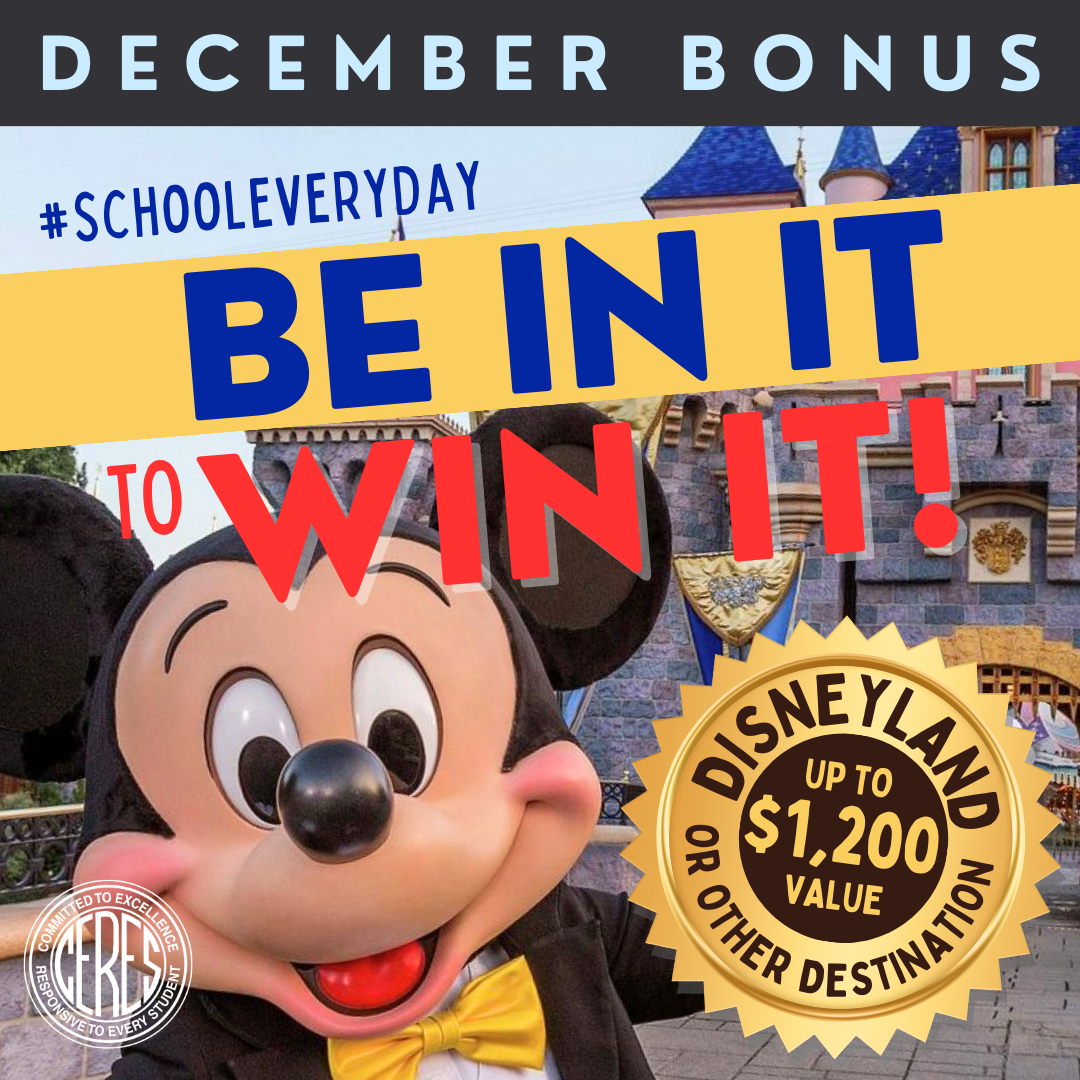 Missing just one day of school puts a student two days behind in their school work?

Children who are chronically absent in Kindergarten are far less likely than their peers to read well by the end of 3rd grade?

Students who miss 8 days of school or more per year are at risk of not graduating with their class?
A solid academic foundation is just one of the many reasons for regular school attendance.
Students benefit from positive, daily interactions with teachers, school staff, and their peers. CUSD also focuses on making sure our students have access to resources and services that support their overall wellbeing and success, including:
Regular nutrition

Social-emotional and mental health supports

Free after-school care (grades TK-8)

Free online tutoring

Extracurricular opportunities
Please reach out to your child's school if you need support in overcoming barriers to regular school attendance.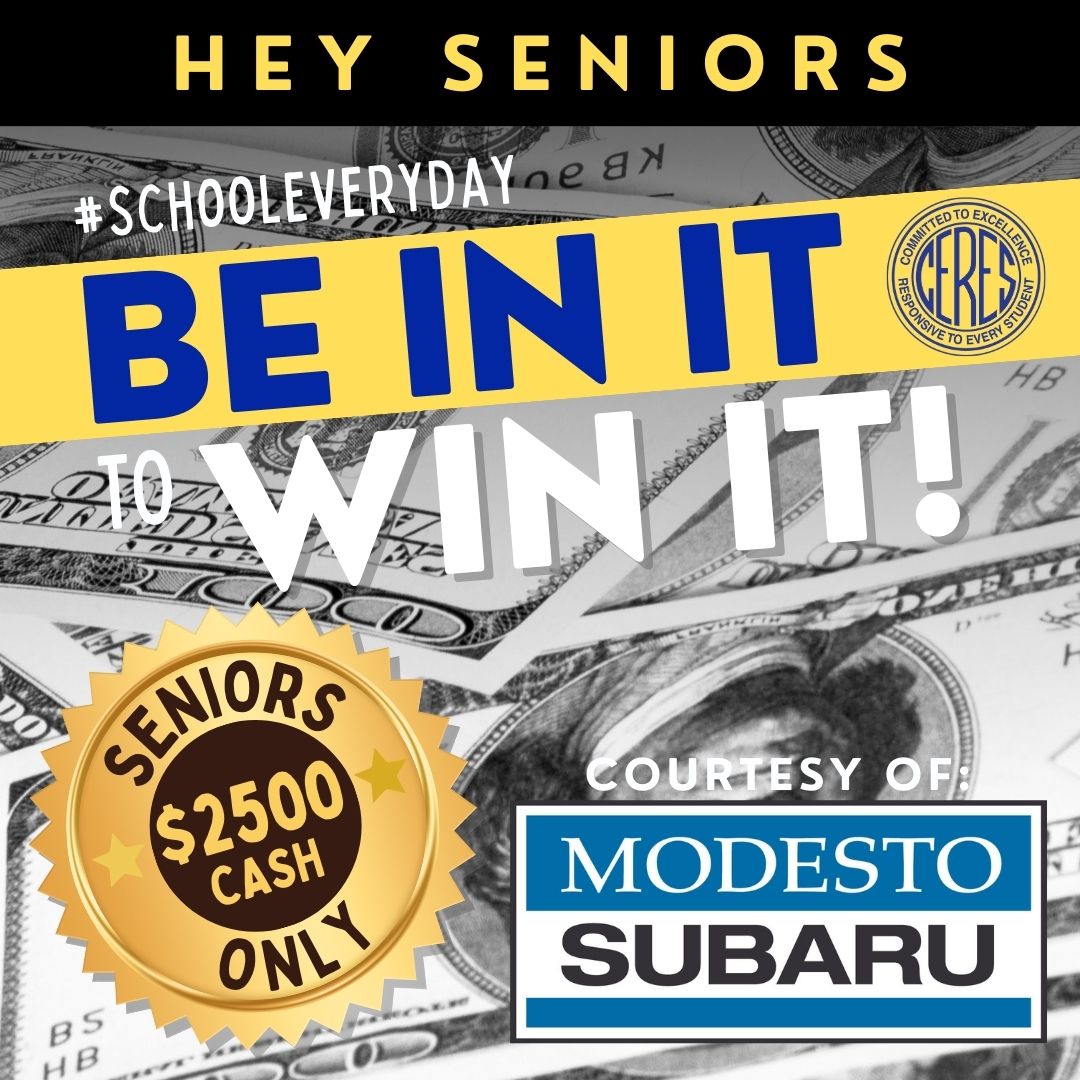 CUSD is thrilled to announce that Modesto Subaru has pledged an additional $2,500 cash prize to be awarded by random drawing to one CUSD Senior who has 5 or fewer absences from October 2, 2023, through the end of the school year. That's it – there's no essay to write or application to complete. Seniors who show up every day are automatically entered to win!
Find out why attending school every day is The Ceres Way!